On 4th December 1911, E G Righton & Son were instructed to sell at auction property and land at Badsey and Aldington.  The notice which appeared in the newspaper did not say who the vendor was, but we know from the nationwide Valuation Survey that the owner was Thomas Byrd Junior of Ivy House, Aldington.    Thomas Byrd's family had been major landowners in Badsey and Aldington since the time of Enclosure, but now they were in straitened circumstances.  He thus auctioned off all his Badsey houses and land and around a third of his Aldington houses and land.  The property had been inspected and valued two days earlier and was put up for sale in 20 lots.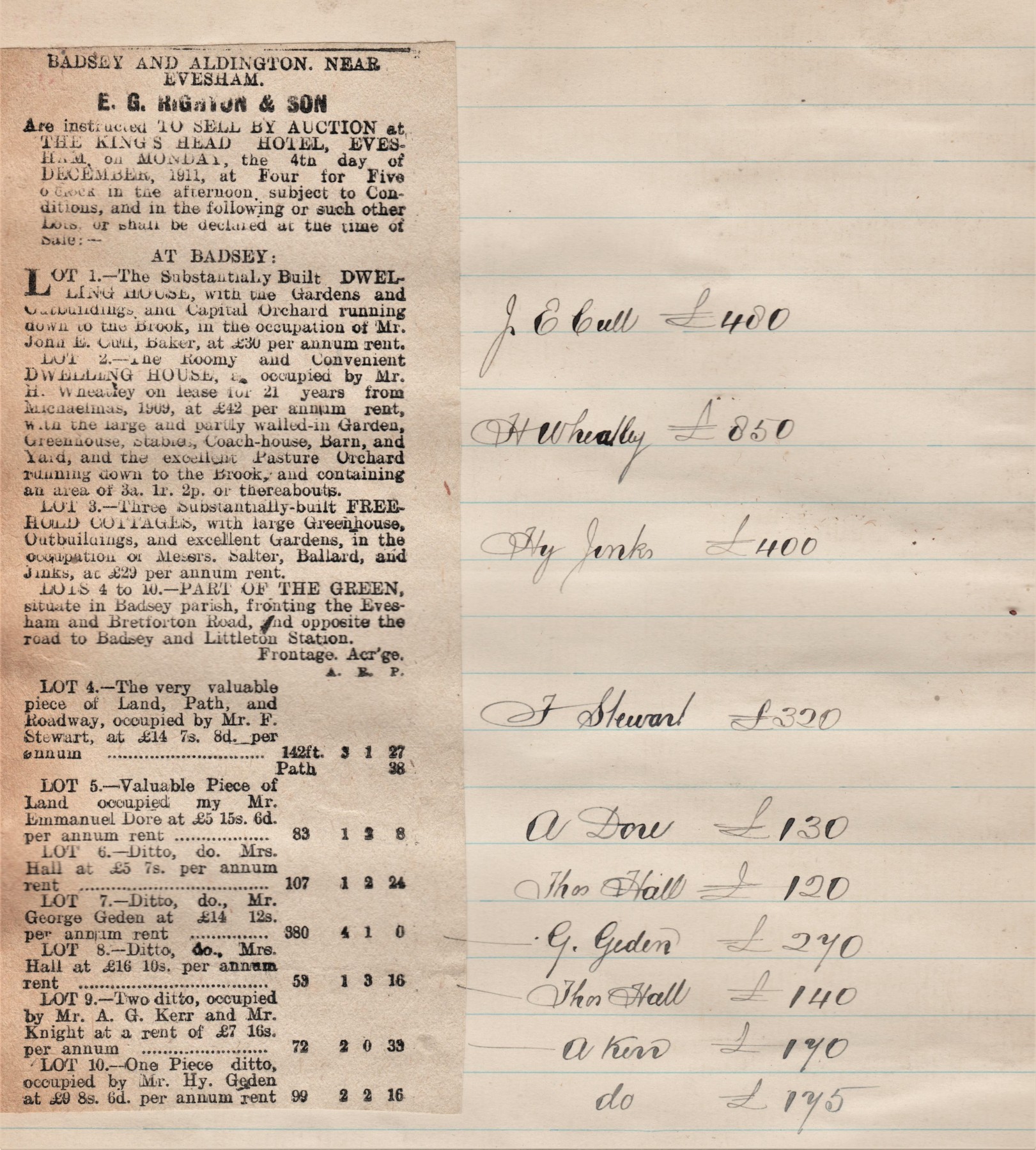 AT BADSEY
Lots 4-10 comprised strips of land running from the south side of Bretforton Road.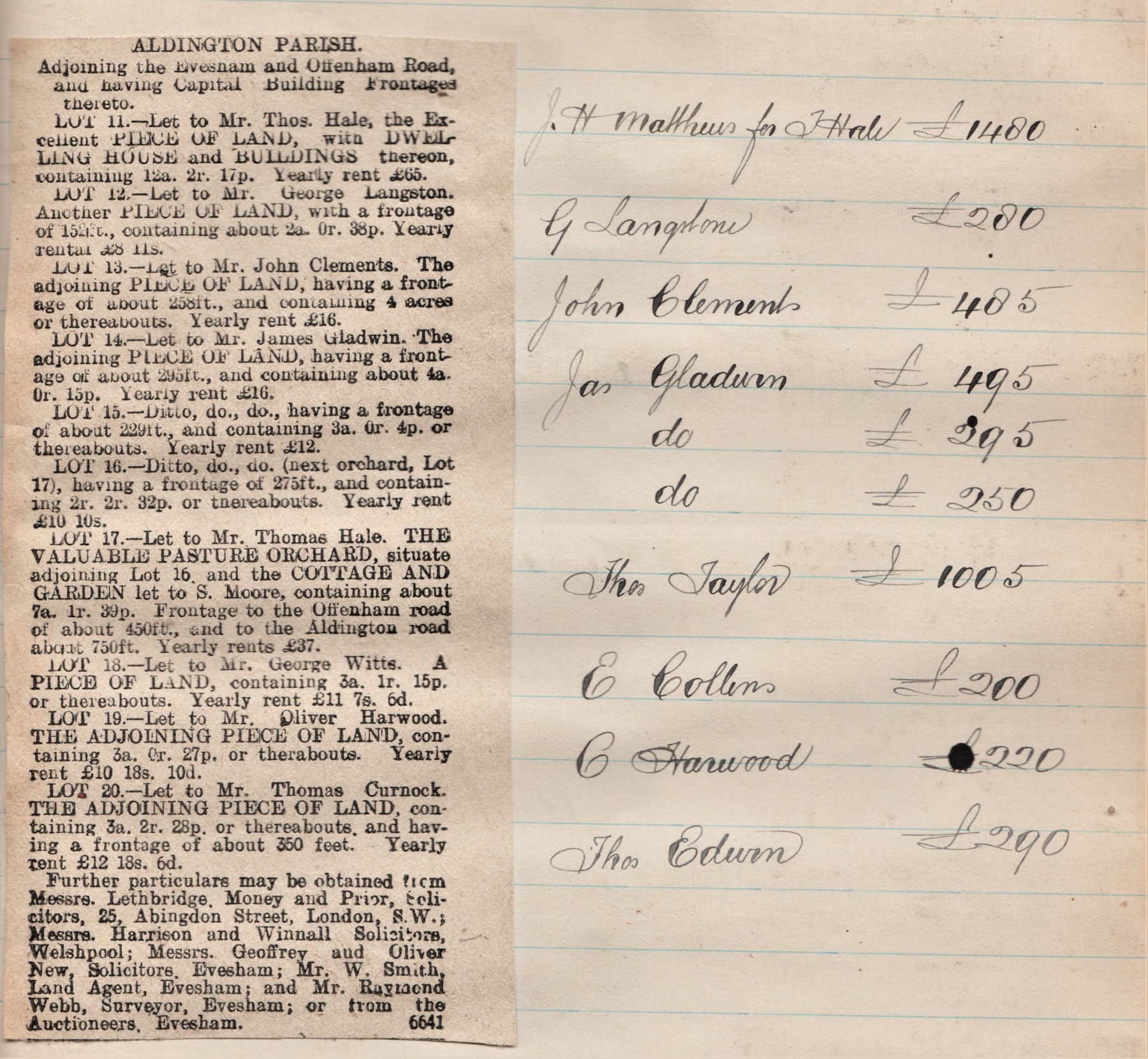 ALDINGTON PARISH
Adjoining the Evesham and Offenham Road, and having capital building frontages thereto.
Further particulars may be obtained from Messrs Lethbridge, Money & Prior, Solicitors, 25 Abingdon Street, London SW; Messrs Harrison & Winnall, Solicitors, Welshpool, Messrs Geoffrey & Oliver New, Solicitors, Evesham; Mr W Smith, Land Agent, Evesham; and Mr Raymond Webb, Surveyor, Evesham; or from the Auctioneers, Evesham.
Acknowledgements
We are grateful to Charles Archer for providing us with a copy of the sales notice which was stuck into a book and the names of the purchasers written against each lot.  It is assumed, but not known for certain, that this was done by an employee of E G Righton.