What might have been
Lord Sandys decided to sell the Wickhamford Estate in 1869 and an Auction was held at the Star Hotel, Foregate Street, Worcester, on 10th July.  There was a large attendance and bidding commenced at £30,000 and moved swiftly to £45,000 when the bidding was then confined to John Pickup Lord's agent, Francis Parker, and William Laslett M.P.   William Laslett dropped out after Francis Parker bid £47,600, but this sum did not meet the reserve of £60,000.   A few days later, Lord Sandys accepted an offer of £50,000 from J.P. Lord.
Lord, and his Trustees after his death in 1877, undertook the demolition of old cottages and the building of new houses in the village, but it will never be known what William Laslett intended for Wickhamford.  At the time of the Auction, he already owned land, abutting the Wickhamford parish boundary, in the adjoining parish of Hinton-on-the-Green, which he had bought the previous year, 1868.
If he had bought the Wickhamford Estate, his record of giving money to charity might have served the village well.  He financed the restoration, or rebuilding, of several churches and bought Worcester's old gaol, which he converted into housing.  (In Hinton, his Trustees contributed a quarter of the cost of building a new chancel in the church in 1895. They also built a new Church of England school in the village in 1883.)
Who was William Laslett?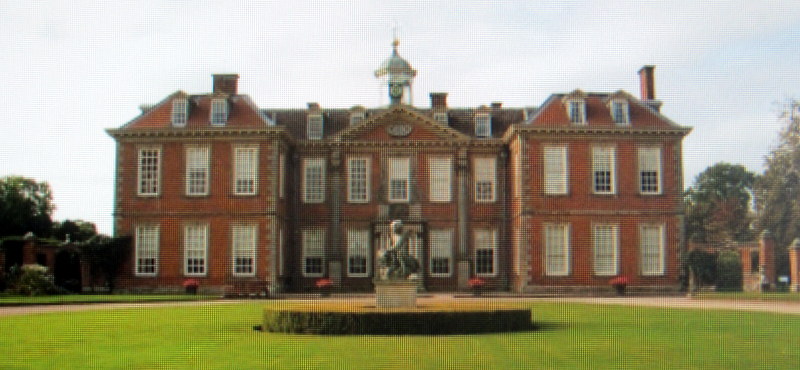 William Emmerson Kendrick Laslett was the eldest son of Thomas Emmerson Laslett, a Worcester banker and his wife, Sophia.  He was christened in Worcester on 14th October 1799 and eventually trained in the bank. He then qualified as a solicitor and practised law in Worcester.  His father died in 1816 and his mother in 1836 and he invested his inheritance in land; by 1829 he had acquired the manor and Hall in Abberton.
He married Maria Carr, daughter of the late Robert James Carr, Bishop of Worcester, in 1842.  They went to live at Abbington Hall, together with William's unmarried sister, Sophia.  This arrangement proved unsatisfactory and Maria ran away to Scotland to live under an assumed name.  There was, eventually, an agreed separation.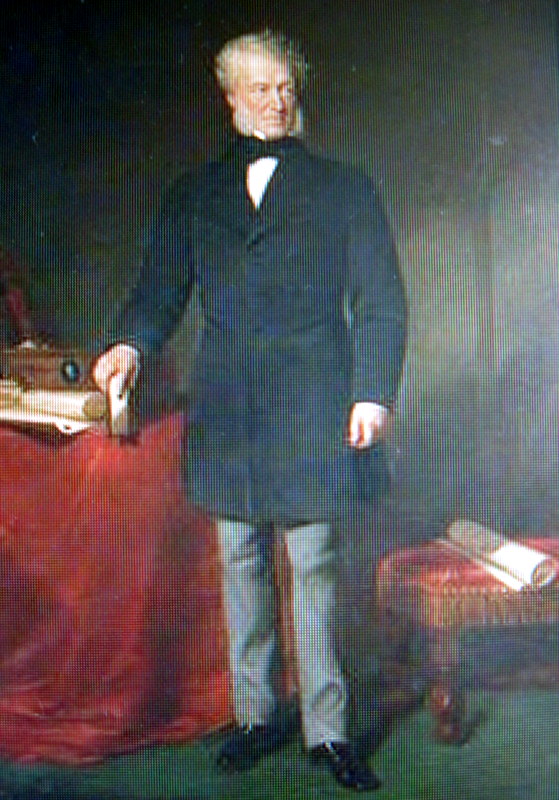 William Laslett became Member of Parliament for Worcester, as a Radical Liberal, in an unopposed by-election in 1852.  He was re-elected in the General Elections of 1857 and 1859 but resigned from the House of Commons, by applying for the Stewardship of the Chiltern Hundreds, on 6th March 1860.  He then stood again for Parliament in 1868, and was elected, but he was defeated in 1874, when Disraeli's Liberals were soundly beaten by Gladstone's Conservatives.
He lived alone at Abberton Hall and died there in 1884, leaving an estate of over £13,000 (equivalent to about £1.3million today).  He had no children and his main beneficiary was the Reverend Robert James Baker (1828-1886), a nephew of his wife.  This amount was not so large, considering his spending on property in his lifetime, detailed below.
In a lengthy obituary, in the Worcestershire Chronicle of 2nd February 1884, mention was made of the Hinton-on-the-Green estate being 'nearly eight miles in compass and is intersected by the branch line from Evesham to Ashchurch.'  The annual income of the estate was about £3,000.  For comparison, the 'compass' of Wickhamford Estate (the length of the parish boundary) was a little over six miles.
Property purchases before and after missing out on buying the Wickhamford Estate
In March 1868, William Laslett bought the old Worcester Gaol at auction for £2,250, which he proposed to use for public purposes.  At one point, it was converted into Almshouses.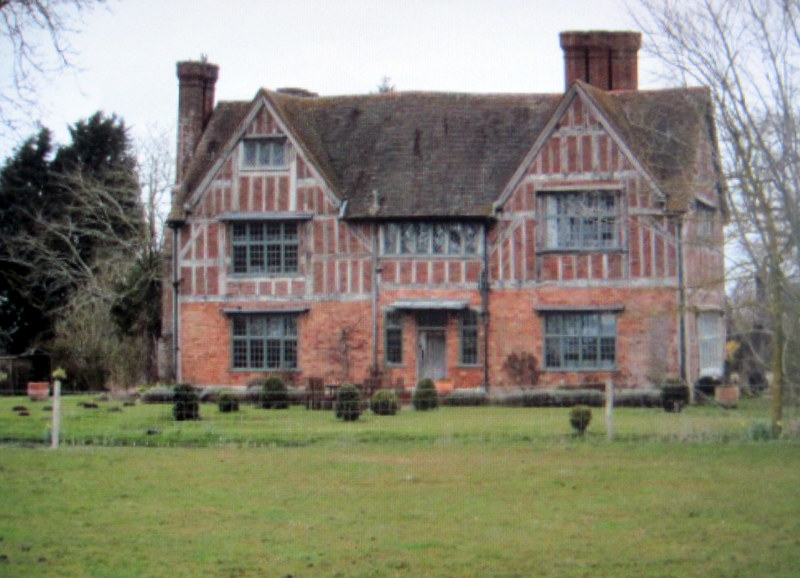 Prior to the Wickhamford Estate Auction in July 1869, he had won three lots at a sale of freehold estates in the parishes of Grafton Flyford and Flyford Flavel. Four lots were due to be auctioned on 27th May 1869 - Hill Court, Albuts, Jaspers and Church House – some 406 acres, two farm houses and cottages.  He won three lots and Church House was withdrawn from sale.  He had paid £11,600, £1,700 and £300 for those he won.
Undeterred by losing the Wickhamford Estate, William Laslett was soon at another Auction.  In August 1869, the extensive estate of Morehampton Park, near Hereford, was for sale.  Comprising 2,188 acres, divided between a number of farms, it had a reserve price of £47,000.  (For comparison, the Wickhamford Estate totalled 1,203 acres.)  There was reported to be lively competition at the Auction and William Laslett's bid of £53,500 won the day.
Legacy today
For further information, see The Charities of William Laslett.
Tom Locke – May 2021