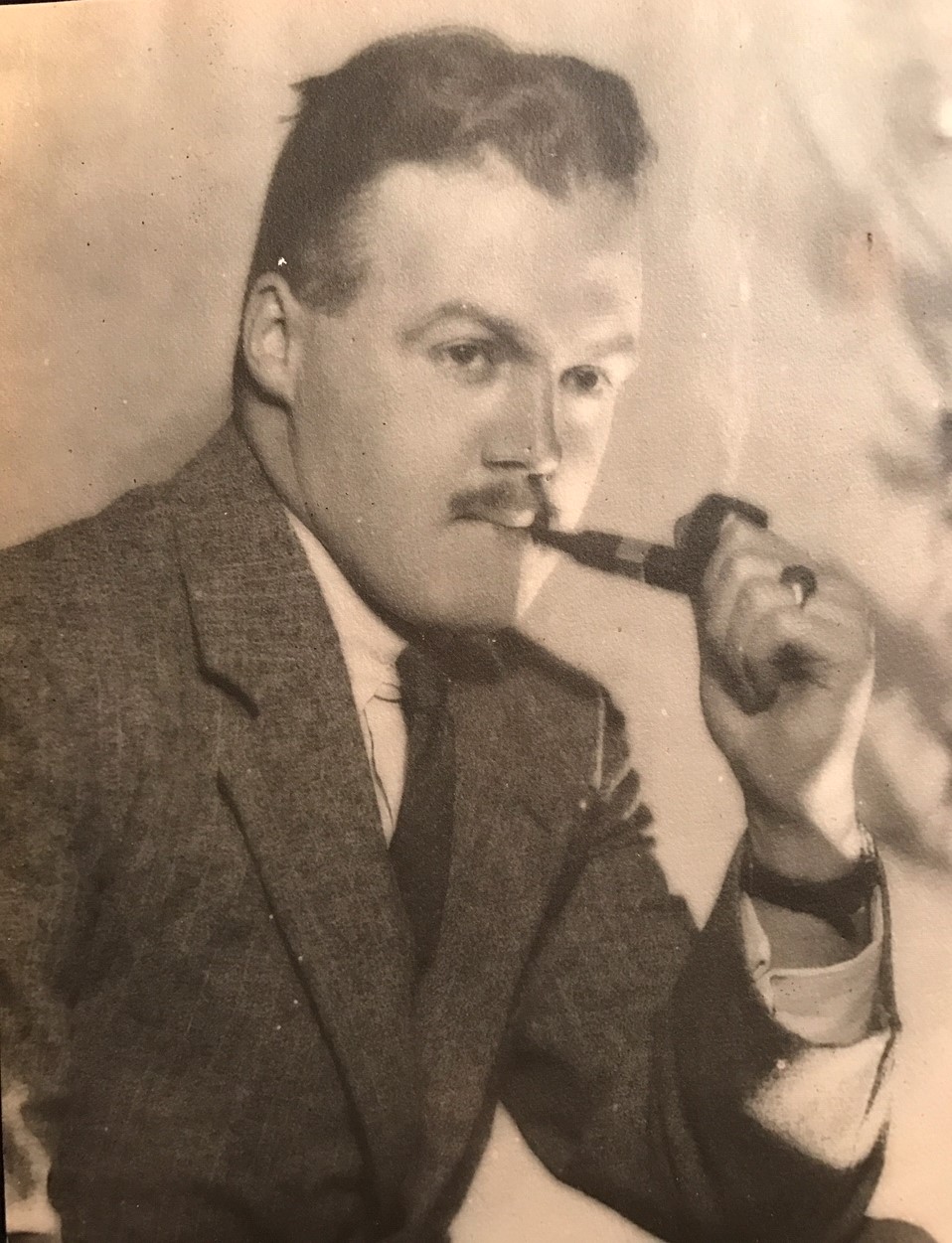 A recent discovery of sketches by Tony Royle, who lived in Badsey from 1959 to 1966, has led us to discover more about his life.  A brief mention in the Parish Magazine of March 1966 following his death alluded to the fact that, during his working life, he had been the cartoonist "Belinda" in The Daily Mirror.
He was born George Edward Anthony Royle (always known as Tony) on 31st October 1898 at Weaste, Salford, Lancashire, the elder of two children of George Edward Royle, a foreman cutter, and his wife, Sarah Ellen.  He was baptised at St Luke's, Weaste on 30th November 1898; they were then living at 23 Church Row, Weaste.  In 1901 the family lived at 23 Buckingham Avenue, Pendleton, Salford.  George was by now described as a band knife worker for ladies' costumes.  They were still in Pendleton in 1911, living at 21 Church Avenue.
During the First World War, Tony became eligible for conscription at the end of 1916.  He joined the Royal Flying Corps, attaining the rank of 2nd Lieutenant.  He transferred to the newly-formed Royal Air Force in 1918.  His home address then was given as 15 Pavilion Terrace, Wood Lane, Shepherds Bush, London.  He was demobbed in February 1919 and appeared on the Electoral Register for that year as still living at 15 Pavilion Terrace, Hammersmith.
After the war, Tony began a career as an artist, but it is not known where he trained.  An article in "The Bioscope" of 26th May 1921, indicates that Tony was then working for Phillips Film Company in the advertising department:
ADVERTISING METHODS – Many unusual methods of advertising are being used nowadays and, however we may look at them or criticise their value, we often find that the men using these methods profit thereby.  Therefore, even though we may not agree with them, we will have to follow suit or fall out.  If a man can attract people to his house by special methods, then his methods must be good rom the aspect of competition.  I have noticed lately an attempt to improve the artistic value of the lithograph for film advertisement, and a notable instance is the work of Tony Royle for the Phillips Film Company.
Tony married Kathleen Viola Frances Onslow, known as Lola, on 25th August 1923 at St Stephen's Church, Ealing, Middlesex.  They had three sons:  Maxwell Anthony (1925-2005), Peter Bindon (1928-2008) and Jeffrey A (1932-2016).  They lived at Perivale Grange, Perivale.  Lola was also an artist, and illustrated many books, including works by Enid Blyton.  At the time of the 1939 register, they were living at Perivale Grange, Tony described as a commercial artist.
In 1943, Tony Royle began a new role as a cartoonist for The Daily Mirror.  He took over the "Belinda Blue Eyes" comic strip which had been created in 1936 by Steve Dowling.  The strip was renamed to simply "Belinda".  He continued to draw the strip with writer Don Freeman until the end of its run on 17th October 1959.
Lola died at St John's Nursing Home, West Ealing, on 15th February 1952.  Tony married again in 1957 in the Ealing district to Ethel Mary Una Nurton (née Thornton), known as Una.  On Tony's retirement from The Daily Mirror, they moved to Badsey where they lived at The Little Cottage, High Street.  During his time in Badsey, Tony put his artistic skills to good use by drawing sketches of the village.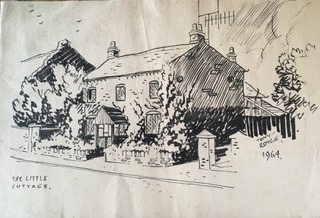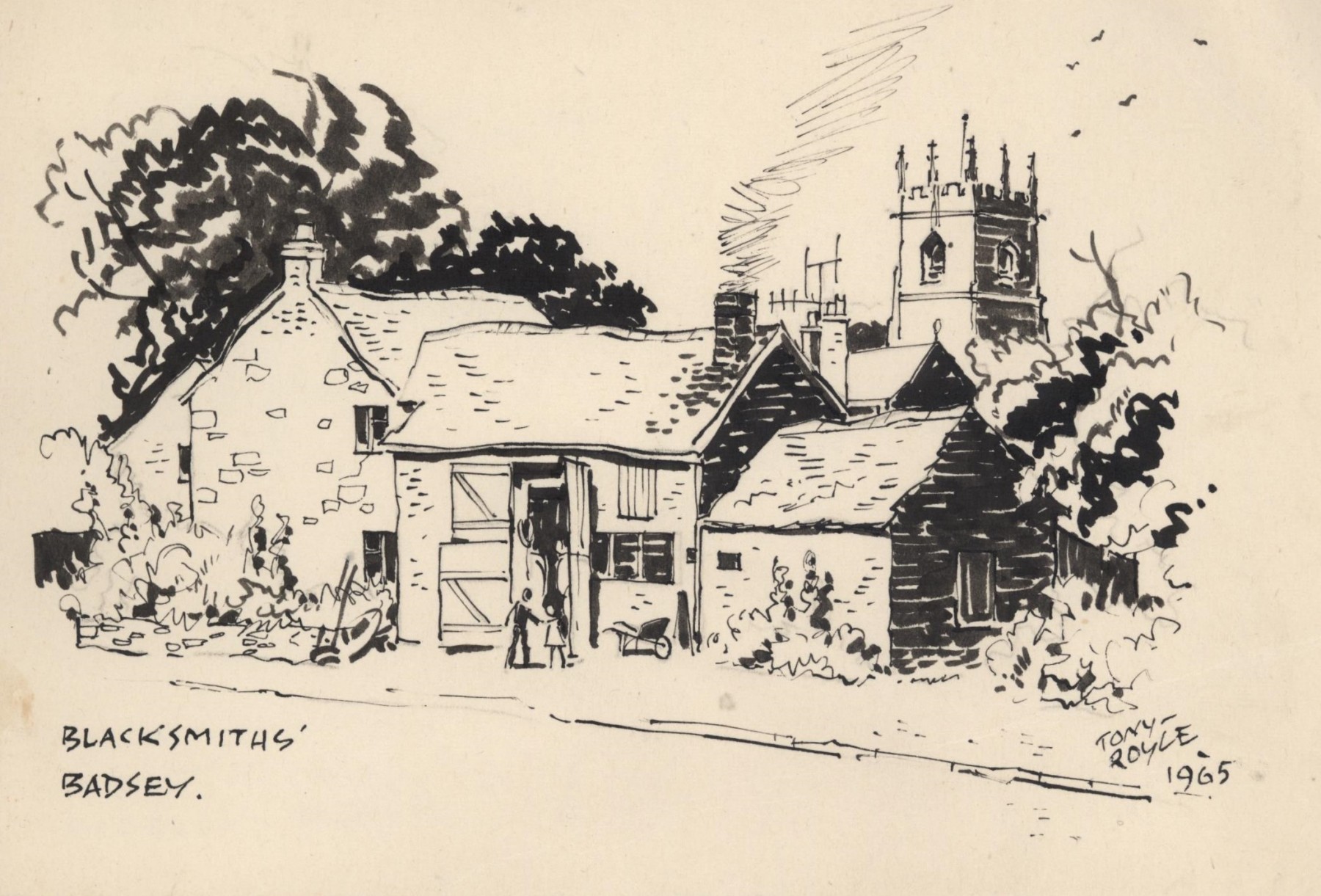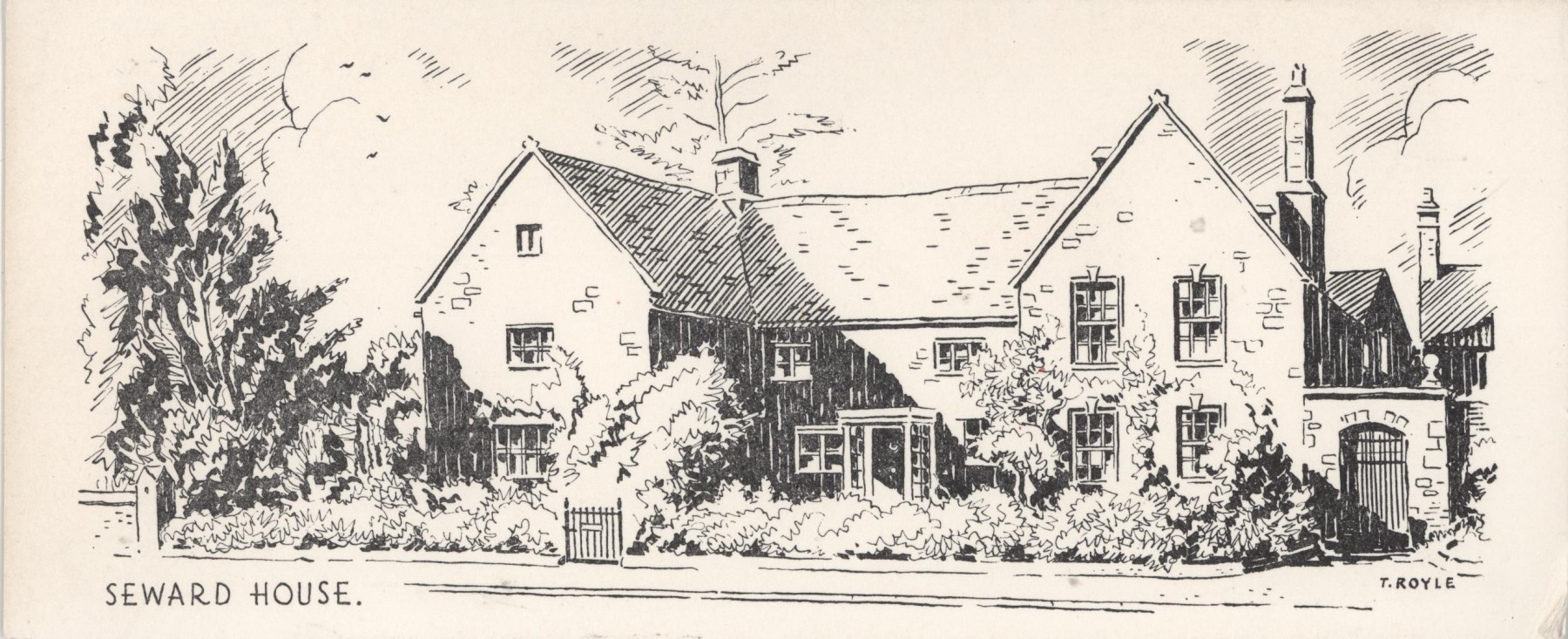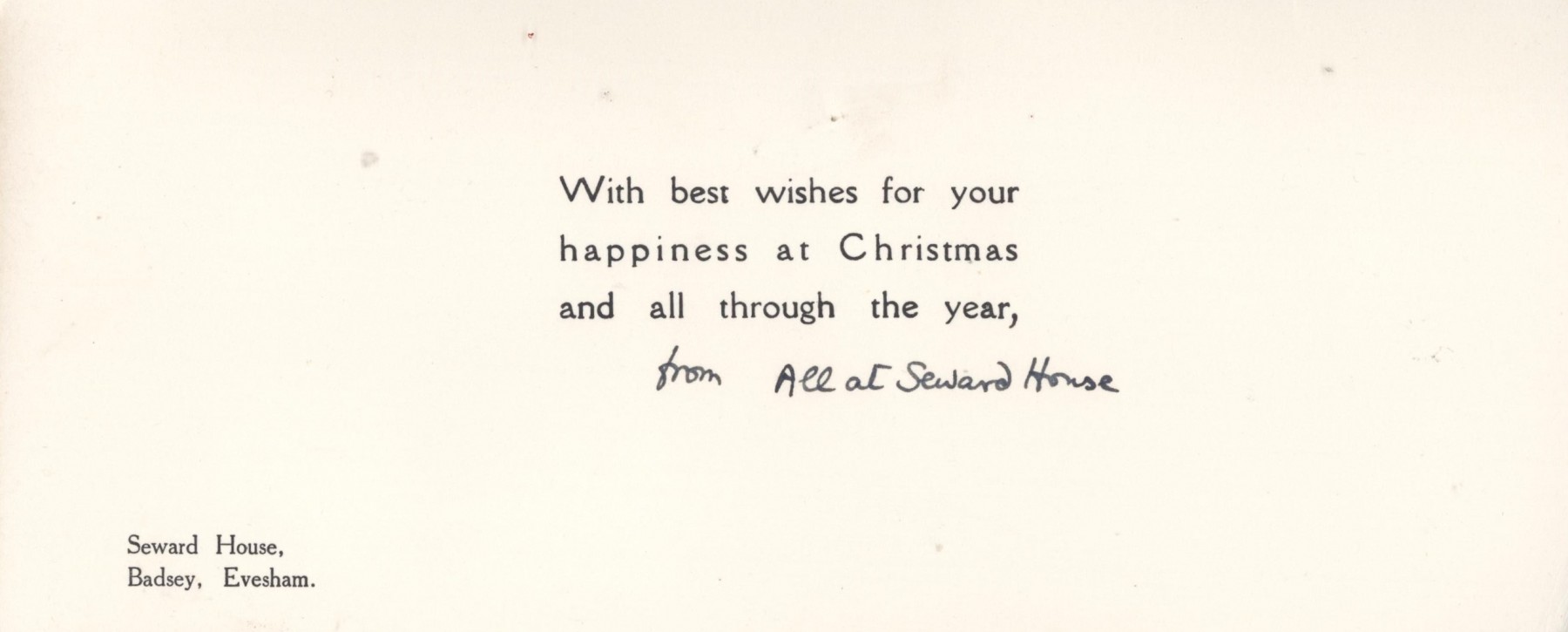 Chris Smith, who lived at The Firs, opposite the Royles, remembers Tony Royle sending a delightful birth congratulations card on the birth of his sister.  On another occasion, the young Chris said that he would love to have a horse.  Tony paid a visit a short time later and said that he had something special for Chris.  With the eager anticipation of a young child, he thought he was getting a real horse, so was slightly disappointed to find that it was a card with a picture of a horse!  Sadly, this card no longer seems to be in the Smith family's possession.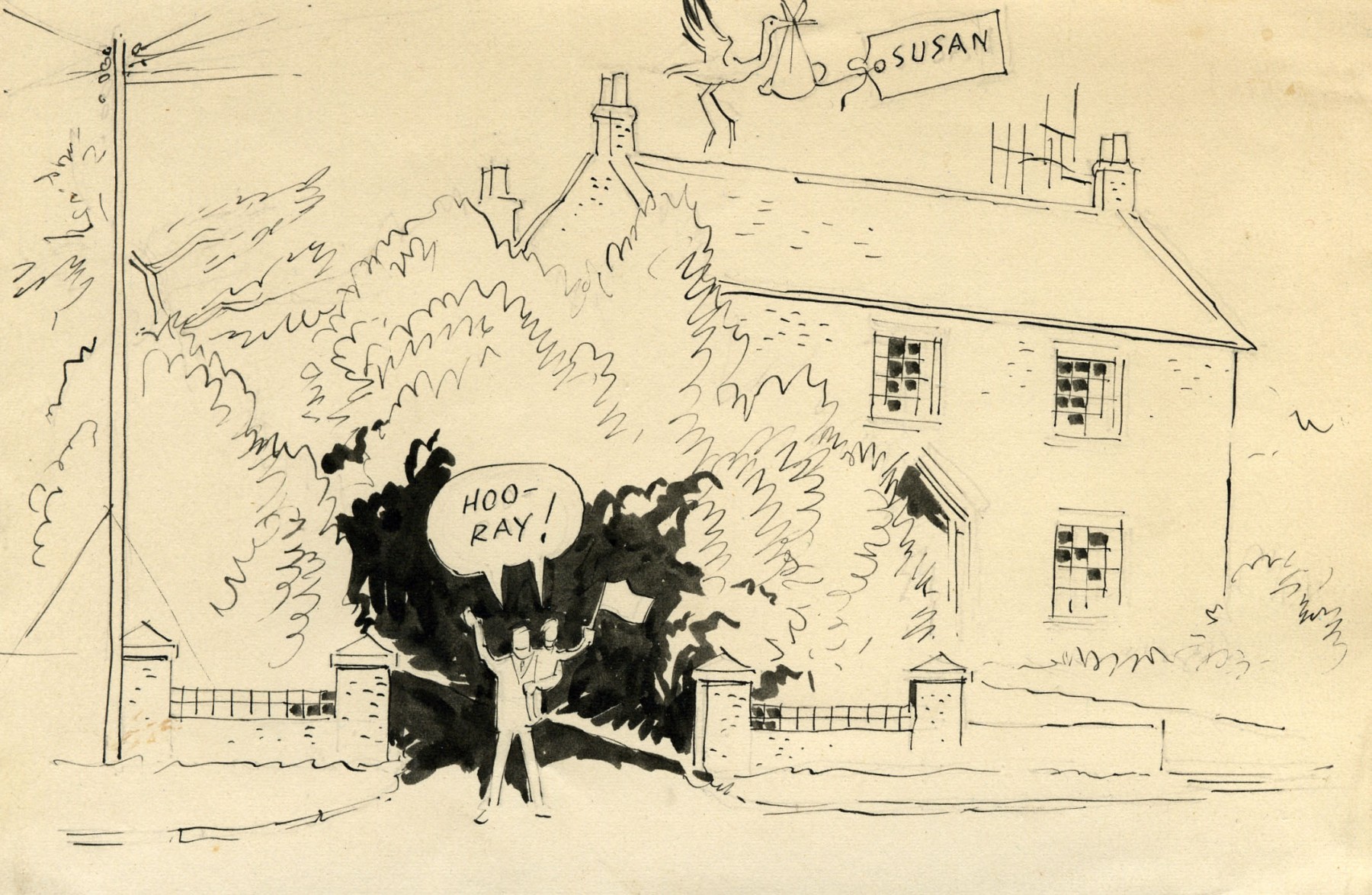 Tony died at Ronkswood Hospital, Worcester on 13th February 1966; a brief report of his death appeared in the parish magazine of March 1966.
Una remained living at The Little Cottage, Badsey, until a stroke caused her to be admitted to Avonside Hospital, Evesham, for 18 months.  She then moved to a flat in her step-son's home in Berkshire, but a further stroke resulted in her death in Basingstoke Hospital on 5th December 1977.  A report of her death appeared in the parish magazine of January 1978.
Maureen Spinks, January 2020
Postscript - In February 2021, two of Tony Royle's grandchildren left messages in our Visitors' Book, reminiscing about their visits to Badsey as children.