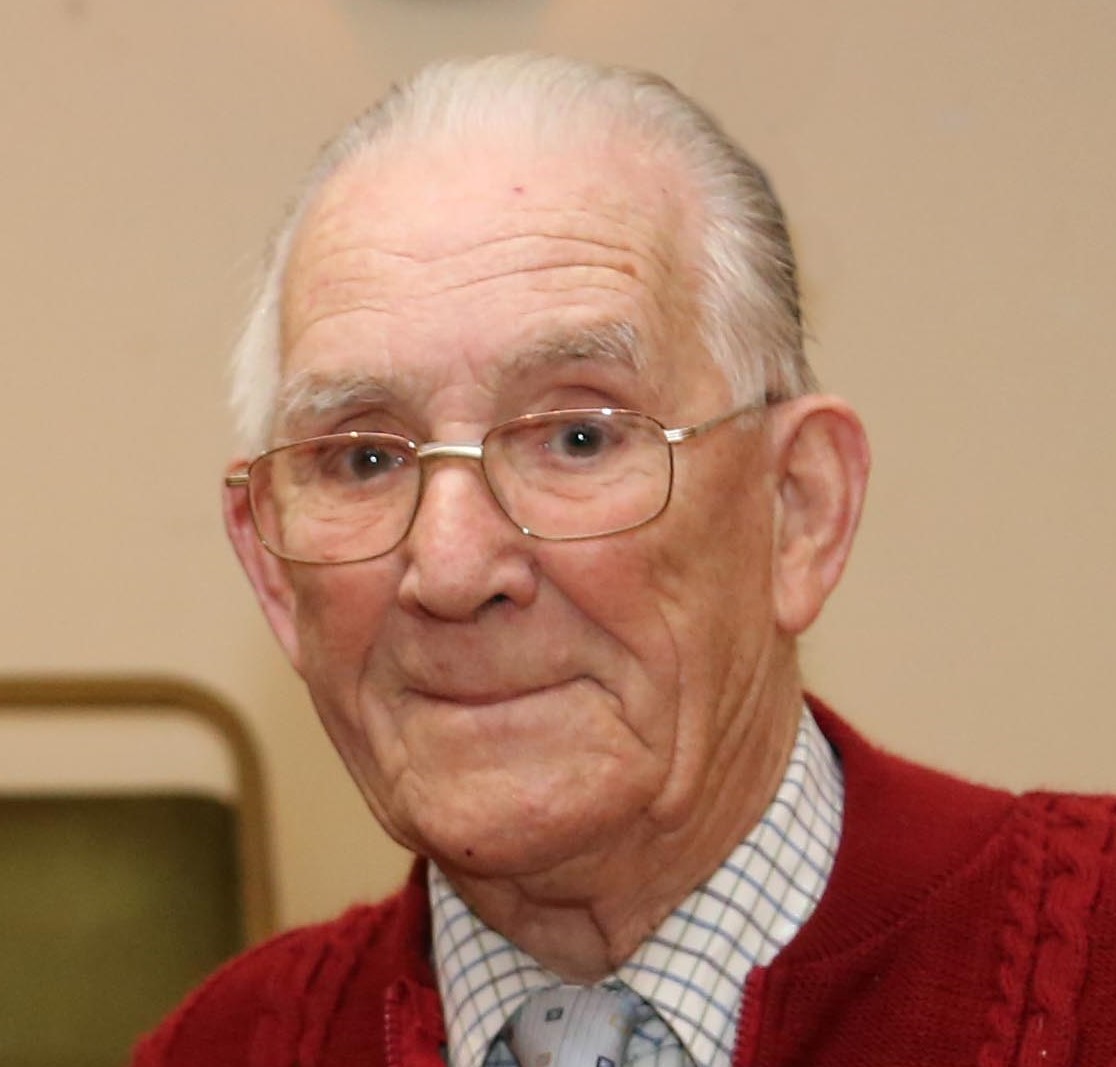 The death of Arthur Plant of Aldington on 3rd January 2021 at the age of 93, has provoked an outpouring of messages of condolence on social media.  With the exception of his years in national service, Arthur spent all his life in the Vale of Evesham, 70 of which were spent in Aldington.  He always had a cheery word for everybody and will be greatly missed.
* * * * *
Family Background
The Plant family originally came from London.  Arthur's grandfather was Charles Samuel Plant (1855-1900), a labourer, who was born at Stoke Newington.  Charles married Emma Laundy on Christmas Day 1883 at St Stephen's, Upper Holloway.  They had four sons and one daughter born between 1885 and 1892:  Beatrice Louise (1885-1963), James (1887), George Gilderson (1888-1955), Charles William (1890-1960) and Joseph Henry (1892-1968).  Arthur's father, Joseph Henry Plant, was the youngest in the family, born at 21 Scholefield Road, Upper Holloway, on 17th January 1892.
Joseph was aged only 22 months when his mother died in November 1893.  Just before his eighth birthday, his father also died.  The orphaned Plant children were living in different locations at the time of the 1901 census.  Beatrice was a servant, 13-year-old James was a sailor boy in training, George and Charles were boarding with a couple in Offwell, Honiton, Devon, and nine-year-old Joseph was a patient at St Mary Islington Infirmary, Upper Holloway.
It was some time in the first decade of the 20th century that the two youngest Plant boys moved to the Vale of Evesham.  In 1911, Joseph, aged 19, was a domestic servant in market gardener George Byrd's household at Almora House, Green Hill, Evesham.  Older brother, Charles, worked as a servant at Toddington Manor and, on 12th July 1911, married Annie Wasley at Badsey.  During the early years of married life, Charles and Annie lived at Toddington and Dumbleton.  In 1916 Charles joined the Army Service Corps.  It is then that Annie probably went to live with her parents in Aldington who lived at The Old House in Village Street.  She was certainly living in Aldington by April 1917, when their eldest son started school.  Charles was invalided out of the army and they left Aldington for the West Midlands in September 1918.
Arthur's father, Joseph Plant, is known to have served with the Royal Engineers during the First World War.  He returned to the Vale after war service and married Edith May Cleaver in 1922 in the Evesham area.  Their first son, Joseph Henry, was born on 16th April 1923.  The Plants were living at Aldington Lodge (then the home of Sidney Idiens, an auctioneer and land agent) in 1924, as that was Joseph's address on the electoral register for that year.  By August 1927, when their younger son, Arthur, was born, they were living at Badsey.  
Early Life
Richard Arthur Albert Plant, known as Arthur, was born at Old Post Office Lane, Badsey, on 12th August 1927, the younger of two children of Joseph Henry Plant and his wife, Edith May (née Cleaver).  He was baptised at St James' Church, Badsey, just over a month later on 18th September 1927.  When aged three, Arthur moved with his family to Wickhamford where they lived in one of a row of four red-brick cottages in Manor Road.  His father, Joseph, worked for John Byrd (a son of George Byrd) on his land near the Murcot turn on Pitchers Hill. 
At the age of four, Arthur enrolled at Badsey Council School in April 1932.  The family was still living at Wickhamford.  Early in 1934, the Plants were forced to move as the row of cottages were due to be demolished to make space for the building of Hody's Place.    They moved into a new Council home at 15 Synehurst Avenue (present-day No 46), Badsey.  They were living there at the time of the 1939 Register.  Joseph Senior was working as a market gardener on his own account whilst Joseph Junior was a general labourer (the latter later went on to serve with the 7th Royal Tank Regiment during the Second World War).  As well as Arthur's mother, Edith, who was described as employed in unpaid domestic duties, there were two records shown as closed (at the time the 1939 Register was released for public viewing, if someone was still alive, the data was redacted).  One of these was undoubtedly Arthur who was by now a pupil at Prince Henry's Grammar School, and the other was probably an evacuee.
Arthur's brother, Joseph Henry, married Mavis Clarke at Evesham Register Office in February 1948.  The newspaper report of the wedding said that the couple would be making their home at 2 Council Houses (present-day 2 Hillside), Aldington.  This was where Joseph and Arthur's Aunt Beatrice lived (their father's elder sister).  Beatrice had moved to Aldington some time in the 1920s.  On 10th September 1927 at the age of 41, she had married Albert Jesse Dobbins in St James' Church, Badsey.  Beatrice's address at the time of marriage was given as Aldington, whilst Albert lived at Bengeworth.  Beatrice and Albert Dobbins had been living at 2 Council Cottages at the time of the 1939 register and remained there until their deaths in 1963 and 1962 respectively.  It is thought that Joseph and Mavis lived there until moving to a new Council home on Horsebridge Avenue.
Arthur's Career and Marriage
On leaving school, Arthur spent three years in the Royal Navy carrying out his national service; this included two years based in Malta. He married Dorothy Amy Cook (known as Dolly) on 7th January 1950 at St Leonard's Church, Bretforton.  Arthur and Dolly had met as teenagers when he was at Prince Henry's and Dolly was a pupil at Blackminster.  Dolly was there to meet him at the railway station on his return from national service.
The newspaper report of the wedding said that the couple would be making their home at Edenbrook, Middle Littleton.  They then lived with Arthur's parents for a short while before moving, much to everyone's amusement, into a double-decker bus parked in the back of a cottage at the end of Old Post Office Lane.
Arthur and Dolly moved to Aldington in 1951, living firstly at Chapel Lane, and then moving to 1 Council Cottages (present-day 1 Hillside), next-door to his Aunt Beatrice.  Arthur remained there for the rest of his life.  They had one child called Linda in August 1953. 
Arthur's parents remained living in Badsey for the rest of their lives, Edith dying in December 1963 and Joseph in April 1968.  They are both buried in Badsey Churchyard.  Reports of their deaths appeared in the Parish Magazines of February 1964 and May 1968 respectively.
Arthur initially worked for Marshall's Transport, Aldington.  In August 1970 he formed Vale Agricultural Services with Mike Willis, a partnership which spanned 22 years and which were some of the happiest of his working career.
 
Arthur was always keen to participate in village events.  For the Queen's Silver Jubilee in 1977, his home was gaily decorated.  The Plants, together with the Andersons who lived next-door, won the competition for the best decorated house, as immortalised in the poem by his cousin, Norman Cleaver:
Another competition was won at Aldington
Where a prize for the best decorated house was well and truly won
With flags and crowns and buntings it was a wondrous sight
Winners were J Anderson and Arthur Plant, our compère for the night.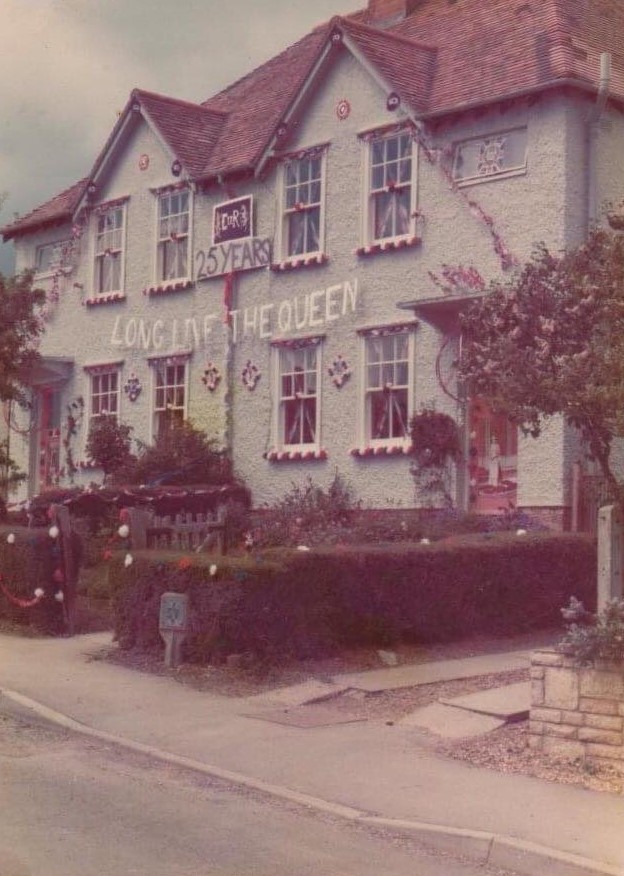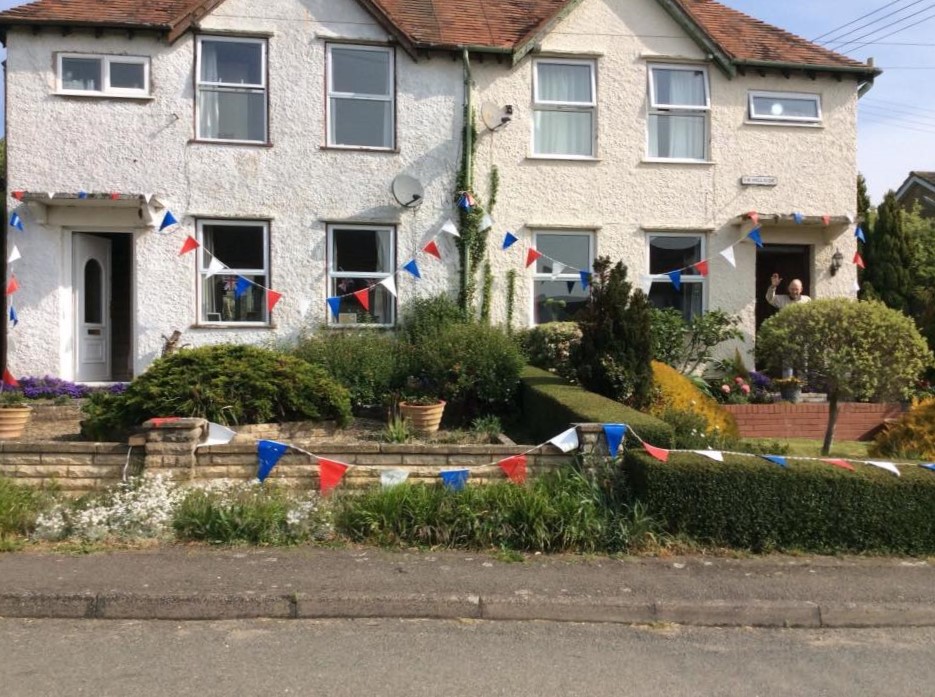 In 2004, when a 150th birthday celebration party was held for former pupils of Badsey School, Arthur was present.
When Arthur and Dolly celebrated their Diamond Wedding anniversary in January 2010, an article in The Evesham Journal had the headline, "Teenagers in love still besotted".  Ten years later they were able to celebrate their Platinum Wedding anniversary.
Charitable Work
During his life-time, Arthur was involved with many charity events in the village.  He is primarily remembered for the extremely successful quizzes he organized for over 20 years at The Round of Gras, raising over £35,000 for the Air Ambulance.  In November 2003, Arthur was the quizmaster at the first and only quiz that The Badsey Society has ever organised and he was often the quizmaster at Badsey First School quizzes.
Arthur also called bingo at the village hall and was an active member of the Round of Gras Friday Club.  A keen sportsman, he had played football for Badsey Rangers and for Wickhamford in his younger days.  In the 1970s, Arthur became manager of the local ladies' football team, winning both league and cup.
In 2015, Arthur was a worthy winner of the Tony Jerram Award which was presented to him at The Badsey Society's Annual General Meeting in February.  He was lured to the meeting by being told that he was going to a Quiz Night.  But, when Arthur, accompanied by his daughter, arrived at the Club, he found that was not so and found a room full of people ready to congratulate him on winning the award!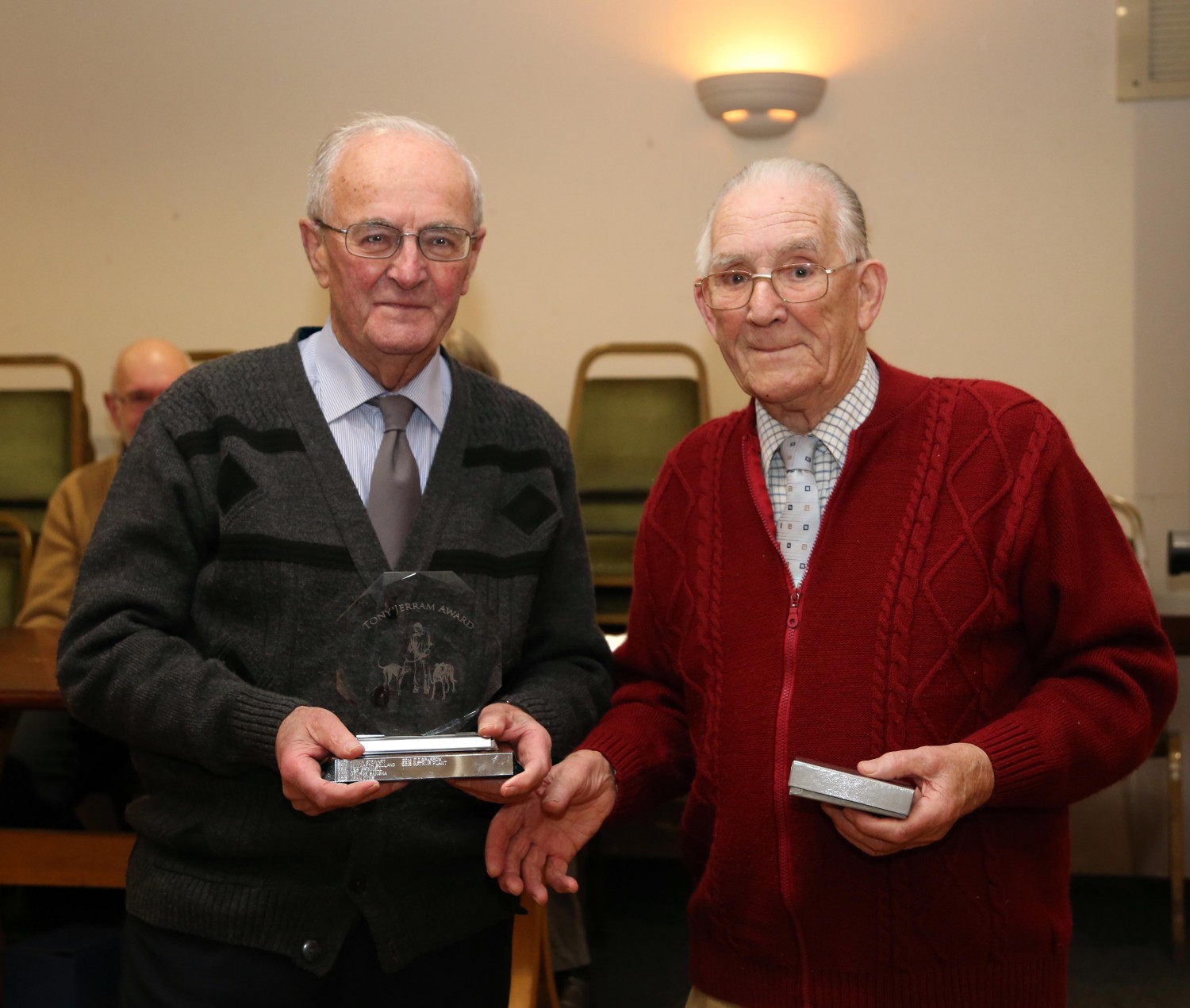 Finale
In the last year or so of his life, Arthur was often to be seen travelling on his mobility scooter to the shop in Badsey, where he had a cheery word for everyone he met.
Arthur died at his home in Aldington on the morning of 3rd January 2021, just four days short of his 71st wedding anniversary.  It was not long before numerous tributes began appearing on social media, of which these are but a few:
Sorry to see that Arthur Plant of Aldington has passed away. I have known Arthur for very many years and his dogs and together we were active in helping Badsey Village Hall from closure some 30 or so years ago. We had some money in the kitty for an upgrade but then found it all had to go in preventing the roof from collapse! But the Hall was saved and many more improvements were made.  I recall Arthur and myself sanding the floor for a long time and then applying varnish. He was great company and I often had a chat with him outside the shop which he visited with his scooter when he could no longer drive. I shall miss him.  [Alan Eames]
'Uncle Arthur' as my sister's and I called him had always been part of our lives from when we were little in the 60s.  Arthur and our dad Fred Phillips were keen fishing buddys .Arthur was much loved by us all. Much love and respect for 'aunty Dolly' and Linda at this time.  [Max Phillips (Hemming)]
R.I.P Arthur I shall miss seeing you at the shop with your happy smile and your hiya Morkey xxx
So sorry to see Arthur has passed away, a lovely man who we at the old Littleton Angling Club had the pleasure of fishing with him for many many, years, will be sadly missed. Tight Lines old friend.
The world is a poorer place without Arthur
A truly great man
RIP Arthur and condolences to all the family, gentleman and true spirit of the village
RIP Arthur such sad news he will be dearly missed my heart gose out to all the family. And thank you for being a lovely neighbour all these years I remember delivering the Avon books to you and Dolly every week when I was little and you always used to wave to me on my way to school and when I started college in September you still waved
If anyone has any further reminiscences of Arthur, please email history@badsey.net. 
Maureen Spinks, January 2021
* * * * *
STOP PRESS:  We have just heard of the death of Dolly at the age of 91 on 11th January 2021 - reunited with Arthur after almost 71 years of marriage.  A joint funeral service took place on Thursday 21st January at the Vale Crematorium.