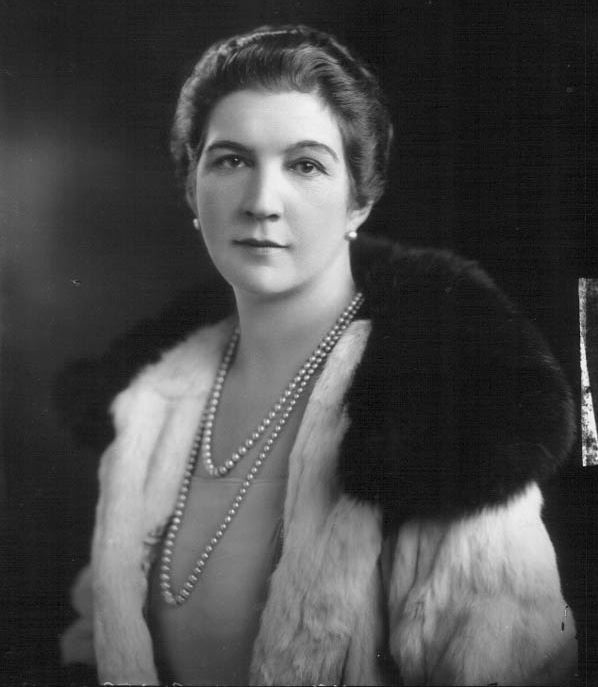 The 1939 Register of the population taken at the outbreak of the Second World War listed Dorothy B. Ryder as living at Robin Cottage, Manor Road, Wickhamford.  Her details in the Personal Occupation column state "Private means C.N.R."   She was born on 13th July 1887 and by 1939 was a widow.   The other occupants of the house were her chauffeur/gardener, Edward A. Coombs, an ex-serviceman, and his wife, Nancy, a paid domestic servant. ('C.N.R.' stood for Civil Nursing Reserve.)
Mrs Ryder is mentioned the following year in Kelly's Directory of Worcestershire at the same address, but is referred to there as "Ryder, Hon. Mrs Robert". 
The Honourable Robert Nathaniel Dudley Ryder had married Dorothy Beryl Collins Angas on 16th September 1908 at St George's, Hanover Square, London, in a service officiated at by the Bishop of Rochester.  He was a 2nd Lieutenant in the 8th Hussars, Aide-de-Camp to the Governor of South Australia and the fourth son of the "late Earl and current Dowager Countess of Harrowby".  She was daughter of Mr and Mrs Charles Angas of Angaston, South Australia and Smallfield Place, Burstow, Surrey.  (The Australian town of her birth had been named after the family.  Dorothy's younger brother, John Keith Angas was knighted in 1952 for his services to the pastoral industry.)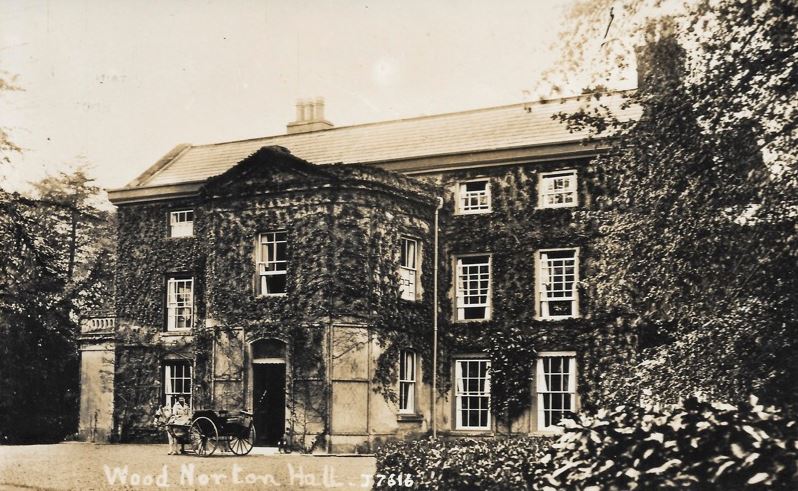 At the time of the 1911 census, the Ryder family were living at Wood Norton Hall, East Dereham, Norfolk, which contained 23 rooms.  They had nine live-in servants.  There were two children listed on the census, Geoffrey Dudley and Rosemary Beryl, who were one-year-old twins. 

Major Ryder was killed in action on 1st December 1917, at which time his family were living at Norton House, Chipping Campden.  Born in 1882, he had gone straight from Harrow to join the 4th North Staffordshire Militia in the South African War and in 1905 went to South Australia as A.D.C. to the Governor.  He went to France in October 1914 and was killed by a sniper while holding up a big enemy attack. He died leading his squadrons in what may have been the last mounted action of the 8th Hussars.  It seems unlikely that this was a cavalry charge, but the 8th Hussars used their mobility to neutralise a German counter-attack. At his death, Robert Ryder's estate was £17,066 in 1917, which is equivalent to about £1.4 million today.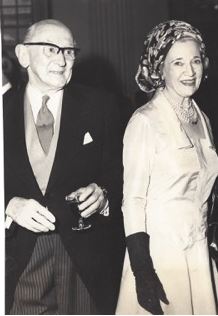 Dorothy's daughter, Rosemary Beryl Ryder married Lt Clive Loehnis, R.N. in April 1929 and they moved into Hodys Place, Manor Road, Wickhamford.  Their baby son died at a few days old in 1940 and he is buried in the churchyard.  Rosemary's birth date in the 1939 Register is given as 8th August 1909.  Clive Loehnis was later knighted after a career in the Intelligence Service including being Head of GCHQ, Cheltenham (1960-1964) – see entry in Wickhamford Goes to War.
After being widowed for 28 years, Dorothy Ryder remarried, in 1945, to William Baring Du Pre, but he died the following year, aged 71.  He was a Conservative politician, who had been Member of Parliament for Wycombe from 1914 until he lost his seat in 1922.  He had previously been appointed High Sheriff of Buckinghamshire and a deputy lieutenant of the county in 1911. During the Great War he served in the Royal Horse Artillery and attained the rank of Lieutenant-Colonel.
 Dorothy Beryl Collins Du Pre (née Ryder) died in Chelsea on 7th December 1970, aged 83.
Tom Locke – November 2018