Robert Taylor (b. 1849) and his wife, Sarah Kate (née Wood), lived at The Elms, Manor Road, Wickhamford, at the time of the 1891 census.  This property is now called 'Elm Farm'.  By 1901, they had moved to Whitechapel Farm in the parish of Childswickham, but only about 100 yds outside of the Wickhamford boundary, on the Broadway Road, just past the turn to Murcot.  In 1911, they were back within Wickhamford parish at a cottage now called 'Rosebank', on Pitchers Hill.
The couple had three children, William Herbert (1888-1959), John born in 1890 but who died after only six days, and another John in 1892.  The child who died was buried in Wickhamford churchyard, but there is no memorial stone.
A collection of family photographs, belonging to Janet Baines, until her death in 2019, were shown to the Badsey Society by Angela Rimell.  Copies of these family pictures are presented below.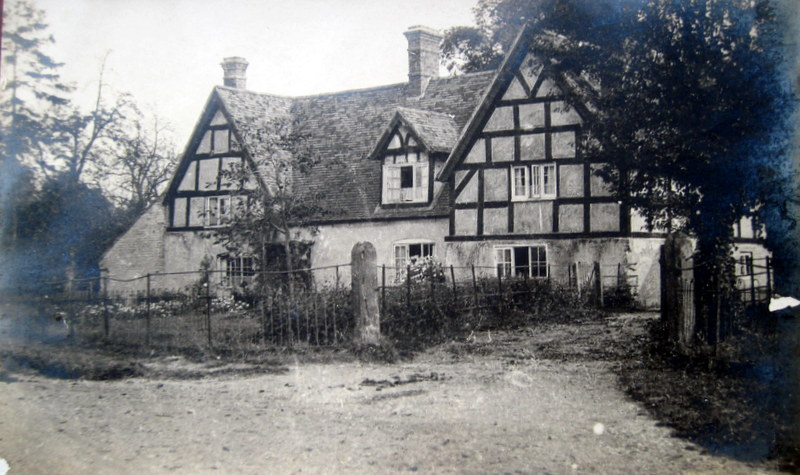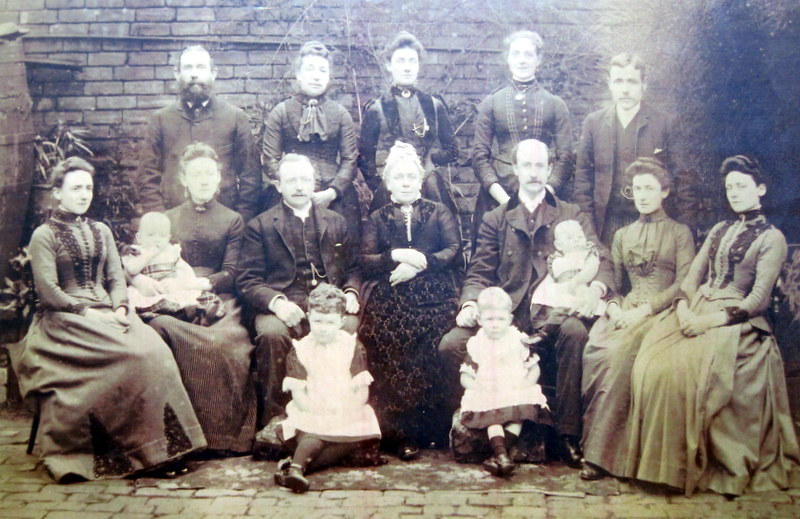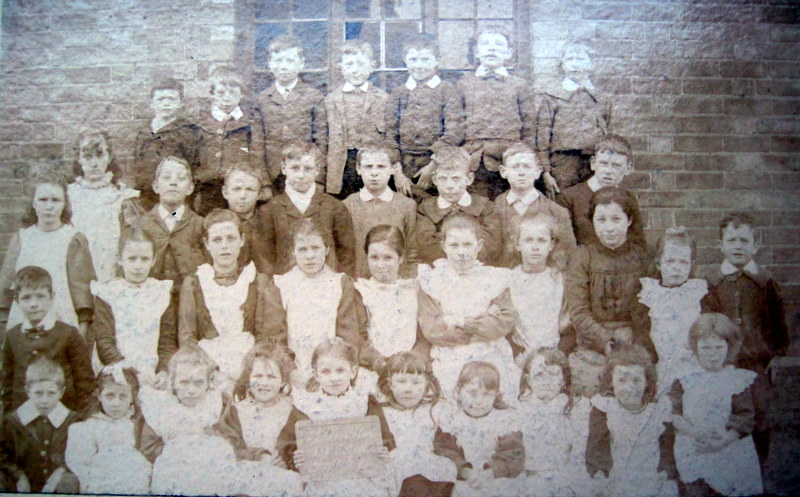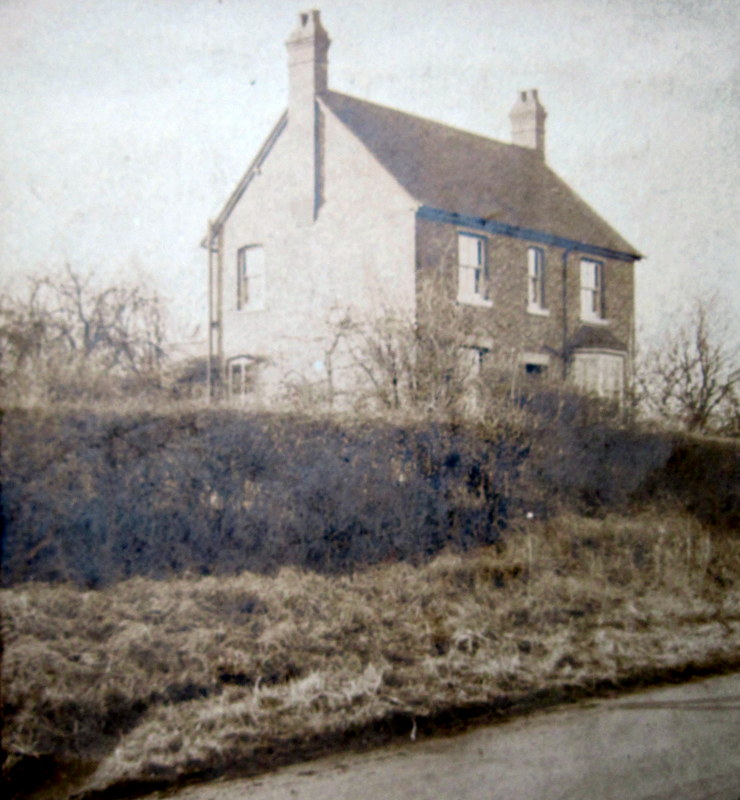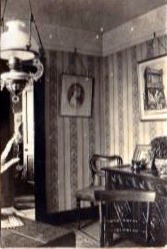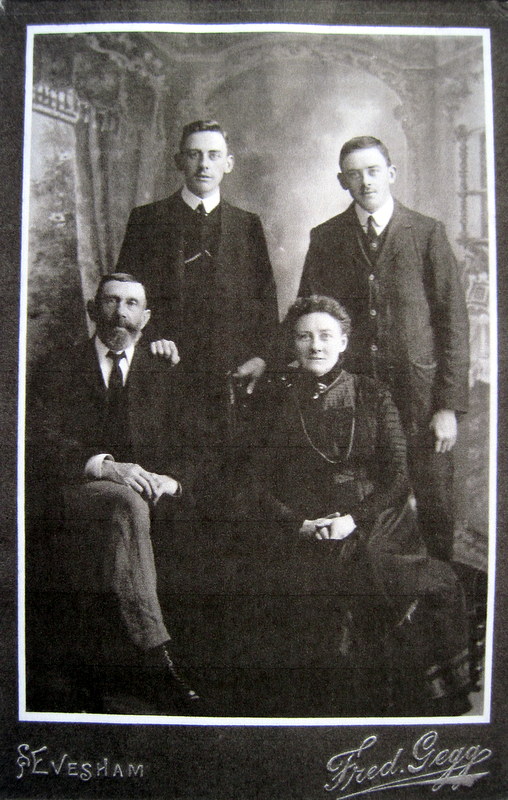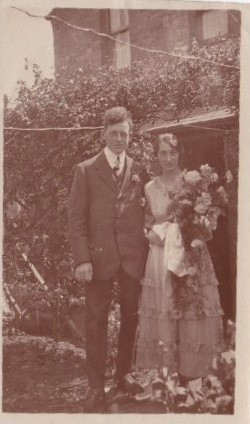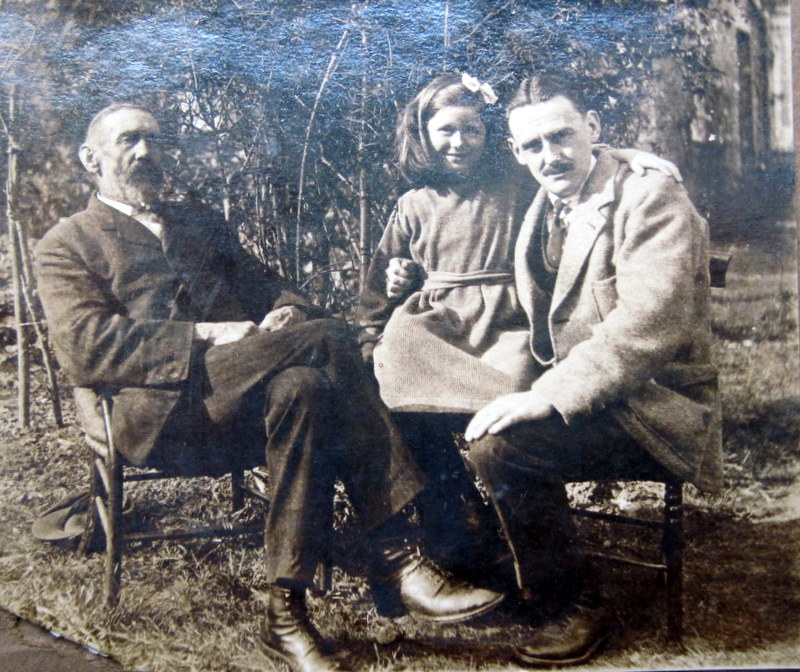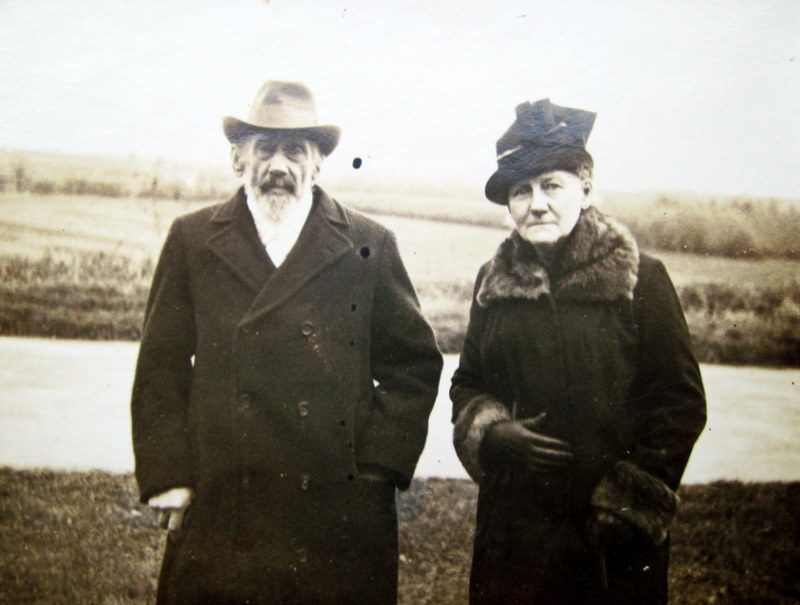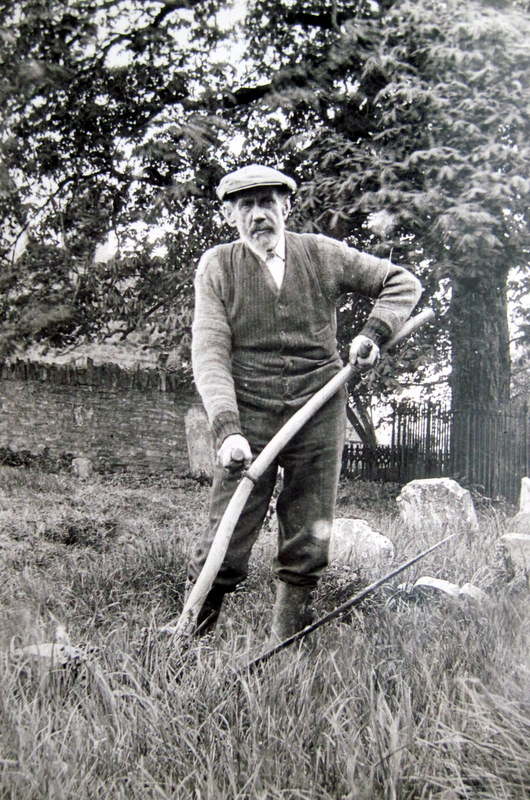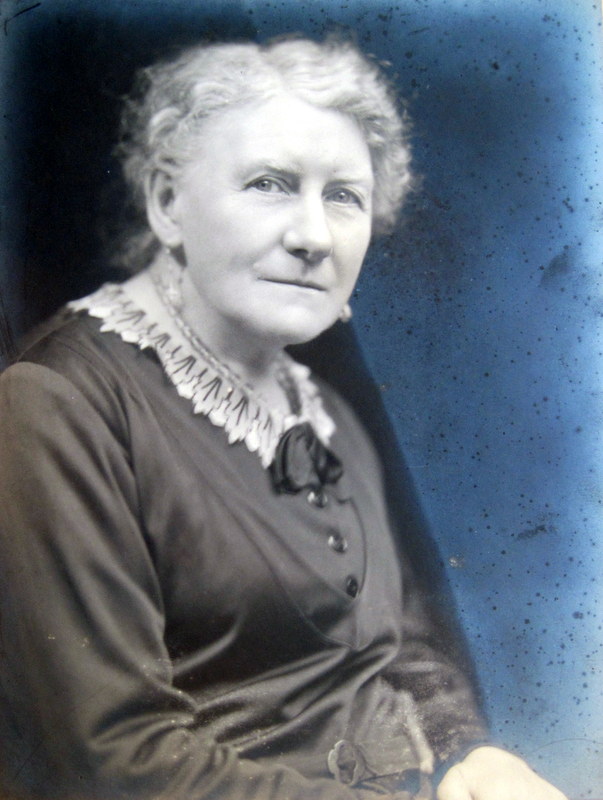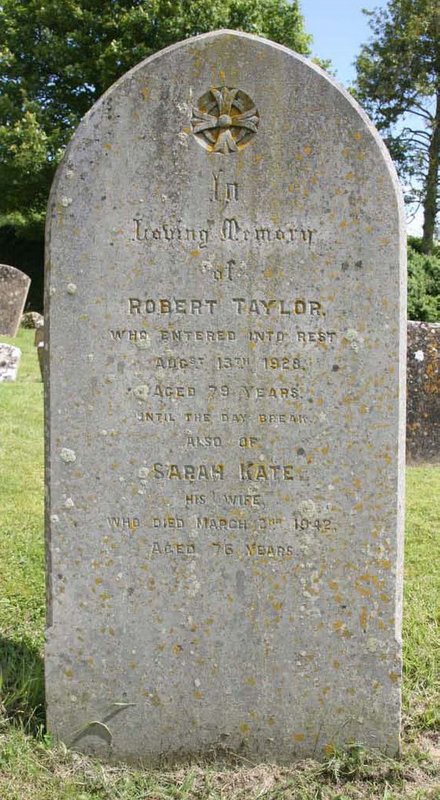 Acknowledgements – The photographs and information were kindly supplied by members of the Taylor family.  The photograph of the headstone was taken by Peter Stewart.
Tom Locke – January 2020
See also: