One of the first motorized ploughs in the country was invented by a Badsey man, Albert Wyles (son of Littleton & Badsey Growers' one-time secretary), who lived in Badsey at the beginning of the 20th century. This is his story.
* * * * *
Early Life
Albert Wyles was born at Lincoln in 1886, the younger of two sons of Albert Wyles and his wife, Harriet May (née Pearson).  The family was living at 236 Burton Road, Derby, at the time of the 1891 census; Albert Wyles Senior was a boot and shoe merchant.  In 1901, Albert Junior and his mother and brother, Lawrence, were staying in Lincoln with an aunt and uncle.  Aged 15, he was presumably still at school.
The move to Badsey
In about 1903 or 1904, the Wyles family moved to the Vale of Evesham and Albert Wyles Junior took up market gardening.  He was first listed in W and H Smith Almanack in 1904.
The Valuation Survey which took place throughout England and Wales in the years leading up to the First World War reveals that in 1904, Mrs Harriet May Wyles purchased for £2,500, 18¾ acres of land at Badsey which included a house, Netherfield, on Bretforton Road.  Her address was given as 38 Windsor Road, Evesham, but the family then moved into Netherfield.  Harriet's father, William Wyles Pearson, had died on 15th March 1904 at Chapel Allerton, Leeds.  One might have thought that Harriet may have been able to buy the property as the result of an inheritance but, as her father's effects amounted to just under £72, this does not appear to be the case.  Albert occupied the land which his mother owned.  
The 1911 census records Albert Wyles as living at Netherfield, Badsey, with his parents and his brother, Lawrence, a music teacher, and Lawrence's baby son.  Albert Senior was described as a bookkeeper whilst Albert Junior was a fruit and vegetable grower.  It is not stated as such on the census, but Albert Wyles Senior had become Secretary of Littleton & Badsey Growers, a co-operative society which had been founded in 1908.
Soon after arriving in the village, Albert Wyles Junior became active in passive resistance to the Education Act of 1902.  A report in The Evesham Standard of 26th March 1904 told how Albert Wyles and four others, one of whom was his friend, Lionel Horne, were charged with non-payment of the poor rate.  A further report of 8th October 1904 and one six months later told of the martyrdom of the Badsey passive resisters.
The Parish Magazine of March 1911 gave a report of a children's operetta held at the old school.  Albert Wyles was chief stage carpenter and footlight operator.  The school log book reveals that Albert was present at the distribution of coronation cups, saucers and medals in June 1911.
When Netherfield was inspected for the Valuation Survey in October 1912, Harriet had sold off 13 acres of the 18¾ acres she had bought in 1904.  She had obviously also acquired more land between 1904 and 1912 which she had since dispensed with as, when the inspector came to call, she told him that just over 19 acres of land north of the Bretforton Road no longer belonged to her as she had sold this to Worcestershire County Council.  By now, her son was spending less of his time on market gardening and more on engineering, so there was less need of the land.
Invention of the motorised plough
Having taken up market gardening, Albert Wyles began developing his practical and inventive skills to create a motorised plough which would assist greatly in a market gardener's job.  Albert worked on his prototype in an old coach-house on the Willersey Road belonging to Henry Hall. He first took out a patent in 1911 and, the following year, a single-furrow machine was built to his design by John Fowler & Co (Leeds) Ltd. It used a single-cylinder petrol engine and had two drive wheels at the front; the operator walked behind the machine, controlling it with a pair of handles.
An article entitled "Motor Plough Development", in The Commercial Motor magazine of 13th November 1913, spoke favourable of Wyles' motor plough.  It began:
Reviewing the whole field of operations of the cultivation of the land by mechanical means, one is forced to the conclusion that, during the past 12 months, whilst progress has been stead in respect of the employment of large and expensive plants for big areas, the real note of development proper has been in connection with the investigation of the possibilities of the small power-operated cultivating tackle ……
Nothing that we have seen during the past year has caused us to deviate from the favourable opinion which we expressed when we first saw the trials of the Wyles motor plough and cultivator some time in the fall of 1912.  We have examined a great number of other devices since then, but we are pleased to be able to adhere to our opinion that the simplicity of the basic idea of the scheme of design adopted in this English conception is the best thing of its kind what is on offer at present to agriculturist in the home country, or the world over.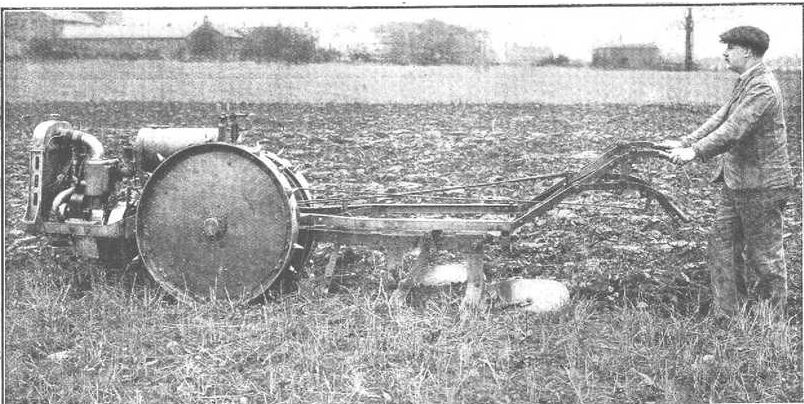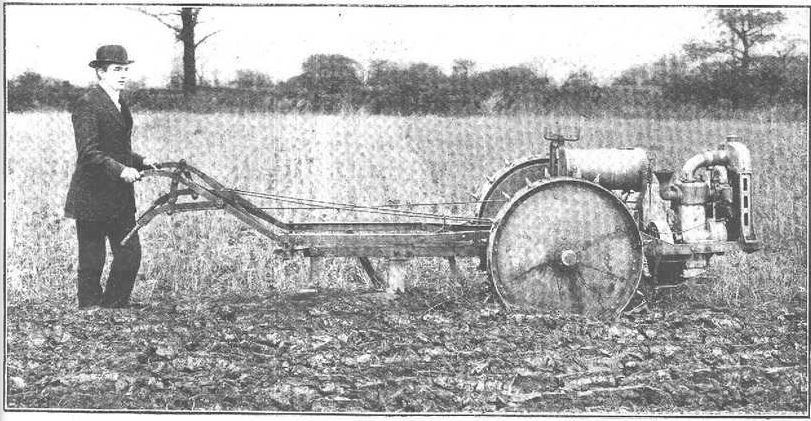 Albert Wyles had most likely moved to Leeds in 1912 when his design was taken up by Fowler & Co.  By the start of the First World War, Albert had formed his own company called Wyle Motor Ploughs Ltd.  An entry in Kelly's Directory for 1914 reveals that they had offices at 18 Park Row, in the centre of Leeds.  However, 1914 was the only entry.  Albert appears to have closed the Leeds office and opened offices in Manchester and Newcastle.  Fowlers signed an agreement with Wyles Motor Ploughs Ltd (Manchester) to build a larger version of the motor plough with two-cylinder engine and two-furrow plough.  Other implements and attachments were also available, allowing it to be adapted to a wide variety of tasks such as cultivating and hoeing.  An even larger version of the motor plough was introduced in 1915 which included a seat for the driver.
War Agricultural Committees throughout the country were responsible for trying to increase mechanization, so Albert's invention came at an opportune time. The development of the motor plough was of great benefit to farmers and market gardeners during the war in a time of labour shortages. 
Charles Binyon noted in his diary on 8th November 1916: "Went to see A Wyles' motor plough at work. A real pioneer."  A newspaper report of 1917 described it as a "clever little plough" and said that it had enjoyed great popularity since it was placed on the market.  The Engineer magazine reported that it "is a really praiseworthy attempt to provide the farmer with a simple and effective tool capable of doing the work of several horses". 
An entry in Charles Binyon's diary for 9th November 1917 reveals that a Wyles plough was on active service in Badsey: "At about 3 pm Reed brought up his motor plough and started work at Garnetts – it did its work capitally. It is a Fowler Wyles 11 HP." After several days' ploughing, the motor plough had finished the 1¼ acre field, at a cost of £2 6s 0d per acre. "It was a very severe test, but it has made quite a good job of it," was Binyon's opinion.  By the autumn of 1918, farmers were crying out for tractors to plough their land, whereas two years previously tractor ploughs had been scoffed at.  It was at this stage that Albert had moved to Gloucestershire and was developing links with R A Lister & Co Ltd of Dursley.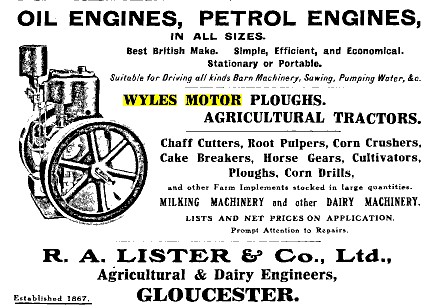 However, after the war was over, business was not so good for the company.  A notice in The London Gazette of 1922 stated that at an Extraordinary General Meeting of the members of Wyles Motor Ploughs Ltd on 27th July 1922, the following Extraordinary Resolution was passed:
"That is has been proved to the satisfaction of the Company that this Company cannot, by reason of its liabilities, continue its business, and that it is desirable that the same should be wound up voluntarily, and that the Company be wound up accordingly.
"That Mr Ernest George Davies, Chartered Accountant, of 1 and 2 Waterloo Street, Birmingham, be and he is hereby appointed the Liquidator of the Company."
ALBERT WYLES JUN, Chairman of Meeting and Managing Director of Company.
A General Meeting of the members of Wyles Motor Plough Ltd was held at the offices of the liquidator on 28th September 1923 at which Ernest Davies explained the manner in which the winding-up of the Company had been conducted and how the property of the Company was disposed of.
Family Life
On 15th August 1914, shortly after the start of the First World War, 28-year-old Albert Wyles, described as a mechanical engineer of 12 Belmont Grove, Leeds, married 17-year-old Marion Edith Haines of Badsey at Oxford Place Wesleyan Chapel, Leeds.  Albert's father and brother and Marion's mother, Harriett A Heath, were the witnesses.  Marion's official name was Edith Marion.  She had been born on 11th December 1896 in Aldington, the youngest of four children of William and Harriett Haines.  Her father had died when she was 19 months old and her mother had remarried in 1901 to Allan Heath.  By 1911, Marion lived with her mother and step-father in a new house on Bretforton Road, the current-day No 59.  It was obviously when living on Bretforton Road that Marion got to know the Wyles family, as they were close neighbours at Netherfield.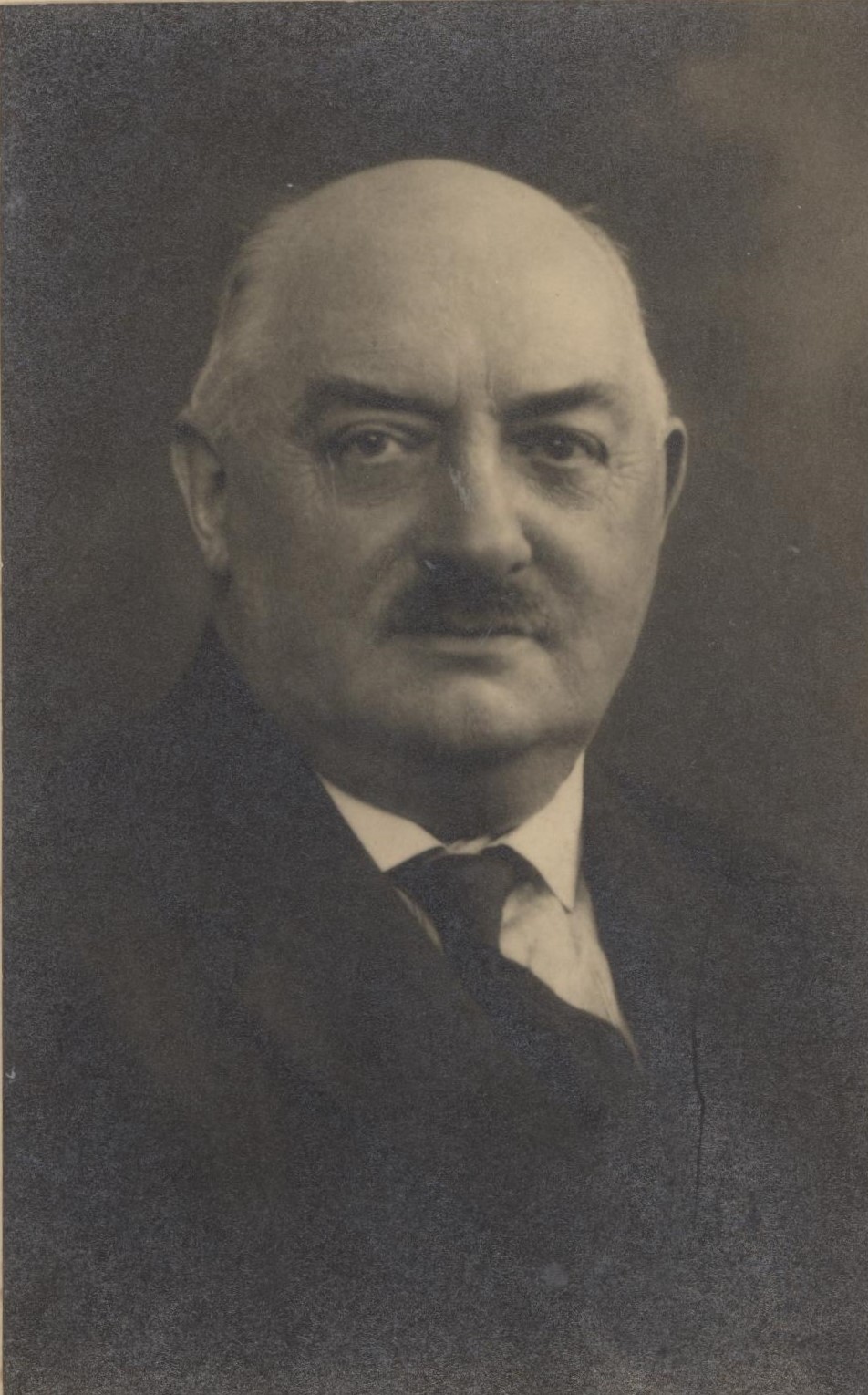 Following their marriage, Albert and Marion may have lived for a short time in Leeds.  This was at the time when Albert was trying to establish his business, Wyles Motor Ploughs Ltd.  Albert and Marion were living in the Chorlton district of Lancashire by February 1916 when their son, John Leslie, was born.  By March 1918, they were living in the Dursley region when Joan Margaret was born, and were still there in the last quarter of 1919 when Kathleen Mary was born.  
It is thought that they may have returned to Lancashire after the liquidation of Albert's company in 1923.  Albert's mother, Harriet May Wyles, died at 331 Eccles New Road, Weaste, Manchester, on 27th October 1929 and Albert Senior died in 1952.
At the time of the 1939 register, Albert and Marion Wyles and their three children lived at 118 Ribbleton Avenue, Preston.  Albert was described as Director of a Motor Engineering Company.  
Albert died at 16 Shalbourn Road, St Annes-on-Sea, Lancashire, on 9th June 1963; Marion died in 1982.  Marion never returned to live in her native Worcestershire, although the rest of her family remained in the Badsey area.  
Maureen Spinks, March 2021
Acknowledgements
"Motor Plough Development", The Commercial Motor, 13th November 1913, featured on the Commercial Motor Archive website
Christopher Horne for donating a photograph of Albert Wyles to The Badsey Society
See also