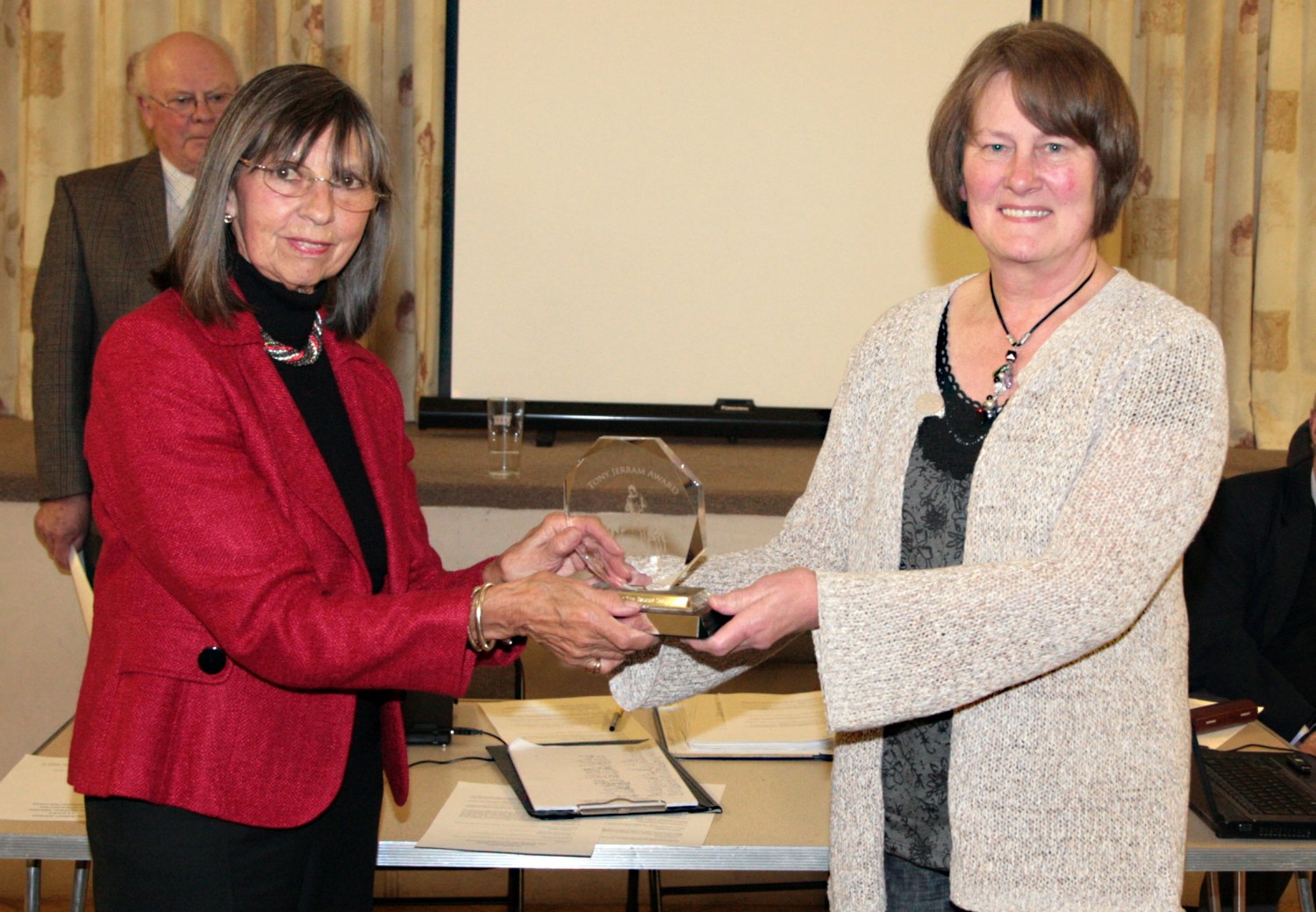 The second Tony Jerram award was presented to Elizabeth Bolland at the Annual General Meeting on Friday 12th February.  For the inaugural award, the winner had been selected by the Committee, but this was the first year in which nominations had been invited from the membership.  Three names were put forward and it was the Committee's decision to make the award to Elizabeth. 
Elizabeth received the award in recognition of her work with Badsey Guides.  Elizabeth started the 1st Badsey Guides in 1976, three years after moving to the area; she is still the leader of a very successful unit.  Elizabeth was the Evesham Central District Commissioner for almost seven years and for the past three years has been the Evesham Division Commissioner, a position she must relinquish in August because of reaching retirement age.
The award was presented to Elizabeth by Mrs Barbara Jerram.