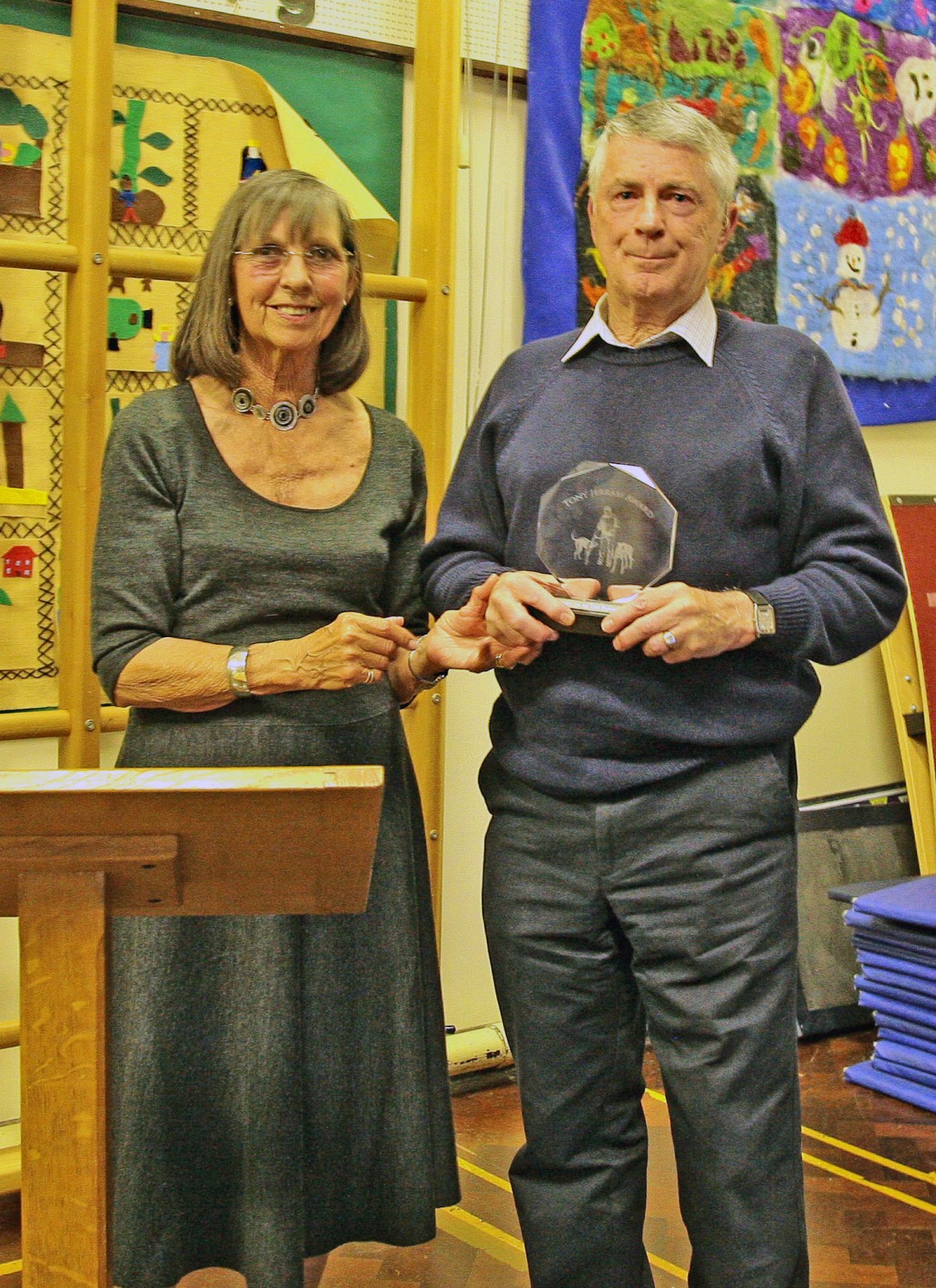 The inaugural Tony Jerram award was presented to Peter Stewart at the book launch of Aldington and Badsey, Villages in the Vale:  A Tapestry of Local History on Saturday 25th April 2009.  In future years, nominations will be invited from the community but, this year, the first recipient was decided by the Committee. 
It was a unanimous decision to give the award to Peter Stewart, who has been an indefatigable worker on so many projects connected with Badsey, including the author of one of the chapters in the new book being launched that evening.  His chapter, 'Here Lyeth' in Badsey Churchyard, brings together his fascination and years of research of monumental inscriptions and churchyards.  This interest began some 34 years ago when he started researching his family history and that of his wife who was born in Badsey.  Peter has also been a keen player in The Badsey Society's Enclosure Map project and 2008 photographic survey.
Mrs Barbara Jerram had great pleasure in presenting Peter with the inaugural Tony Jerram Award.