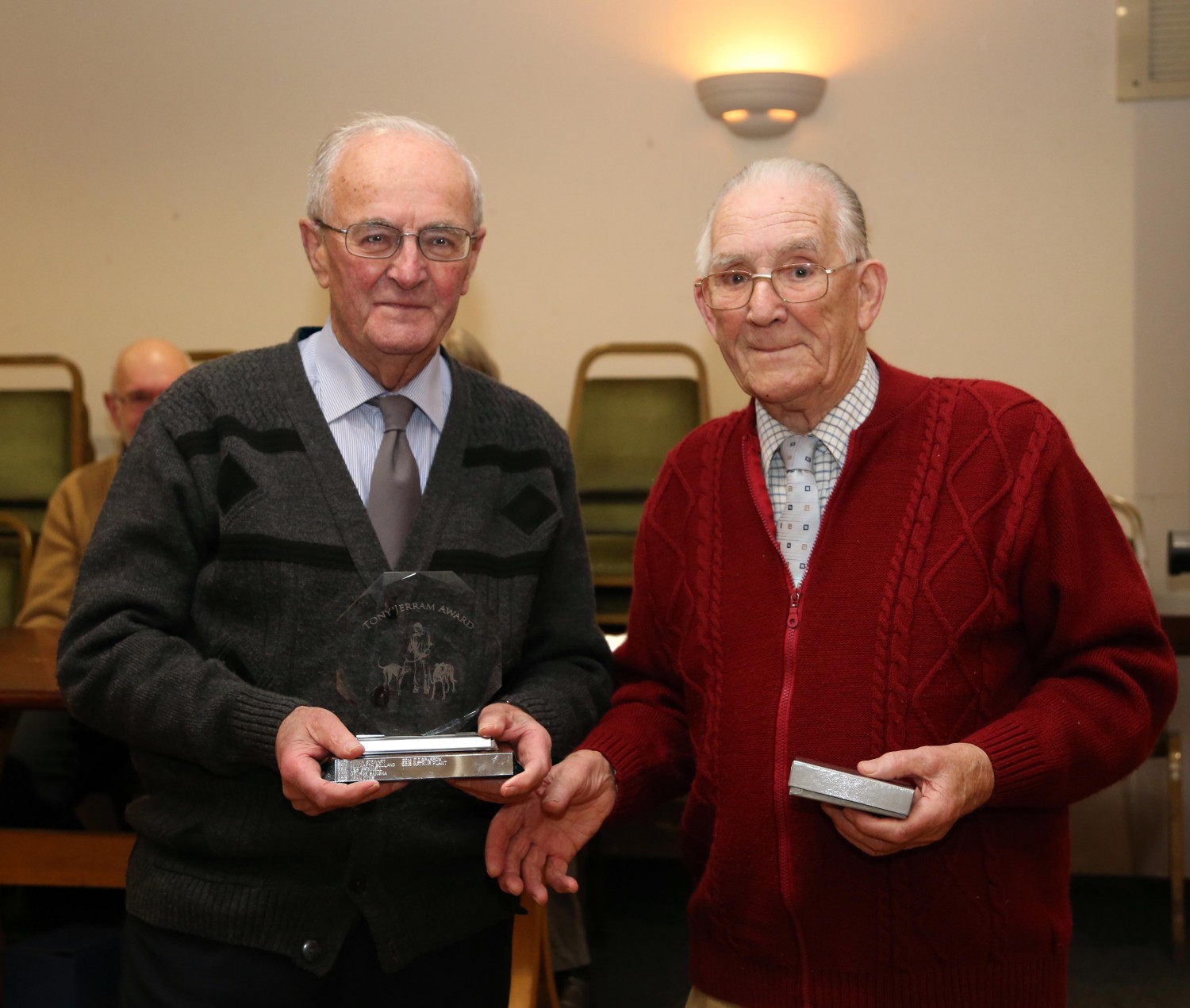 The winner of the 2015 Tony Jerram award was Arthur Plant.  Arthur is primarily remembered for the extremely successful quizzes he organized for over 20 years at The Round of Gras, raising over £35,000 for the Air Ambulance.  He also called bingo at the village hall and was an active member of the Round of Gras Friday Club.  In the 1970s, Arthur ran the local ladies' football team, winning both league and cup.
Arthur was lured to the meeting by being told that he was going to a Quiz Night.  But, when Arthur, accompanied by his daughter, arrived at the Club, he found that was not so and found a room full of people ready to congratulate him on winning the award! 
Arthur was born on 12th August 1927 in Wickhamford. He attended Badsey primary school and Prince Henry's Grammar school. After leaving Prince Henry's Arthur spent two years in the Royal Navy carrying out his national service. Married Dorothy Cook on 7th January 1950 at Bretforton church during this time Arthur worked within the transport industry. Arthur and Dolly move to Aldington in 1951 were they still reside to this day. They had one child called Linda in August 1953. Arthur has helped with many charity events during his life, and it was for these services that he was a worthy recipient of the award.
Arthur was presented with his award by Terry Sparrow, the recipient of the 2014 award.