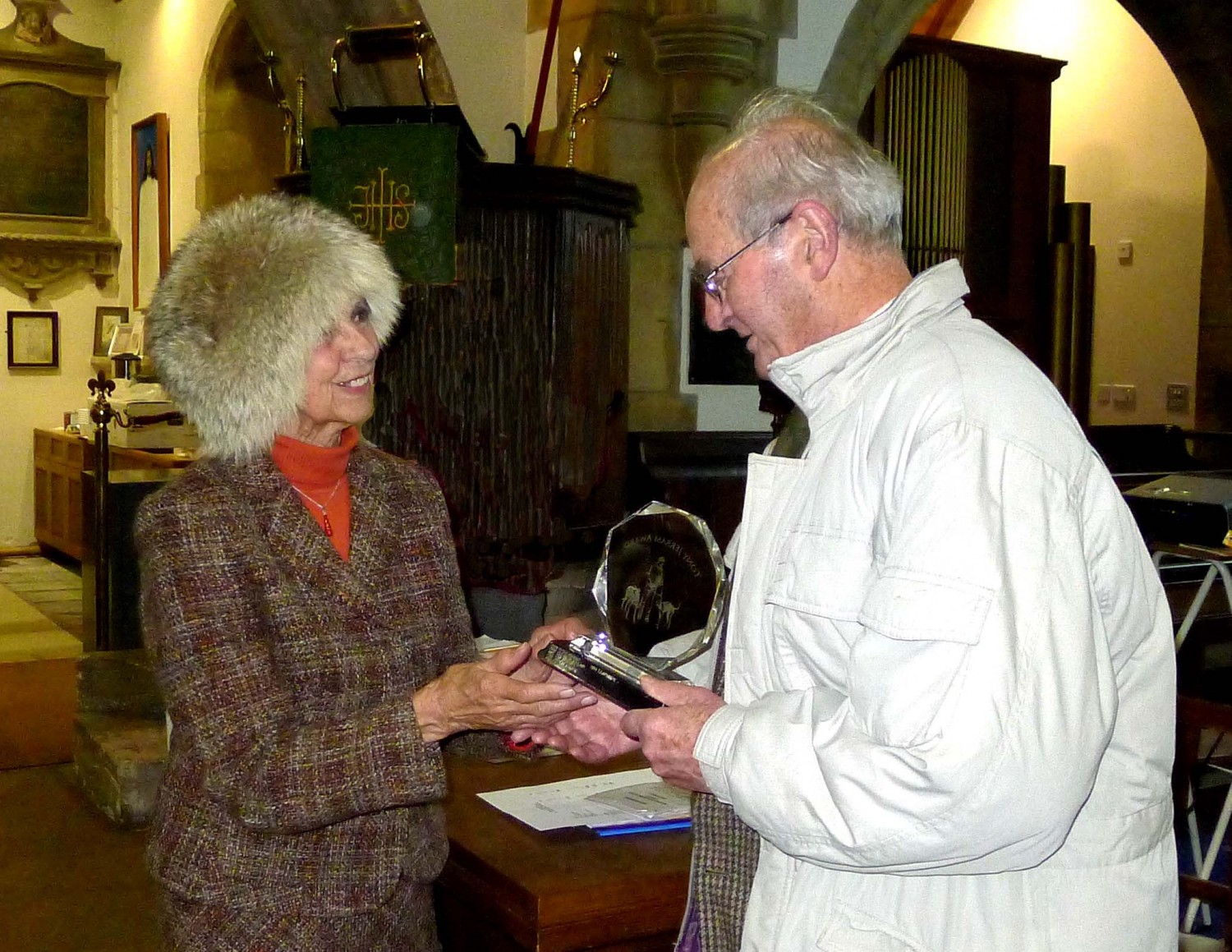 The winner of the Tony Jerram Award for 2014 was announced as Terry Sparrow whose contribution to village life has been enormous.
Chairman, Maureen Spinks, said in her citation:
Two years ago at this meeting, Brian Smith asked whether the Committee would reconsider its rules which do not permit Committee members to be nominated.  We briefly considered the matter but were unanimous in our decision that we should maintain the status quo.  But now, by virtue of having retired from the Committee, you'll doubtless be delighted to hear that we have decided to present the award to someone who is now eligible.
I have been trying to find some lesser known facts to keep you guessing about the identity of the person:
His skills at table tennis are not brilliant (this is according to the Parish Magazine of January 1949, he lost a table tennis match to A Vale of the Scouts).
Gammon with chips and mushrooms is his favourite meal.
Zulu is his favourite film.
How do I know these last two facts?  These were answers to questions posed by an Evesham Journal reporter in 2005; the article can be seen on the Badsey archive website.
But now for some better-known facts and the reason for his being given the award:
For 52 years he was responsible for winding the church clock.
He is a founder member of The Badsey Society, serving as Treasurer for 10 years and Chairman for 3 years.
He has been involved with numerous village activities.
He has written four books, his first being A Brief History of Badsey and Aldington, and his last being Digging for a Living.
He continues to give talks on market gardening, his latest being a talk just this week to the WI.
You will probably all have guessed by now that the winner is Terry Sparrow.  
Mrs Barbara Jerram then had great pleasure in presenting Terry with the Tony Jerram Award.