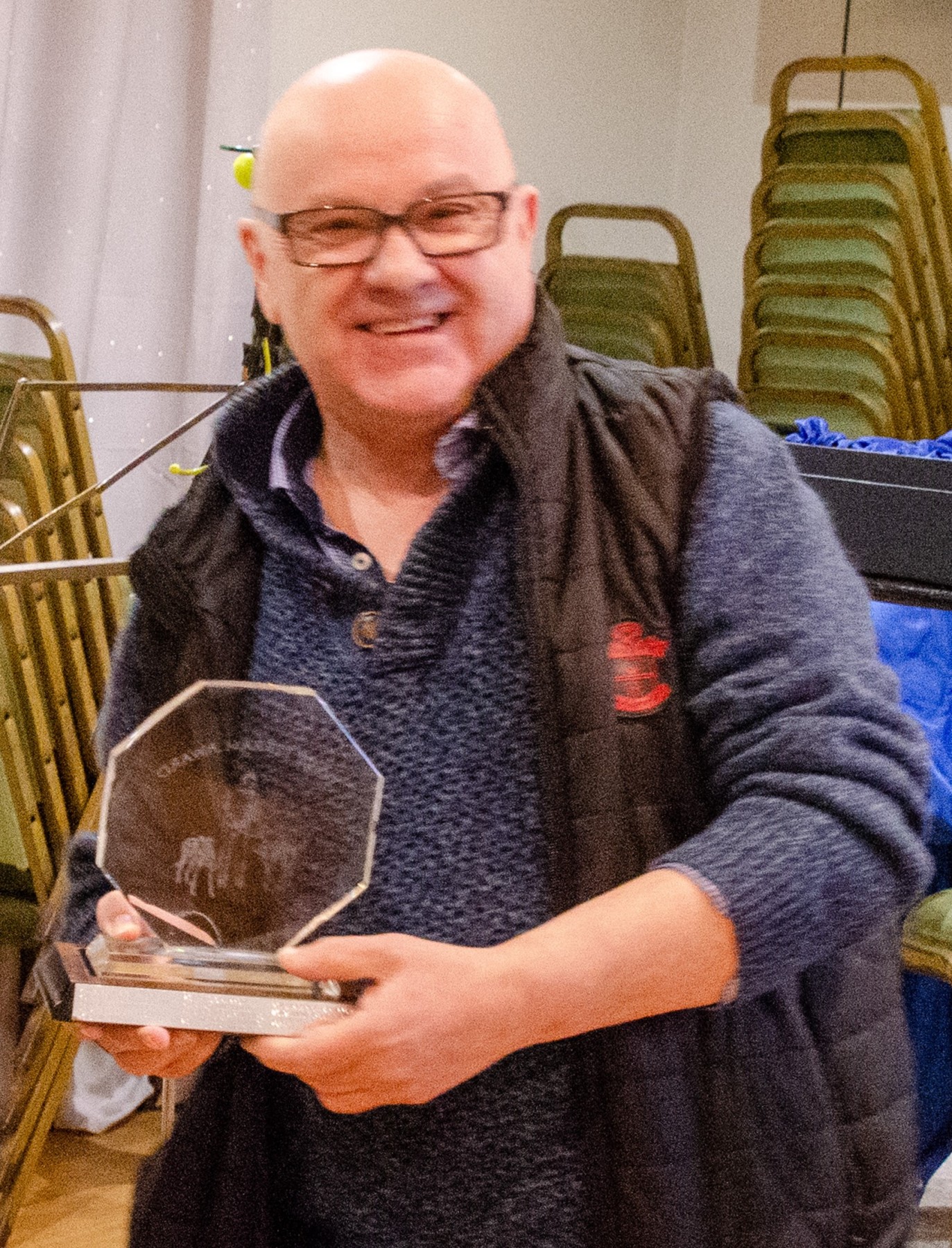 Clive Richards was a popular recipient of this year's Tony Jerram award.  He was recommended for the award in recognition of his major contribution to village life in Badsey for more than 30 years.  He has been involved in so many different facets of village life and has always been willing to get stuck into new projects when the need arises.  
Clive was on the Governing Body of Badsey First School for many years, serving as Chairman for two years, and was an active member of the Parent Teachers' Association.  He helped to organize events for parents and pupils, including the Millennium party and bonfire nights.
Clive was a founder member of the Badsey Film Club, for which he acts as Treasurer, and works tirelessly to make the evenings successful.
He organizes the fortnightly quiz at The Round of Gras, devising and asking the questions, the proceeds of which go to charity.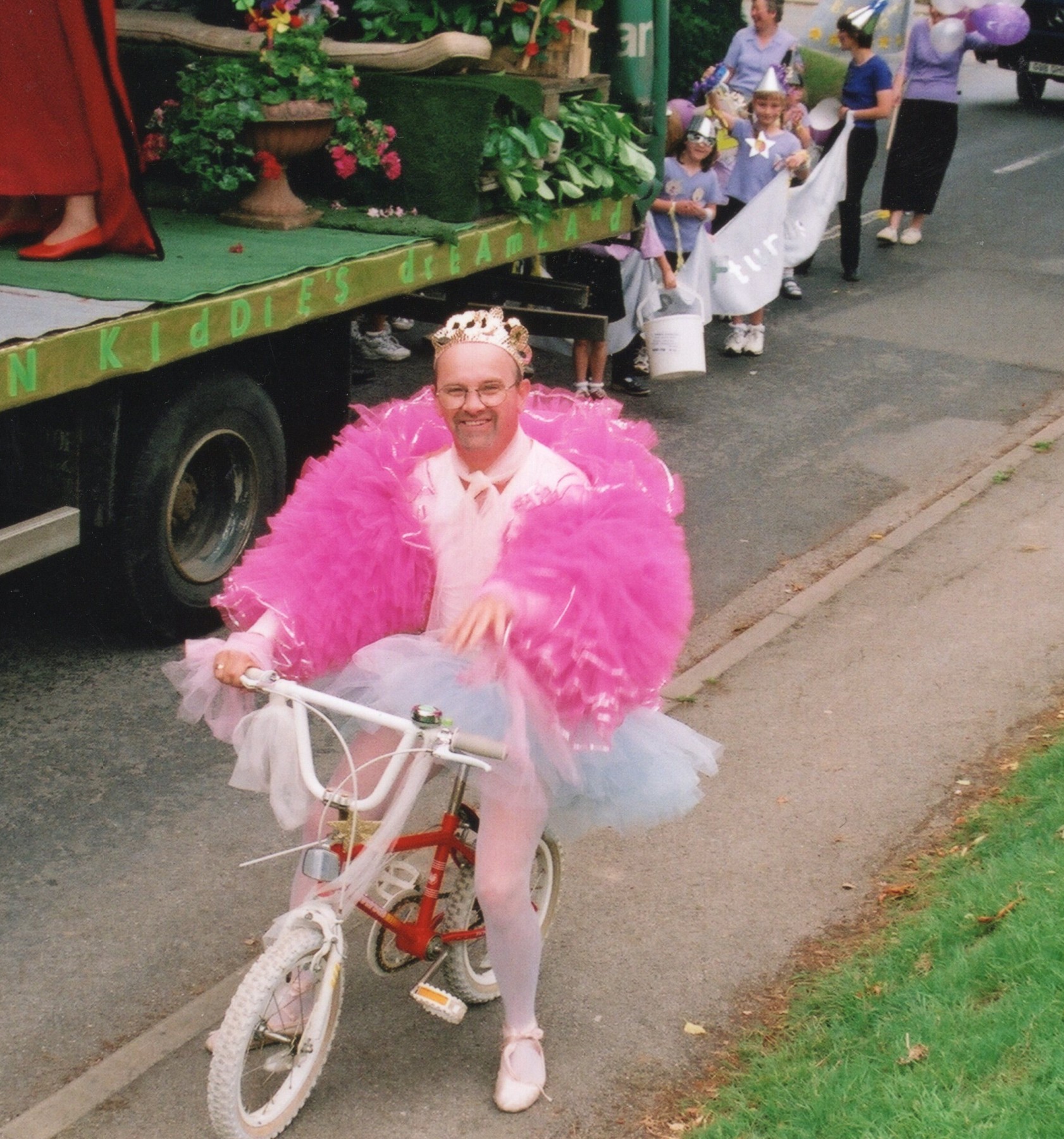 Clive has served for many years in helping with the annual accounts for Scouts, Guides and, of course The Badsey Society.  He was also a volunteer helper for Badsey Scouts.  He was a Committee member of the Recreation Club for a number of years, and for the Cricket Club he organized fixtures, social events and tours.
In past times Clive was a member of the Friday Club and a visible member at village pantos.  Many of you will have vivid memories of Clive on stage at the Remembrance Hall as the Fairy Godmother in Cinderella, or of cycling down Badsey High Street in his pink ballerina's tutu at the Millennium Carnival.  
So in conclusion, it was not just one thing that Clive has been nominated for but the accumulation – part of the small glue that makes village communities work.