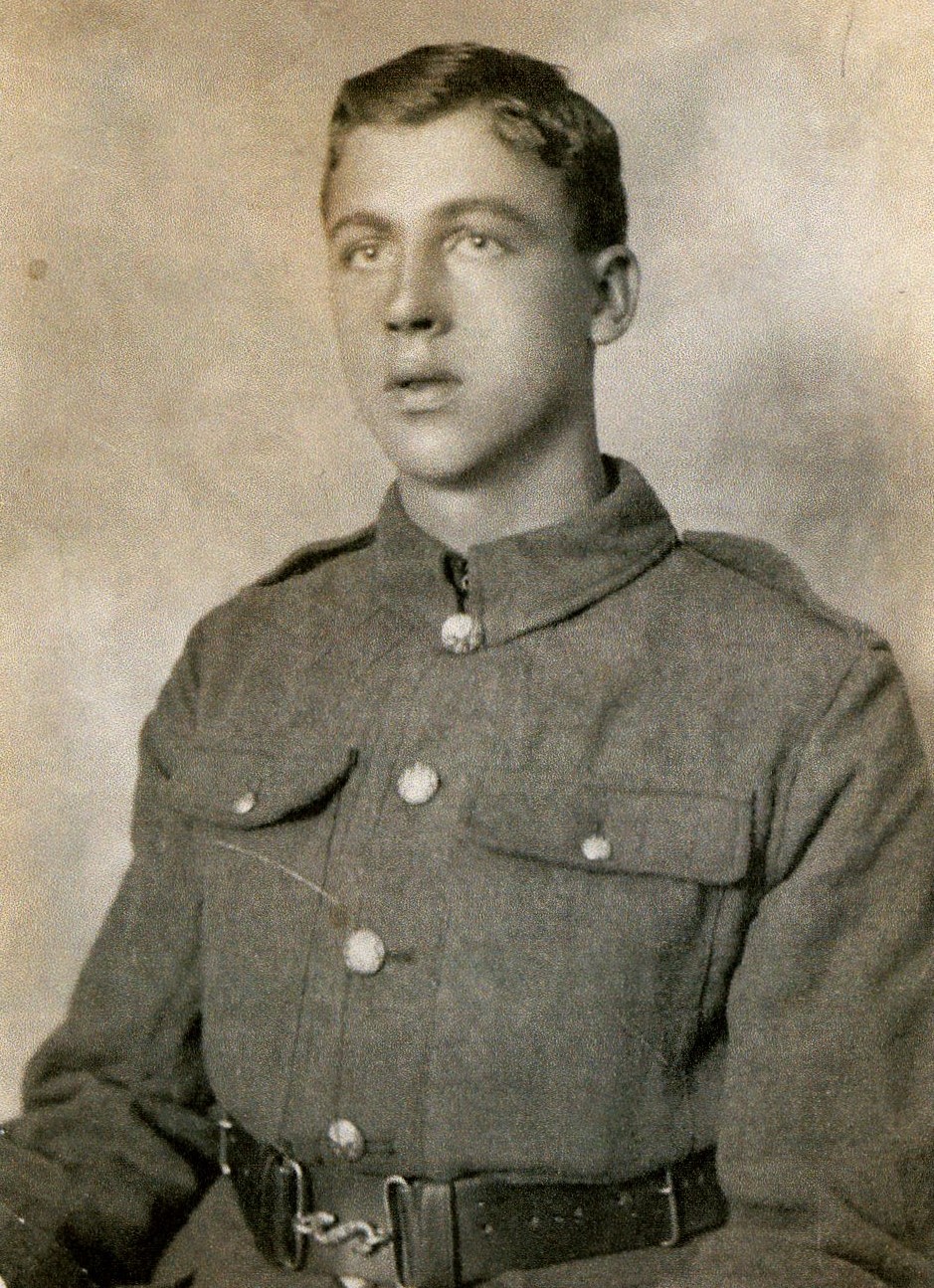 Maureen Smith (née Hancock) has written the following article about her uncle, Henry Stephen (known as Harry) Hancock, who died aged 19 on 7th December 1917.  Harry's name is recorded on the war memorial in St James' Church, Badsey, and at Bishops Frome, Herefordshire, which was where he was living at the time he enlisted.
* * * * *
In 2009 I was compelled to write a book, Homage to Harry, about my father's second brother, Henry Stephen Hancock, who was killed in action on 7th December 1917 in the aftermath of the battle of Passchendaele, after my cousin, Betty Roberts of Willersey Fields near Badsey gave me several photos of him, in uniform and on the battlefield.
In his short life, Harry (as he was known) had two different names.  He was born Henry Stephen Hancox, due to a mis-spelling on his birth certificate, as his parents and other siblings were all spelt Hancock.  Harry Hancox/Hancocks/Hancock (as he often used the different spellings to suit himself) enlisted in the King's Shropshire Light Infantry in 1914 at the age of 16 years, as Harry Hancox 14199.  It is through this number that I was able to keep track of him when researching his military records.  He is remembered on the war memorial at Bishops Frome, Herefordshire, where the family were living when he enlisted, as Henry Hancox.  He is also remembered on the Badsey war memorial, the family having moved there in 1914/15, as Henry S Hancock.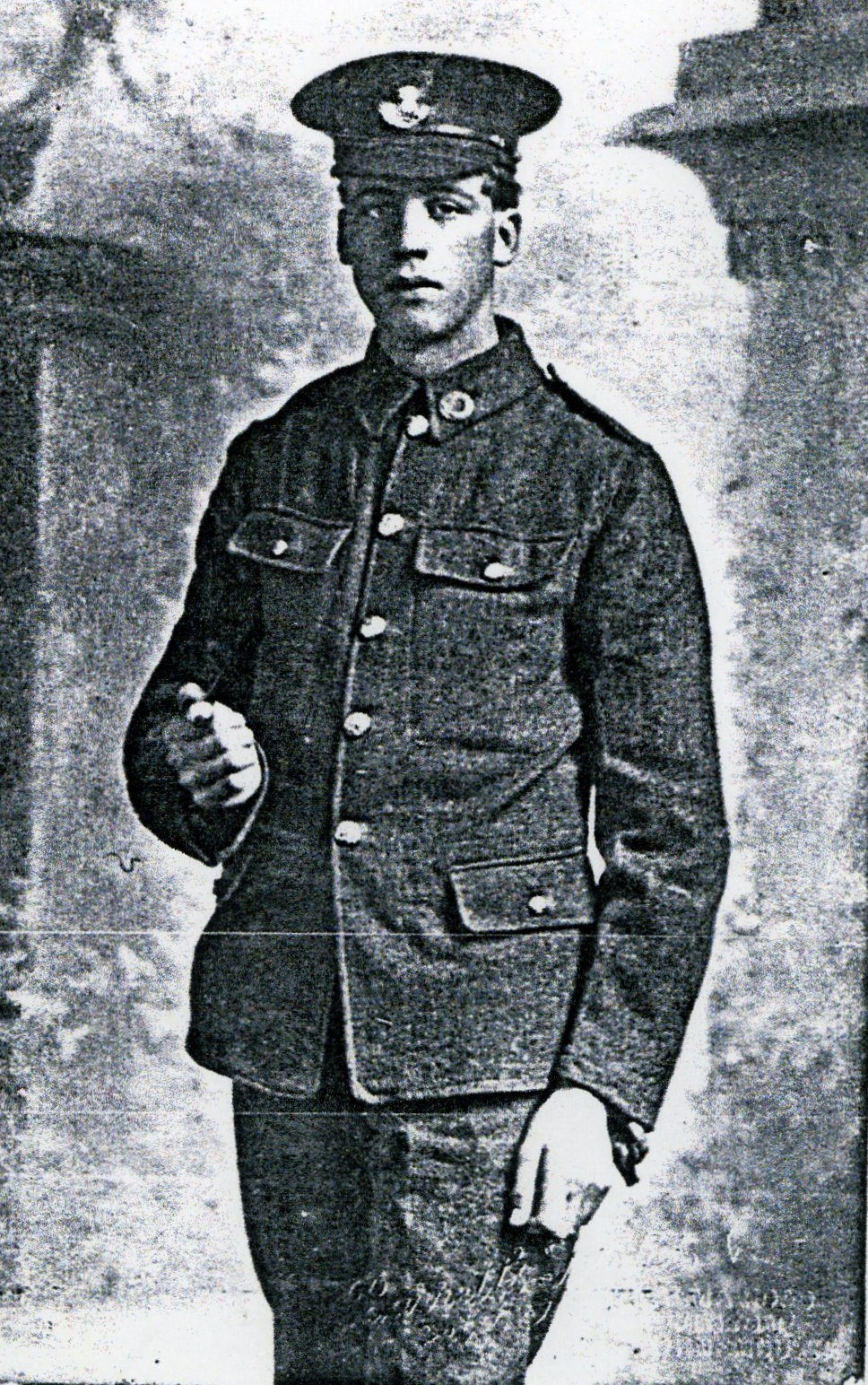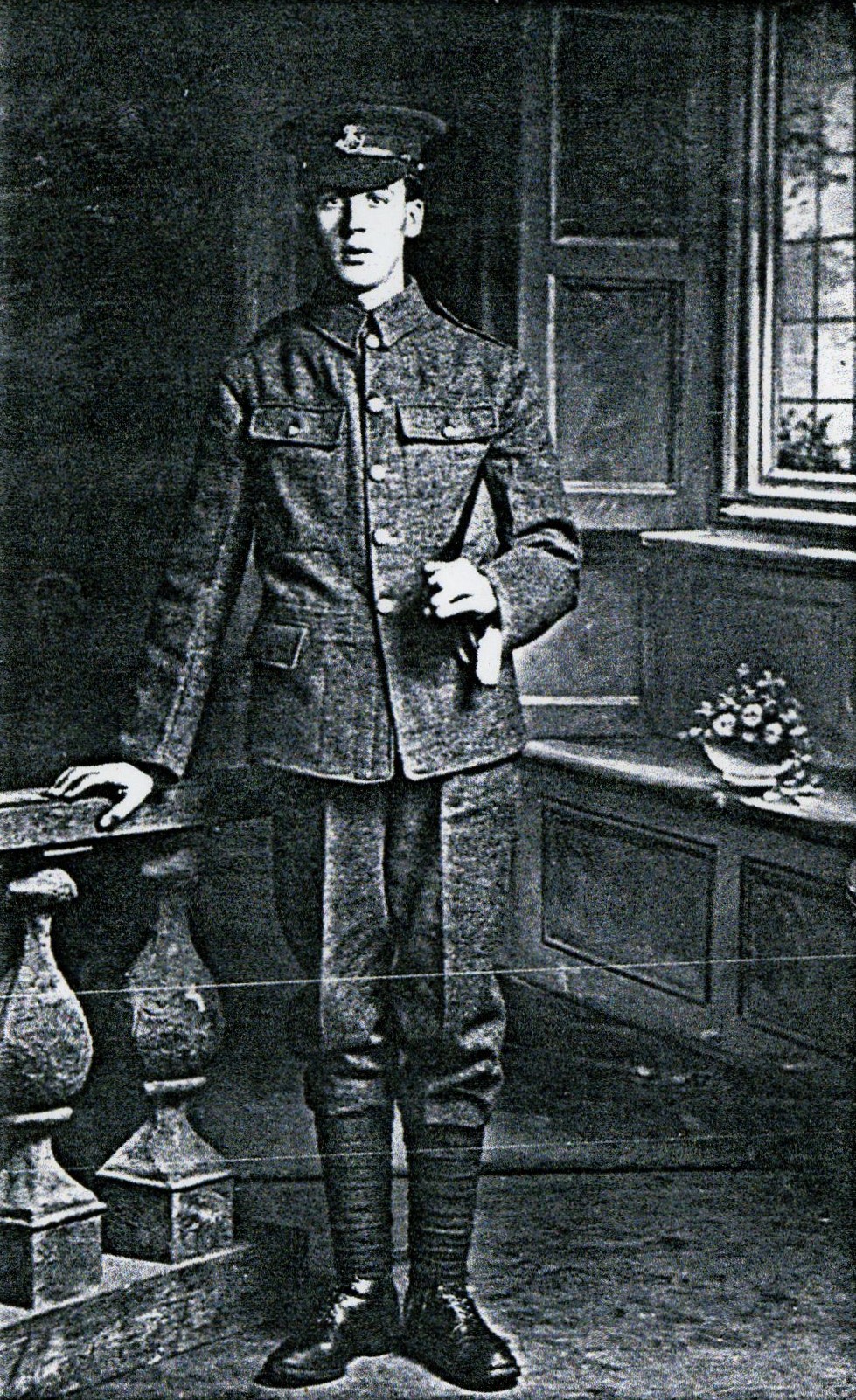 The following report appeared in The Evesham Journal:
BADSEY  SOLDIER  KILLED – News has been received by Mr and Mrs Richard Hancox of Bowers Hill, Badsey, that their second son, Lance-Corporal H Hancox, of the Shropshire Light Infantry, was killed in action on December 7.  Lance-Corporal Hancox, who formerly lived with his parents at Bromyard, enlisted in September 1914, when he was not 17 years of age, in fact he would not have been 17 till the following April.  He went out to the front in October 1916 and has been home twice on leave.  His officer, writing to his parents, says he was hit in the head by shrapnel.  He was a loyal soldier, devoted and cheerful in the execution of every duty.  He was liked by everyone and his death was a great blow to all.
When he was killed, his original wooden cross bore the name L/Cpl Hancox 14199.  My cousin Geoff Hancock's widow, Peggy Hancock, wrote to the War Graves Commission and, when the new Portland stone headstone was erected, it was correctly amended to 14199 Lance/Cpl H Hancock.
Hancox, Hancocks or Hancock, our family are all immensely proud of Uncle Harry, and we think he would have been highly amused to have been "two people"
Maureen M Smith (née Hancock).
* * * * *
Additional information by Maureen Spinks
Henry Stephen Hancock (known as Harry) was born on 8th April 1898 at Cow Honeybourne, Gloucestershire, the second of six children of Richard Stephen Hancock and his wife, Mary Emma.  In about 1905, the family moved to Mickleton, Gloucestershire, and, by the time of the 1911 census, they were living at Aldridge Farm Cottage, Bishops Frome, Herefordshire.  Richard worked as a hay trusser and Harry was an errand boy.
It was from Bishops Frome that Harry enlisted with the King's Shropshire Light Infantry in September 1914, aged only 16.  Two months later, the Hancocks moved to No 2 Bowers Hill, Badsey, when Harry's two youngest brothers enrolled at Badsey School on 2nd November.
Harry first went overseas to France on 28th September 1915.  He was killed on 7th December 1917 and was buried at Favreuil British Cemetery, Mazingarbe, Pas de Calais.
Harry's death was reported in the Parish Magazine of January 1918:
We record with regret the death of Cpl H Hancox, son of Mr & Mrs R Hancox, of Bowers Hill, who was killed in action in France on Dec 7th.  A Memorial Service was held at Willersey.  Much sympathy is felt for Corporal Hancox's parents who now also mourn the death of a daughter.
The daughter referred to was Margaret Elsie Hancock who died on 4th January 1918; she was buried at Willersey six days later.
Harry's grieving parents remained living in Badsey for the rest of their lives, Richard dying in 1936 and Mary in 1960.