Corporal Douglas James Powell, who lived in Badsey for a year or two prior to the war, is honoured on the war memorial at Dulwich College.  Douglas was a pupil at Dulwich College, hence the reason for his name being included on the memorial. 
There are actually two war memorials at Dulwich College, both of them Grade II listed.  One stands on the forecourt at Dulwich Old College and another stands on the forecourt at Dulwich New College approximately half a mile away.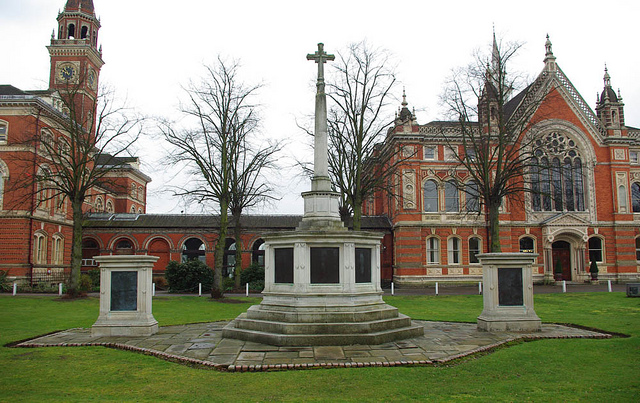 It is the war memorial at the New College which contains names of those who died during the war.  It was designed by W H Atkin-Berry, a former pupil of the College, and unveiled by another former pupil, Major General Sir Webb Gillman on Founders' Day, 17th June 1921.  It comprises an octagonal Portland stone memorial cross on an octagonal pedestal surmounting a further octagonal pedestal with bronze panels to each face.
 The Coat of Arms of the College is mounted on the bronze plaque on the western face of the upper tier. The words 'MORTUI VIVUNT' appear, in relief, on the western face of the bottom tier above a bronze plaque bearing a laurel wreath and the words 'PUERI / ALLEYNIENSES / MCMXIV - MCMXIX'. The remaining seven bronze panels contain the 485 names (481 pupils and 4 masters) who fell in the First World War, with additional names on a small bronze plaque on the eastern face of the top step.  The names of the fallen of the First World War filled the memorial and, instead of erecting a second memorial to those who fell in the Second World War, two table plinths were erected flanking the primary monument.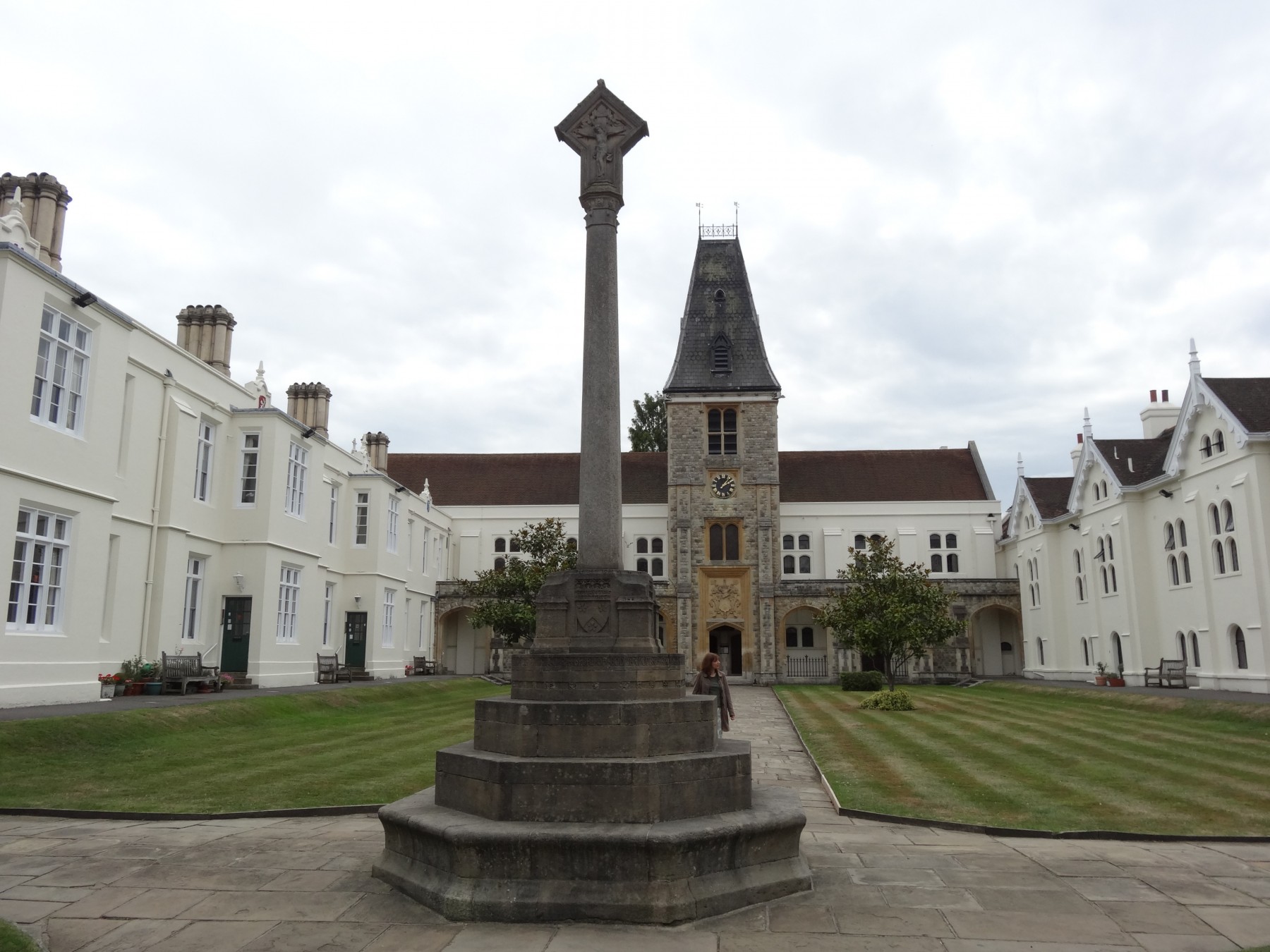 The war memorial at Old Dulwich College does not contain any names.  Made of Hoptonwood stone, it was designed by William Douglas Caröe (1857-1938) and dedicated to the memory of 'Old Alleynians' and 'Alleyn Old Boys' who fell in the First World War.  It was unveiled in 1921 and comprises a diamond entablature fe... aturing Christ the King on a tall tapering shaft raised on a square pedestal and stepped octagonal four-tier plinth.  The names associated with this war memorial appear on oak panelling erected in 1920 on the south wall of Christ's Chapel beneath the gallery at Dulwich Old College. 
In 1923, "Dulwich College War Record 1914-1919" was published, with portraits and biographies of all who fell, a list of Honours and Distinctions, and a Roll of over 3000 men associated with the College who served in the forces.