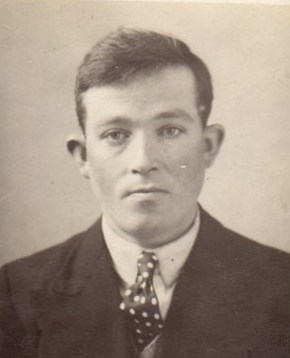 Private James Henry Staite (1884-1937) was born at Bengeworth, Evesham, the seventh of nine children of James and Rebecca Staite.  The Staite family moved to Wickhamford in November 1894 when the youngest children were enrolled at Badsey School.  The 1901 census reveals that they lived on Manor Road, Wickhamford and that James was a basket maker.  At the 1904 Evesham Sports Meeting he won the 'Two Miles Walking Handicap' according to The Gloucester Citizen of 2nd August.  James married Dora Mary Jones in 1906 and was living in Bengeworth in 1911 with his wife and two young children.
James joined the 3rd Worcestershire Regiment (No 19719) on 30th November 1914 and was sent to France on 2nd April 1915.  He qualified for the 1914/15 Star, Victory and British War medals.  He was discharged due to sickness on 18th October 1916 and awarded a Silver War Badge (No 142,599).
He died in Evesham in 1938.