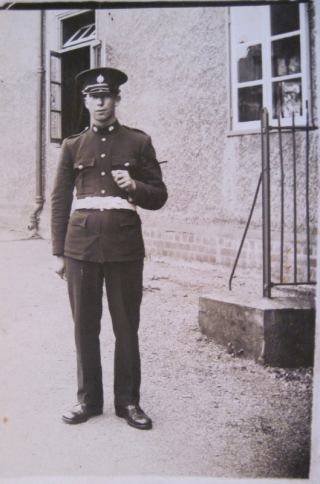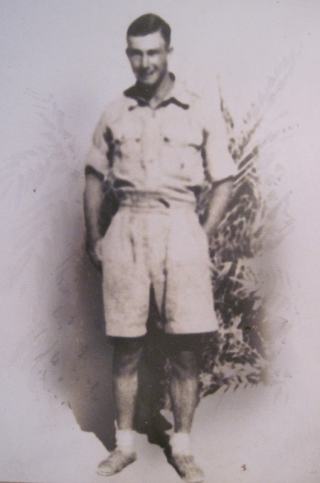 Private Eric George Camden, joined the 1st Battalion Worcestershire Regt (No 5250673). 
He died at Tobruk, aged 20, on 23rd February 1942, as his unit was defending the Southern part of the front by the town, and he is buried in the War Cemetery there in grave no. F. 28. He was awarded the 1939-45 War Medal and 1939-45 Star.
Eric Camden the son of George William Camden and Nellie, nee Gannaway, who had married in the Pershore area in 1920. George had been a gardener's labourer in Wyre Piddle at the time of the 1911 census. The couple had four children – Eric (b. 1921), Joan (b. 1923), Audrey (b. 1930) and Brian (b. 1934). Nellie died in 1967, aged 76, and George in 1981, aged 86 and they are buried in Wickhamford Cemetery.   The family lived at 21 Council Cottages in 1939 (now 57 Pitchers Hill).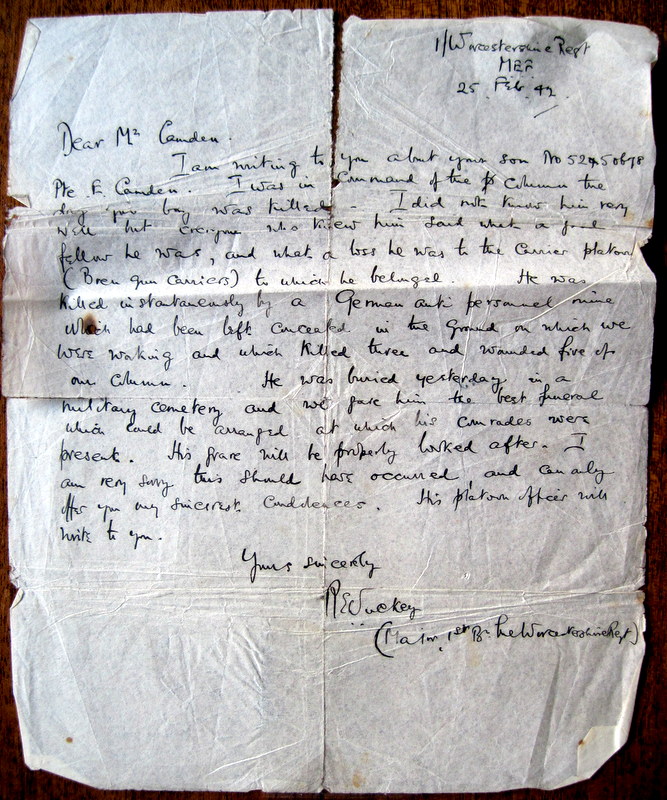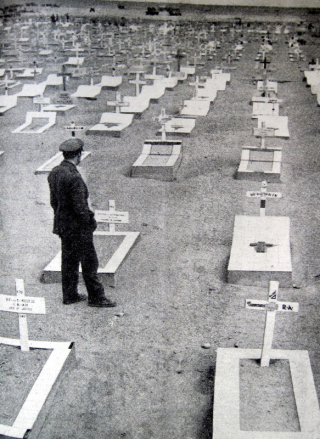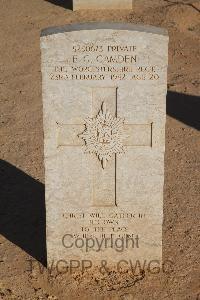 Historical context
The battles between the Eight Army and the Axis forces ebbed and flowed along the Libyan and Egyptian coast plain during 1940-42. Tobruk was cut off and besieged by the Axis from late April 1941 until the Eight Army relieved it in early December 1941. Another Axis campaign in 1942 led to the fall of Tobruk in June 1942.