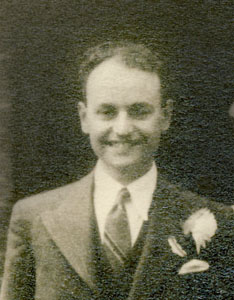 Gunner John Stephen Styles, 76th Anti-Tank Regt, Royal Artillery (No 1609111) was the husband of Illot Betty, nee Wasley, whom he had married in 1940. John Styles' military record states that his wife lived in Aldington at the time of his death.  He died, aged 32, on 28th October 1942, and he is buried at the El Alamein War Cemetery in grave no. III.H.12. He was awarded the 1939-45 War Medal and 1939-45 Star.
John Styles was the son of Stephen Styles and Anne, nee Lardner. At the 1911 census, Stephen and Anne and 6-month-old John lived in Manor Road, Wickhamford, with Stephen working in market gardening. Stephen died in the influenza epidemic in 1918 but Annie lived until 1963. They had one other child, Frank, who was born in 1912 (his mother's maiden name was recorded as 'Larner' on the birth registration index).  In 1939, he was a lorry driver, living with his mother and elder brother, Frank,  at 19 Council Cottages (now 53 Pitchers Hill).
Historical context
With the Second Battle of El Alamein, Gen Montgomery started the last and decisive British campaign against Axis forces in Egypt. On the night of the 23rd October a massive bombardment preceded the advance of first infantry and then armour through the German and Italian lines in the centre. Progress was at first slow and the battle became a straight slogging match. By the 4th November, the Second Battle of El Alamein had been won by Eighth Army. Rommel's losses in men and material were so great he withdrew, first to Fuka and then Mersa Matruh.