Sandford Family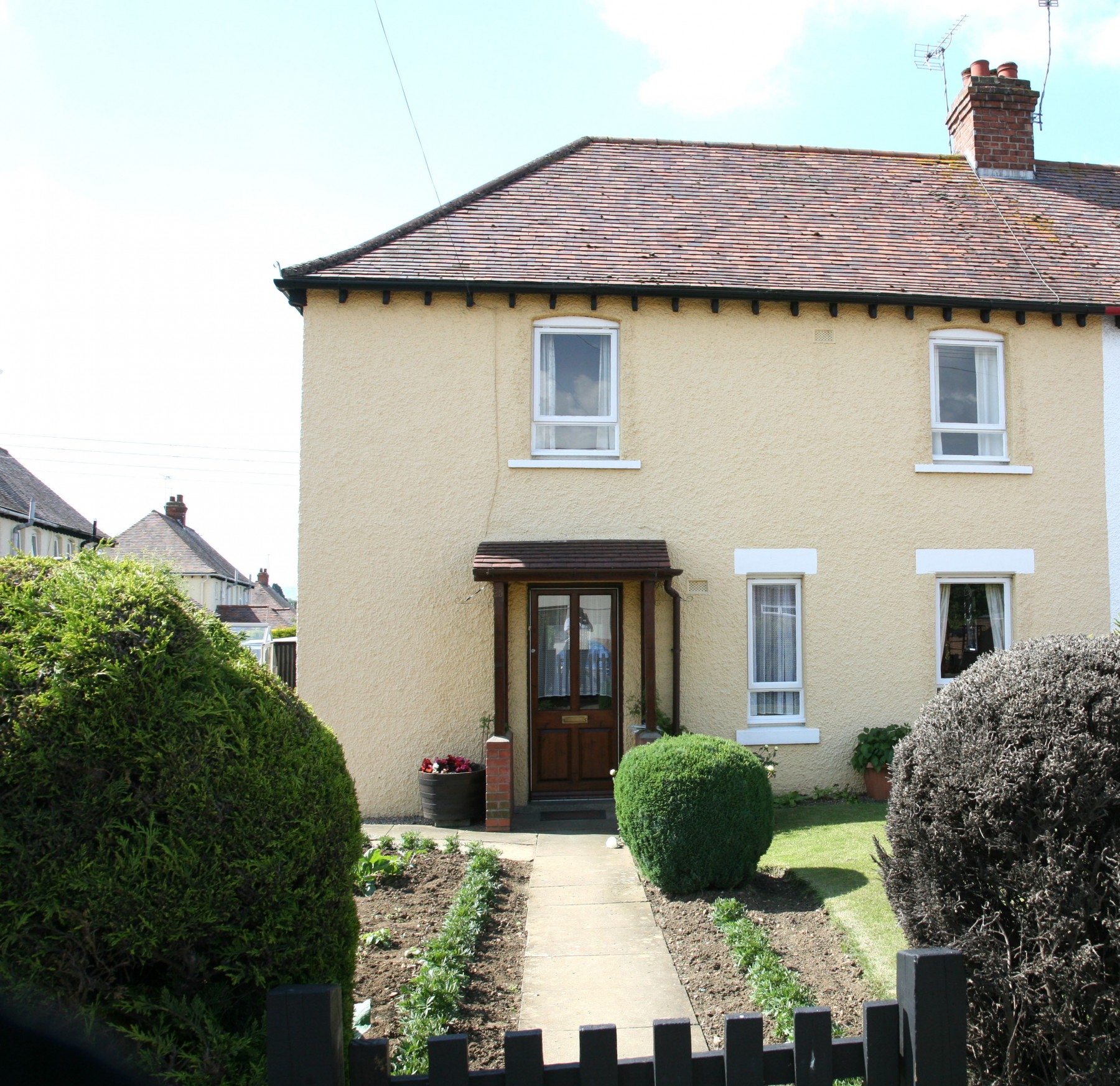 The first occupants of 11 Synehurst were widower, William Sandford, and his nine children.  William Sandford remained living there until at least the 1950s.
William Thomas Sandford (1879-1961) was born at Dorsington, Gloucestershire, on 29th December 1879, the eldest of seven children of Thomas and Ann Sandford.  At the time of the 1901 census he was lodging with widow, Eliza Knight, at Sandford Villa, Badsey Fields Lane (it is thought to have been just a coincidence that he was living in a house with the same name as himself).  Later that year William married Badsey-born, Alice Knight.
William and Alice had 11 children all born at Badsey, two of whom died in infancy:  William Douglas (1901-1901), Francis Henry (1903-1982), Kathleen May (1904-1972), Evelyn Grace (1905-1988), Annie Louisa (1907-1991), Alice Daisy (1908-1975), William Charles (1910-1982), Douglas Laurence (1911-1987), Lavinia Dorothy (1914-1994), George (1916-1916), Irene Georgina (1917-2005).  The family lived then at the Old Bakehouse on Brewers Lane.  When in her 70s, Lavinia Dorothy (known as Dorothy) wrote about her childhood there.
In October 1918, tragedy hit the family when Alice died of the Spanish flu in October 1918, aged 35, leaving William with nine children aged between one and fifteen.  Fortunately, the children's maternal grandmother, Dinah Knight, lived just a short distance away on Badsey Fields Lane and was able to help care for the children.  
In 1920, William and his nine surviving children were able to move into one of the new Council houses.
Gradually the children left home.  Kathleen married in 1926, Francis married in 1930, Evelyn married in 1933, Alice married in 1934, Dorothy married in 1936 and Irene married in 1938.
At the time of the 1939 register, the household comprised just William and his daughter, Annie (who married the following year) and probably Annie's son who had been born in 1933. 
William's daughter, Dorothy, who had married John Flanagan in 1936 and lived in Birmingham, returned to Badsey at the start of the war with her young son, Michael, who attended Badsey School for several years.  A second son, Christopher, was born at 11 Synehurst in 1941.  The Flanagans remained there for the duration of the war.  On returning to Birmingham after the war had ended, Chris Flanagan had happy memories of visits to Badsey to see his grandfather, as described in his article about The Badsey Pike.
It is not known for how long William remained living at 11 Synehurst.  He was living at 2 Heathfield Road, Norton, Evesham, at the time of his death in August 1961 and was buried at Badsey.