Howells Family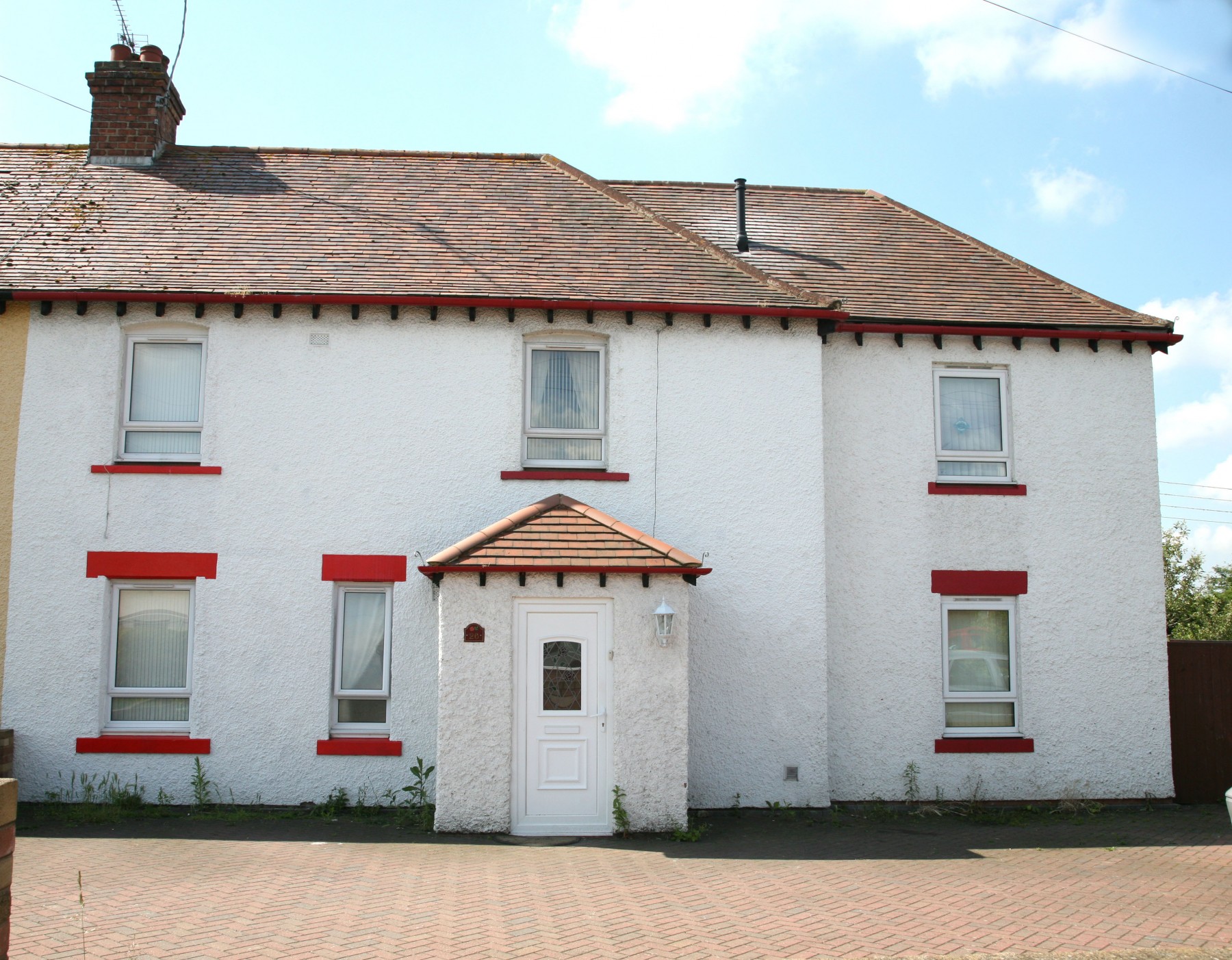 John and Ada Howells and their two children were the first occupants of No 12, but their stay was fairly short.
John Howells was born at Aldington on 15th August 1891, the fifth of six children of John and Sarah Howells.  He attended Badsey School.
John Howells (1891-1980) married Ada Causer in 1915 in the Staffordshire district.  Their first-born child, Marjorie Ada (1916-1991) was born at The Leys, Badsey, in June 1916.  It was at this time that John was applying to the Military Tribunal for exemption from service, claiming that he worked 8 acres of market garden ground with his 60-year-old father.  On two occasions he was granted temporary exemption but, on the third occasion he was told he had to enlist at the beginning of 1917.  Whilst John was away on active service, it appears that Ada returned to her home, as a second child, William John, was born in November 1917.
The Howells family returned to Badsey after the war had ended; a third child, Cecil George (1920-1940) was born there at the beginning of 1920.  Later that year, they were able to move into the new Council House, No 12.  Two more sons were born in Badsey, Ronald (1921) and Albert Leslie (1923-1989).  Albert was born in October 1923 and baptised in St James' Church on 16th December but, soon afterwards, John and Ada and family left Badsey and moved to Repton, Derbyshire.
Hopkins/Gould Families
The 1924 Electoral Roll for Badsey gives the new occupants as Charles and Harriett Hopkins.
Charles Hopkins (1861-1937) was born at Condicote, Gloucestershire, the youngest of four children of George Hopkins, an agricultural labourer, and his wife, Priscilla (née Shepherd).  He married Harriet Cook (c1851-1926) at Peopleton in 1882.  They had five children:  Anne (1882-1933), Francis Edward (1884-1933), Fanny (1885-1903), Amy Jane (1890-1947) and a fifth child who died young.  Charles' work on farms meant that they moved around quite a lot but, in 1897, they moved to Badsey, the two youngest children enrolling at Badsey School.  Charles and Harriet were to remain in Badsey for the rest of their lives.  Charles was a carter at Claybrook; they were still at Claybrook in 1911, but Charles was by now a market gardener.  
Charles and Harriet may well have applied for a new Council House in the initial round of applications in 1920 but, not having a young family, they were probably lower down the ranking.  However, by 1924, they were able to move into No 12.  Two of their children moved with them:  Francis and Amy Jane (Anne had married in 1910 and Fanny had died in 1903).
In the mid 1920s, two of Amy's nieces came to stay at 12 Synehurst and attended Badsey School for some months.  They were Muriel and Evelyn Simons, the daughters of her sister, Anne.  Amy, who was now Mrs Gould, was named as the guardian in the school register.
Harriet Hopkins died at 12 Synehurst in November 1926 and Francis, her son, in April 1933; probate of his will was granted to his father, Charles.  Charles died in 1937 at 12 Synehurst.
Amy Jane Gould remained at 12 Synehurst for the rest of her life.  At the time of the 1911 census, she had been working in service in London.  Soon after this she married a Mr Gould, though no marriage record has been found.  Amy gave birth to a son, Edward Charles Gould, on 14th May 1912 at Badsey.   They lived with Amy's parents, firstly at Claybrook, and then at Synehurst.
In the 1930s, Amy's granddaughter, Mary Rosetta Elizabeth O'Brien, came to live at No 12 and attended Badsey Council School.  Her parents were assumed to be Edward Gould and a Miss O'Brien; she was sometimes referred to as Mary Gould.  
At the time of the 1939 register, Amy Gould was head of the household at No 12 which comprised a lodger (William Jones), Mary O'Brien , and Vera Eckles and her three children.  Vera was the daughter of Amy's near neighbours, George and Amelia Crane at No 9.  They had evacuated from their home in London at the start of the war.  With the Crane home being fairly full, it seems that Amy offered rooms in her home.  Vera gave birth to two more children whilst living in Badsey, in 1940 and 1944; presumably they were both born at No 12.  The children all attended Badsey School, but went back and forth to London, only finally returning to Acton after the war had ended.  Vera Eckles died in 2003 in Surrey, aged 93; her ashes were buried at Badsey the following year.
Amy Gould died suddenly on 23rd January 1947, aged 56.  Her granddaughter, Mary Rosetta Elizabeth, remained living at 12 Synehurst until her marriage in 1951.