Morris Family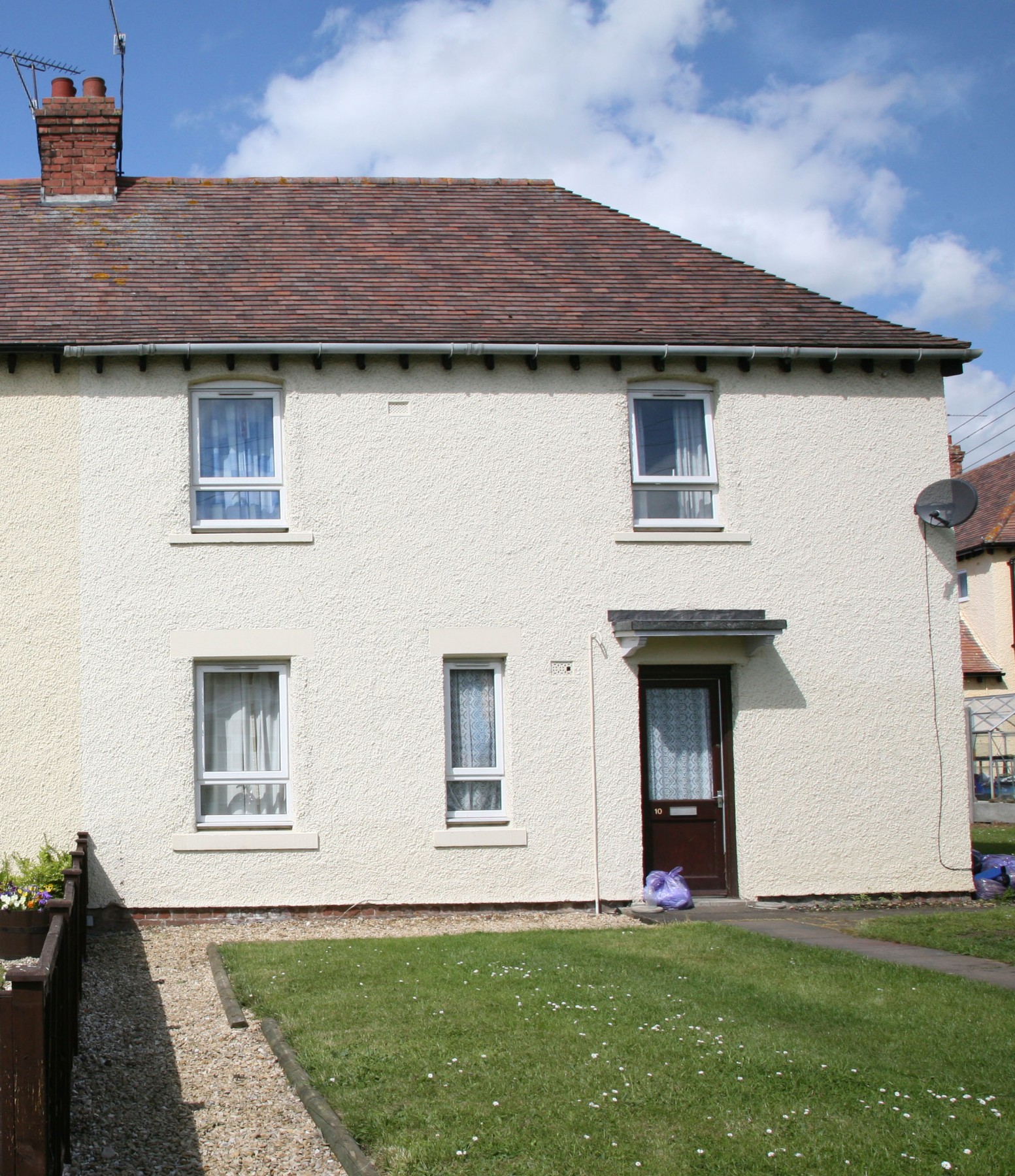 The first occupants were Charles Morris, his wife, Mildred, and daughter, Evelyn Ruth (1909), who lived there until about 1931. 
Charles Morris (1880-1956) was originally from Lyonshall, Herefordshire, born in July 1880, the eldest of five children of William Morris, an agricultural labourer, and his third wife, Jane (née Bowen).  Charles married Mildred Geden (1875-1950) at Twyning, Gloucestershire, in 1907, and they had a daughter, Eveline Ruth, born on 19th May 1909 at Worleston, Cheshire.
Mildred's father and step-mother and some of her siblings had moved to Badsey in the 1880s.  It's not known where the Morris family were living during Eveline's early childhood but, by September 1919 they were living in Badsey when Eveline enrolled at Badsey Council School; they were then living on Bretforton Road with Mildred's relatives.  The following year they were able to move into one of the new Council Houses.  Charles Morris is listed in Smith's Almanack until 1931, which is the year in which they moved to Burley, Hampshire.  They later moved back to the Vale of Evesham where Eveline was living with her husband, Douglas Knight, at South Littleton.  All three are buried in Badsey churchyard:  Charles in one grave and Mildred and Eveline in another.
Allard/Perkins Families
After the Morris family, the next occupants were George and Sarah Ann Allard and their two daughters.
George Allard (1881-1949) was born at Pebworth, the eldest of three children of Thomas and Charlotte Allard.  He married Sarah Ann Halford (1884-1957) in 1906 and settled in Badsey where two daughters were born:  Marjorie (1907-1989) and Janice (1921-2018).  They moved from High Street, Badsey, to 10 Synehurst in about 1931 or 1932.
At the time of the 1939 register, George and Sarah lived at No 10, just with Janice as Marjorie was living at Haven Court, Aldington, working as a servant.  In June 1941, Janice married Samuel Gresty, a soldier from Cheshire who had arrived in Badsey the previous year having been evacuated from Dunkirk.  Janice remained living with her parents at 10 Synehurst whilst Samuel was serving with HM Forces.  The first of their six children, David George Gresty (1942-1994), was born there.  The Grestys remained at Synehurst until a new Council home became available on Horsebridge Avenue in 1947.  Samuel died in 2003 and Janice in 2018; they are both buried in Badsey churchyard.
George died at Synehurst at the end of 1949 and was buried in Badsey churchyard on 3rd January 1950.
At the age of almost 50, Marjorie married Leonard Wheatcroft Perkins at Badsey on 24th October 1957.  It was a quiet wedding, as both Marjorie's mother and Leonard's mother were in hospital.  Six weeks later, Sarah Ann Allard died at Ronkswood Hospital, Worcester, on 6th December 1957; a report of her funeral appeared in The Evesham Standard.
It is not known how long Marjorie and Leonard remained living at 10 Synehurst.  Leonard died in 1976 and, when Marjorie died in March 1989, her address was given as 2 Silk Mills, Badsey.
Memorials to George and Sarah Allard and their daughter, Marjorie Perkins and grandson, David Gresty , and to Janice and Samuel Gresty, may be seen in Badsey churchyard.