Jelfs Family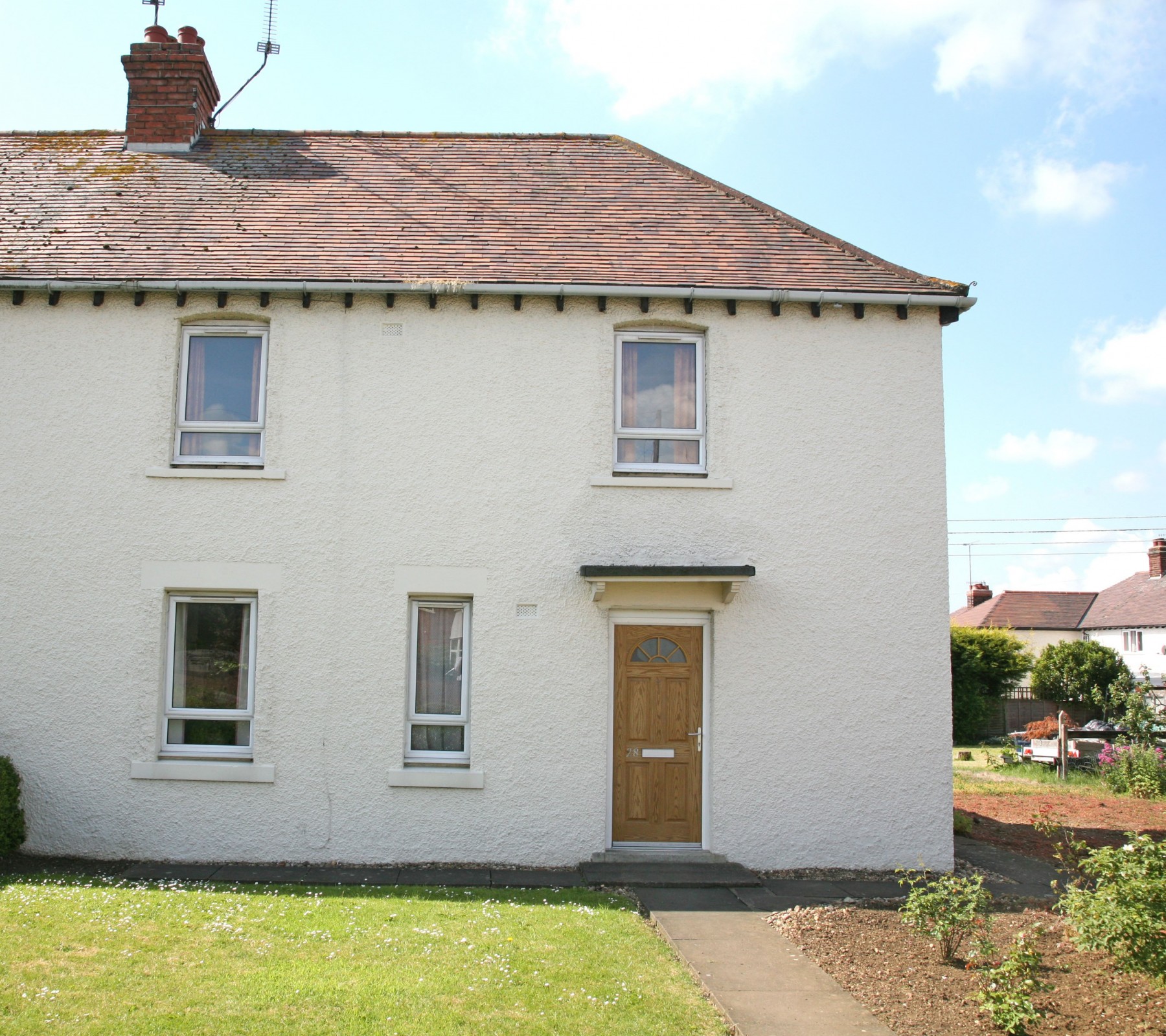 The first occupants were Frank and Winifred Jelfs.  Frank lived to the grand old age of 103, and is thought to have remained there for the rest of his days.
Thomas Francis Jelfs (1895-1998), known as Frank or "Lopup", was born at Badsey, the eldest of five children of Oliver Jelfs and his wife, Fanny Caroline Moore (née Boswell).  The Jelfs family lived at Orchard Way, High Street.  Frank was aged 11 when his father died in 1906.  At the time of the 1911 census, Frank was working as a gardener's labourer for a market gardener, still living at home with his widowed mother.
During the First World War, Frank tried to join up with his friends, fellow choir-boys, Cecil Jeffries and Fred Barnard.  Whilst Cecil and Fred were passed as fit, Frank failed the medical (note, he outlived them all!).  Thus, instead of engaging in military service, Frank continued market gardening, working for Charles Binyon.
On 30th November 1918, Frank married Winifred May Wilkins at Badsey.  Frank and Winifred moved into No 14 Synehurst early in 1921 as soon as it was built.  They had three daughters born at Synehurst – Eunice Rhoda Frances (1921-2008), Olive Eileen (1924) and Christine Winifred (1934) – plus an unnamed baby who died at birth.
At the time of the 1939 register, Frank was described as a "Buyer of Fruit & Vegetables, Supervisor of 5 acres of land, Fertiliser Salesman".  The household at No 14 comprised himself and three daughters.
Winifred died in 1957.  Two years later, Frank's daughter, Eunice, married George James Oakey at Badsey on 22nd August 1959.  The newly-married couple remained living at Synehurst (now renumbered as No 28).  Eunice was tragically widowed just 14 months after her marriage; a brief announcement of George's death appeared in the parish magazine of November 1960.
An article in a horticultural supplement to The Evesham Journal of 1983 concerned Frank, Badsey's oldest inhabitant and a lifetime grower.
In January 1995, Frank celebrated his 100th birthday; an article appeared in The Evesham Admag.  Evesham & Pershore Housing Association chiefs who called in to congratulate him were told that he had never owed a penny in rent.  Two of his daughters were living with him in 1995, thought to be Eunice Oakey, a widow, and Christine.
Frank died in December 1998, aged 103.  Eunice died in 2008 and may possibly have still been living at Synehurst at the time of her death.