Perkins Family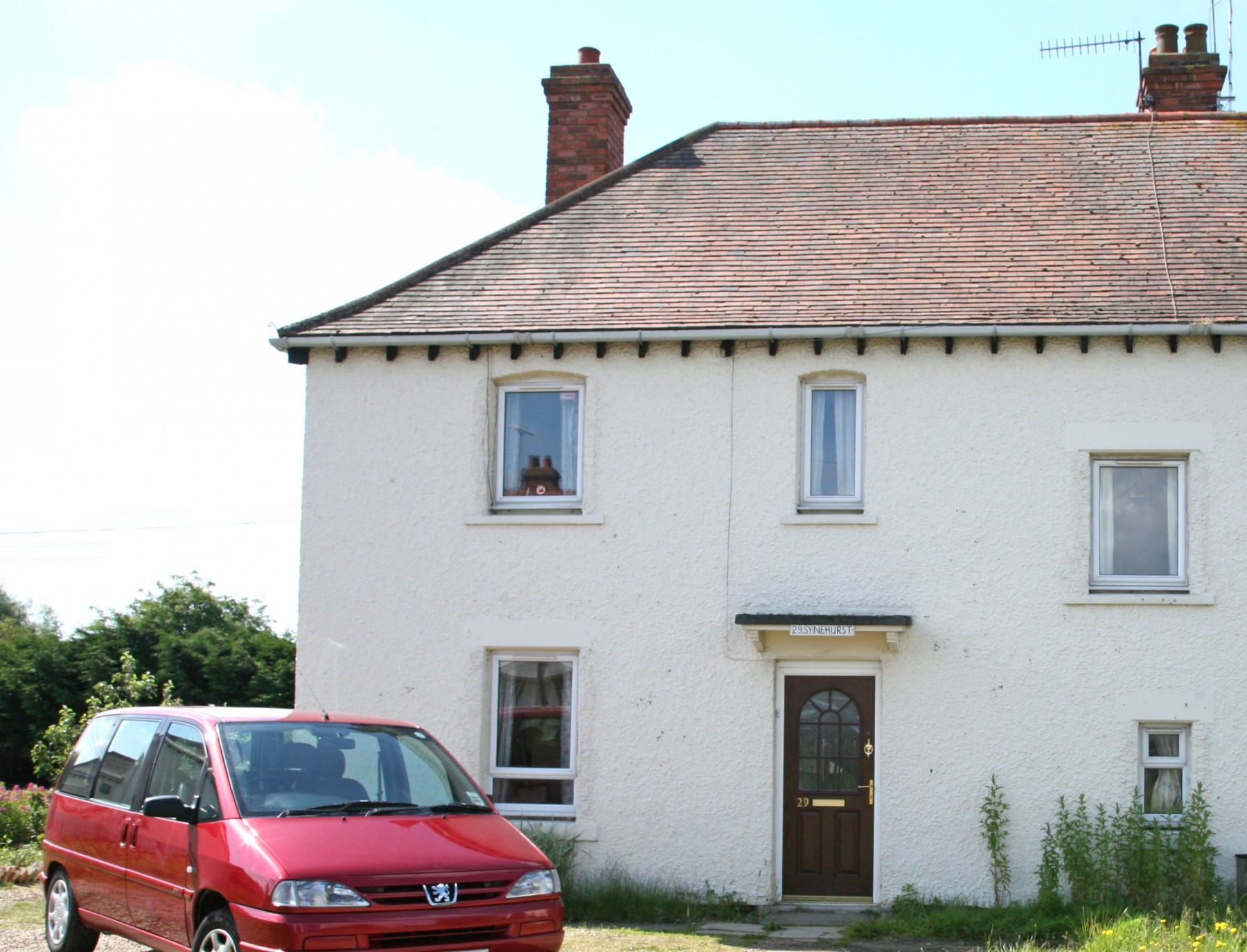 The first people to move into 15 Synehurst were Thomas (known as Tom) and Ellen Perkins and their four children.  The Perkins' association with the house lasted for over 40 years until Ellen's death in 1962.
Tom Perkins (1880-1948) was born at Badsey, the eighth of nine children of Frederick and Elizabeth Perkins; he was the youngest of the five children that survived to adulthood.  Tom married Ellen Elizabeth Chamberlain in 1902.  They lived on Old Post Office Lane, Badsey, where three sons and a daughter were born:  Frederick Thomas (1903-1976), Francis Charles (1904-1993), George Ernest (1908-1972) and Constance Lilian May (1912-1975).  Tom worked as a carter for Horace Wheatley, the butcher.  A description of Tom appears in Ted Wheatley's memories of Badsey life.
In 1920, Tom and Ellen moved to 15 Synehurst with their four children.  Tom's eldest brother, James, and family, were also able to move into one of the new Council houses when they took possession of No 5.  On Christmas Day 1924, a fifth child arrived for Tom and Ellen:  Horace David (1924-2006).  By the time of the 1939 register, only Horace was still at home; they also had a lodger named Lee Bennett.  Frederick, Francis and George had all married in 1931 and Constance in 1933. 
Tom died at 15 Synehurst in January 1948.  His obituary and details of his funeral appeared in The Evesham Standard.  Ellen remained living there until her death in September 1962; a brief report of her death appeared in the parish magazine of October 1962.