Keen Family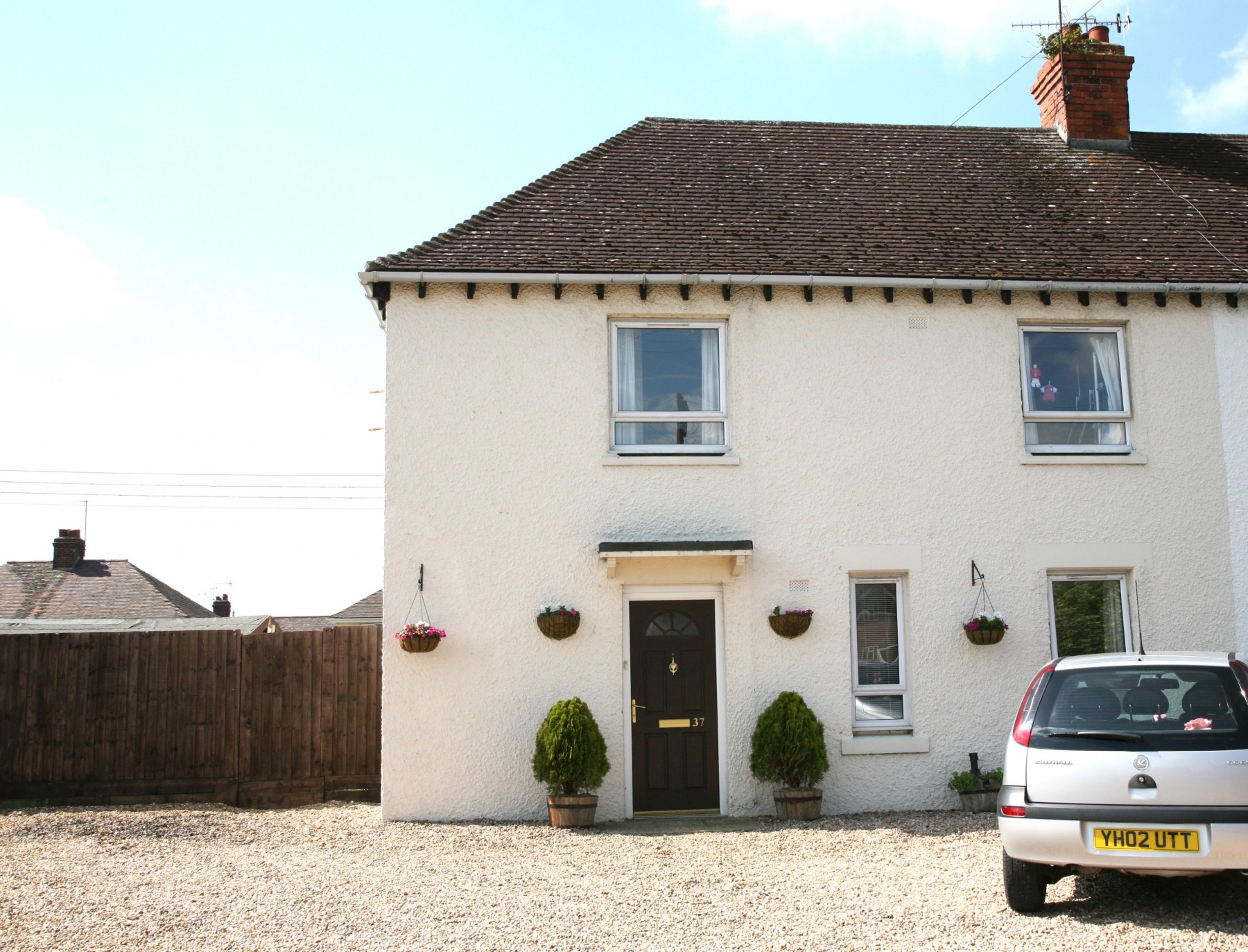 The first occupants of No 23 Synehurst were Thomas and Rose Keen and their baby daughter, Audrey.
Thomas Charles Keen (1895-1984) was born at Badsey on 6th August 1895, the youngest of ten children of John Keen, a market gardener, and his wife, Eliza (née Clevely).  In 1901 he was living with his family at The Green (Brewers Lane).  He was described as a "gardener's son working on the market gardens" in the 1911 census.
Thomas married Rose Annie Sparrow in 1919.  A daughter, Audrey Doris (1920), was born on 21st May 1920, shortly before they moved into their new council home.  Evelyn (1922-1975) was born on 10th July 1922.
In about early 1923, they moved down the road to No 2 Synehurst, where a further daughter was born and where they remained for the rest of their lives.  
Knight Family
The next occupants were Thomas and Mary Knight and their 12-year-old daughter, Miriel.  Thomas Henry Knight (1878-1969) came from an old Badsey family, the Knights having lived in Aldington or Badsey since the end of the 17th century.  It was Thomas' 5xGreat-Grandfather, Joseph Knight, who had first settled in Badsey.
Thomas Knight was born at Badsey on 9th December 1878, the fifth of six children of William Knight and his wife, Eliza (née Crane).  He was named after the Vicar, the Reverend Thomas Hunt, and was known as Tommy, or by his nickname, "Diddymus".  He married Mary Ellen Davies at Badsey in 1907.  They had one daughter, Miriel Joan (1910-1998), who was delivered by midwife, Eliza Stanley.  In their early married life they lived on High Street, Badsey, where Tommy ran The Stores; he advertised in the parish magazine on a number of occasions.
In 1923 the Knights moved into the council house vacated by the Keens; they remained in this house until the end of their lives.  Tommy was very involved with the local community, particularly the church and football.  He was the church organist for a time and often organised entertainments.  He is mentioned in Charles Binyon's diary of January 1918.  In a catalogue relating to the sale of the Wickhamford estate in 1930, T H Knight is listed as being one of the tenants.  The National Farm Survey of 1941 records that Thomas Henry Knight of 23 Synehurst, Badsey, occupied land at Wickhamford.
The Knights' only daughter, Miriel, married Frank William Warren at Badsey on 15th April 1936.  At the time of the 1939 register, it was just Thomas and Mary living at 23 Synehurst.
Mary Ellen died at the Royal Infirmary, Worcester on 27th December 1965, aged 80; probate of her will was granted to her widowed husband.  A report of her death appeared in the parish magazine of February 1966.  Tommy Knight died at Synehurst on 22nd March 1969, aged 90; his will was proved at Oxford.  An obituary appeared in the parish magazine of May 1969.  Tommy and Mary were both buried at Badsey in the same plot but there is no gravestone to mark their resting-place.