Taylor Family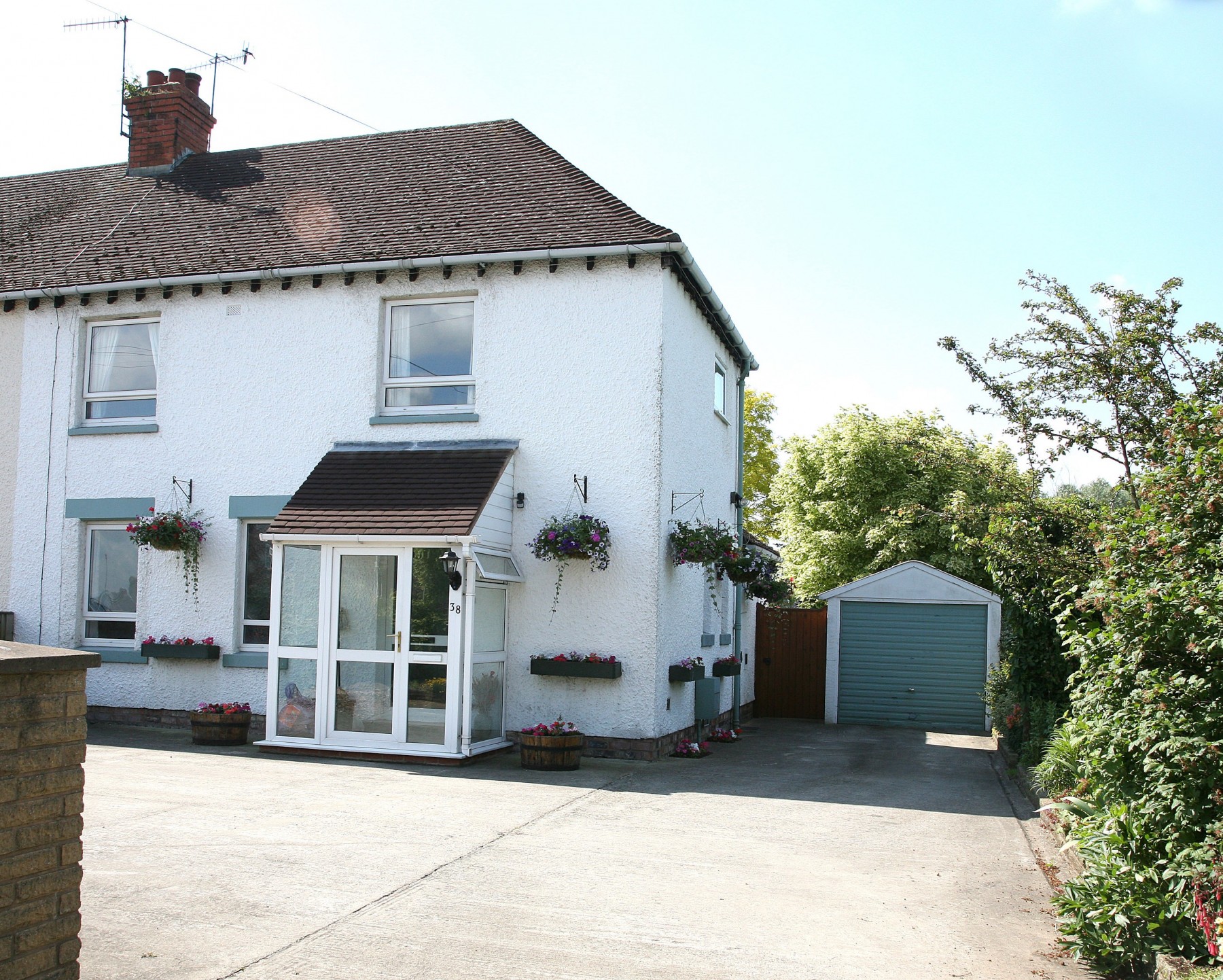 The first occupants of No 24 Synehurst were Arthur and Winifred Taylor and their one-year-old daughter, Muriel.  The Taylors' association with the house lasted until 1983.
Arthur John Taylor (1892-1962) was born at Badsey on 7th June 1892, the youngest of 11 children of Thomas Taylor and his wife, Ann (née Hartwell).  He grew up at Fair View, Brewers Lane and attended Badsey School from 1895-1905.  Arthur worked all his life as a market gardener, for many years employed by Charles Binyon who refers to him as AJT in his diaries.  He was also a keen bell-ringer in his spare time.
Arthur married Winifred Jane Fletcher in the Evesham area on 6th July 1918.  They had one daughter, Winifred Muriel Lucy (1919-2007), known as Muriel, who was born in September 1919.  At the end of the following year they were able to move into the new Council home at Synehurst.
At the time of the 1939 register, the occupants of No 38 were listed as Arthur, working on his own account as a market gardener, his wife, Winifred, and their daughter, Muriel, who was described as a land worker assisting her father.   Arthur had taken over the land that his employer, Mr Binyon, had worked.  This land was subsequently left to him in Binyon's will, though as Arthur Taylor pre-deceased Charles Binyon by five months, it was left to his widow.  During the Second World War, Arthur also worked as a Special Constable.
In October 1946, the Taylors' only child, Muriel, married a Cornishman, Francis Glanville Williams (known as Glan) at Badsey.  Glan Williams had first come to Badsey in June 1940 as a survivor of Dunkirk which was when he met Muriel.  Glan spent most of the rest of the war in North Africa.  He was demobbed in July 1946 and returned to Badsey to marry Muriel.

In The Tewkesbury Register of 7th February 1958, Arthur Taylor placed an advert to let his 6 acres of market garden land at Badsey, partly planted with asparagus, onions, rhubarb, etc, with greenhouse and shed, either with or without a 6 hp Howard Gem Rotor.
Arthur died at 38 Synehurst on 5th September 1962, aged 70.  His widow, Winifred, remained at No 38 for nearly another 20 years.  At some stage, the Taylors had bought their council home and the house was sold in 1983, when Winifred went to live with her daughter, Muriel, at Green Leys.  Winifred died at Green Leys on 30th September 1985.
Muriel and Glan Williams had no children.  A house clearance of Green Leys in 2010 following the death of Glan, who had survived his wife by nearly three years, resulted in a framed photograph of Arthur Taylor in his Special Constable uniform and his Special Constable medal and cap badge being donated to The Badsey Society.