Malins Family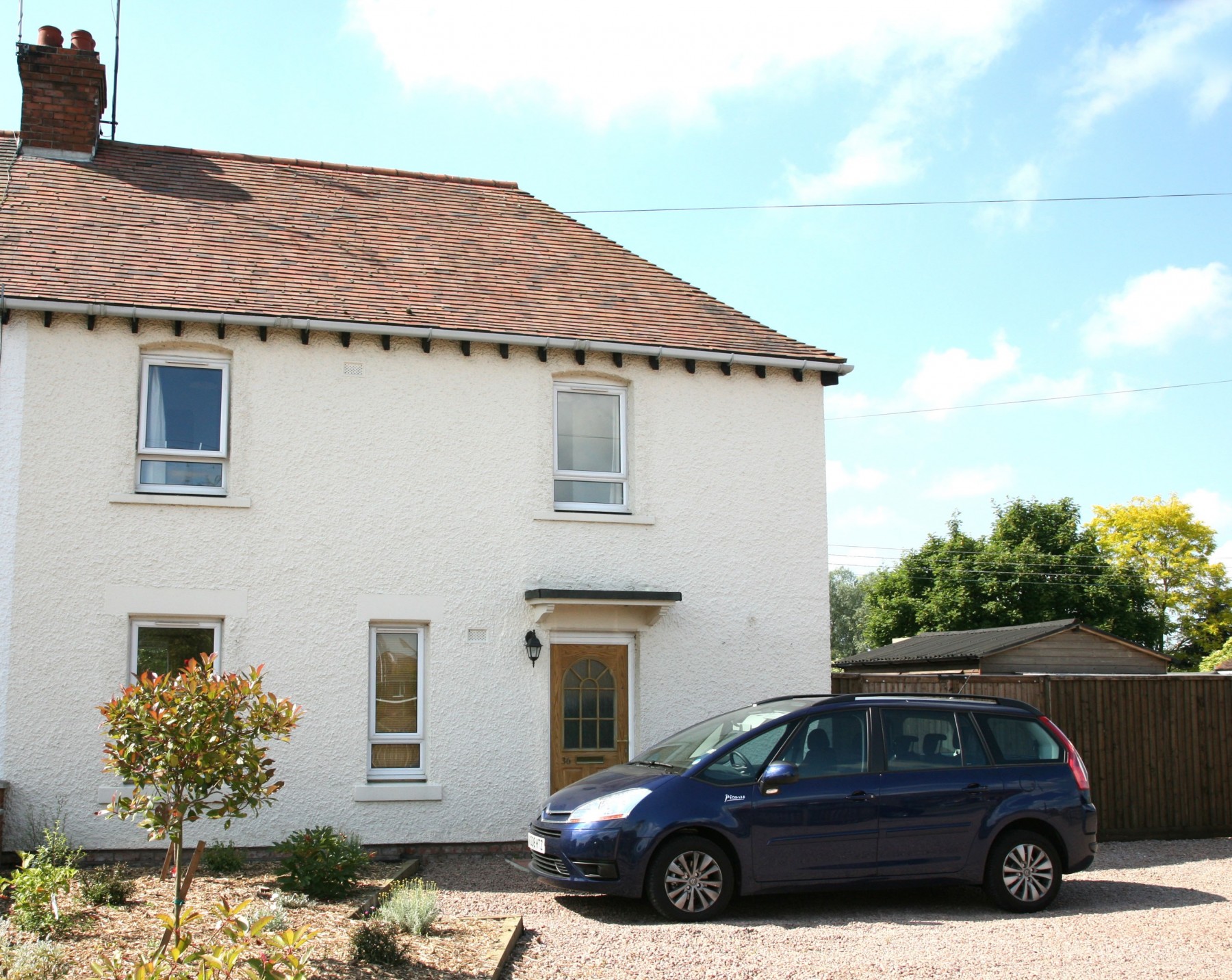 The first occupants of No 22 Synehurst were George and Florence Malins and their two young sons.  The Malins' association with the house lasted until 1996 with the death of their youngest son.
George David Malins (1892-1969) was born at Bishampton on 3rd April 1892, the second of four children and William and Susan Malins.  By the time of the 1911 census, George was living and working in Badsey.  He was a butcher's assistant for Alfred George Kerr, a butcher and market gardener.  He does not appear to be related to the families by the name of Malin that already lived in the village.
Soon after the start of the Great War, George enlisted at Worcester with the Hampshire Regiment; he was then living at Redditch.  He married Aldington-born Florence Irene Haines on 19th August 1915 in the Aston district and left for France the next month.  Their first son, Gordon William (1916-1996) was born in the Stockport district the following year.
After the war was over, George and Florence settled in Badsey.  A second son, James Douglas (1920-1934) known as Douglas, was born on 11th June 1920.  A few months after this, the Malins were able to move into the new Council house.  Three more children were born whilst living at 22 Synehurst:  Leslie Haines (1923-1996), Joyce Margaret (1925-2007) and Irene Mary (1927-2009) known as Rene.
In 1933, eight-year-old Leslie Malins wrote a letter about life in a market gardening community whilst a pupil at Badsey Council School.  The following year, in June 1934, just five days short of his 14th birthday, Douglas Malins, who was still a pupil at Badsey Council School, died.  Many years after his death, he was commemorated on the same headstone in Badsey churchyard as his sister, Rene, and her husband.
At the time of the 1939 register, the household comprised George and Florence, their three youngest children, 12-year-old Ronald Baylis who was probably an evacuee, and one other person.  Gordon, the eldest son, had left home, working for Gordon Russell Ltd firstly in Broadway and then in London, before joining the forces on the outbreak of war; he married Constance Winifred Statham in Esher, Surrey, in 1941. 
Joyce married Maurice Hay at Badsey on 28th September 1946.  The newspaper report ended by saying that the bride's bouquet was placed on her brother's grave; this was her older brother, Douglas, who had died in 1934.  Rene married Lionel George Guise in 1949.
George David Malins died at Synehurst in May 1969 aged 77.  Irene Malins died there in May 1988 aged 93. They are buried in Badsey churchyard.  Their youngest son, Leslie Haines Malins, remained there until his death in June 1996 aged 72.