Padfield Family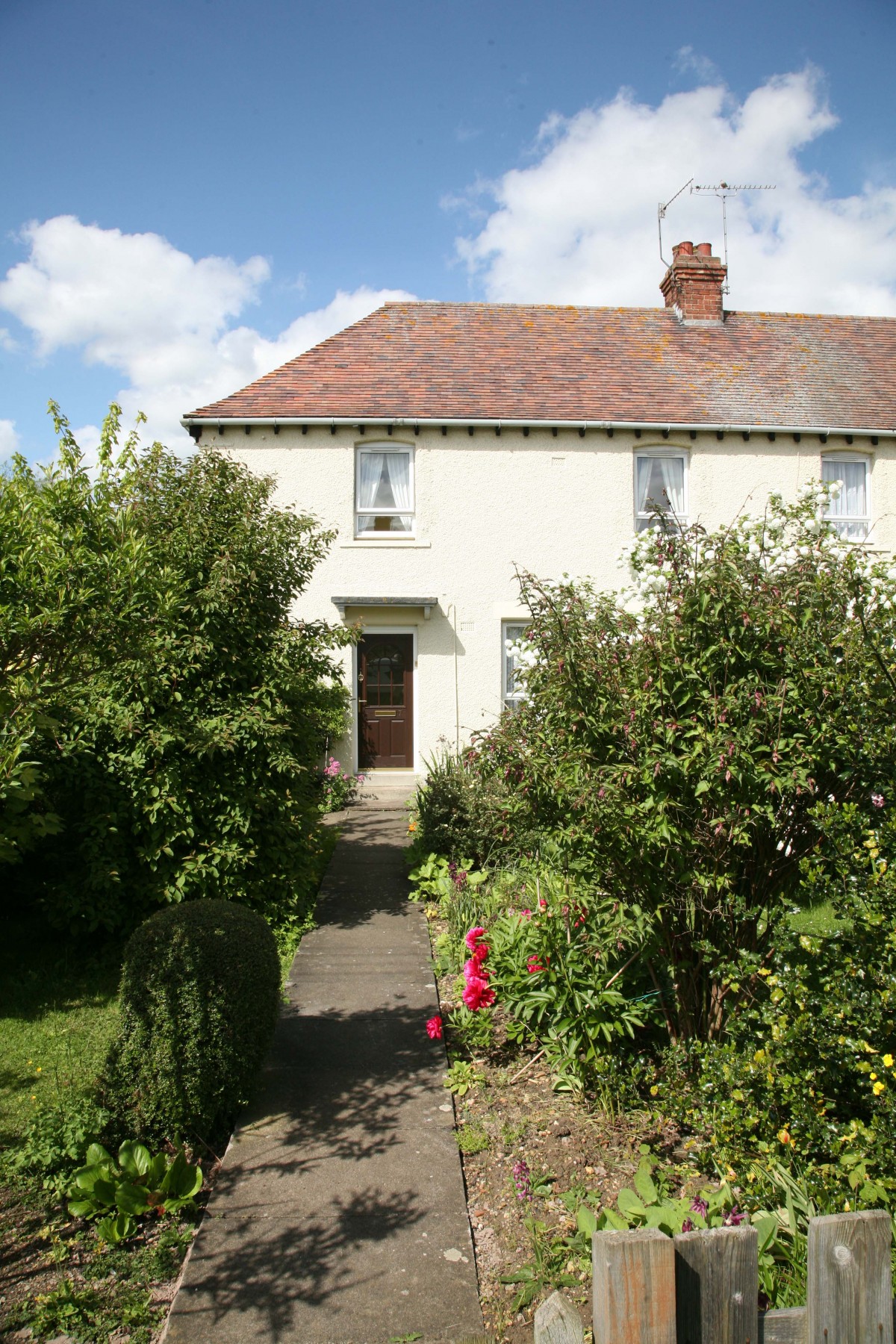 According to Smith's Household Almanack, the first occupants were Henry and Jessie Padfield and his family.
Henry Padfield (1897-1972) was born at Portsmouth, Hampshire, in January 1897, the eldest of six children of Andrew and Mary Jane Padfield.  His name at birth was registered as Henry Clement but his marriage and death were registered as Henry Clarence.  During the First World War he served with the Hampshire Regiment; his army records give his name as Henry Clement.
Henry married a Badsey girl, Jessie May Crane, at Badsey on 9th September 1919.  Their first child, Wilfred Andrew, was born in 1921, when they lived at No 7 but, by the time of the births of their other five children, they had moved to Old Post Office Lane.
 
Keen Family
The new occupants, who moved there in about 1923, were John and Elsie Keen and their baby daughter.
John Edward Keen (1892-1964), known as Jack, was born at Badsey, the eighth of ten children of John Keen, a market gardener, and his wife, Eliza (née Clevely).  In 1901 and 1911 he was living with his family at The Green (Brewers Lane).  He was described as a "gardener's son working on the market gardens" in the 1911 census.
Jack married Elsie Mary L Penson in 1920 in the Evesham area.  A daughter, Elizabeth Mary, was born at Badsey in 12th March 1922.  It was probably during Elizabeth's first year that the Keens were able to move into No 7 Synehurst.  His younger brothers, Alfred and Thomas, were already living in the new Council Houses, Alfred at No 13 and Thomas firstly at No 23 and then at No 2.
A second daughter, Patricia Emily (1928), was born in August 1928.  Jack was widowed in 1934, leaving him with two young daughters to bring up.  On 18th December 1937, Jack married Norah Esther Tyler Hartwell, who was the mother of a young son, Deryck Angus Hartwell.  Jack and Norah then had a daughter in 1939.  At the time of the 1939 register, the household comprised Jack and Norah, the new baby, Norah's son, and Jack's second daughter, Pat, plus a 12-year-old boy who may have been an evacuee.
Jack Keen advertised on a number of occasions in The Tewkesbury Register:  in March 1945 for a strong youth or man for market gardening, horse and dray work, and again the following year.  And, with his children grown, he advertised for sale a dropside cot and a chestnut pony suitable for a child.
Norah died in Evesham Hospital in 1951 after a long illness.  A report of her death appeared in The Evesham Standard.  Jack remained living at 7 Synehurst where he died in May 1964.  A brief report of his death appeared in the parish magazine of June 1964.