Knight Family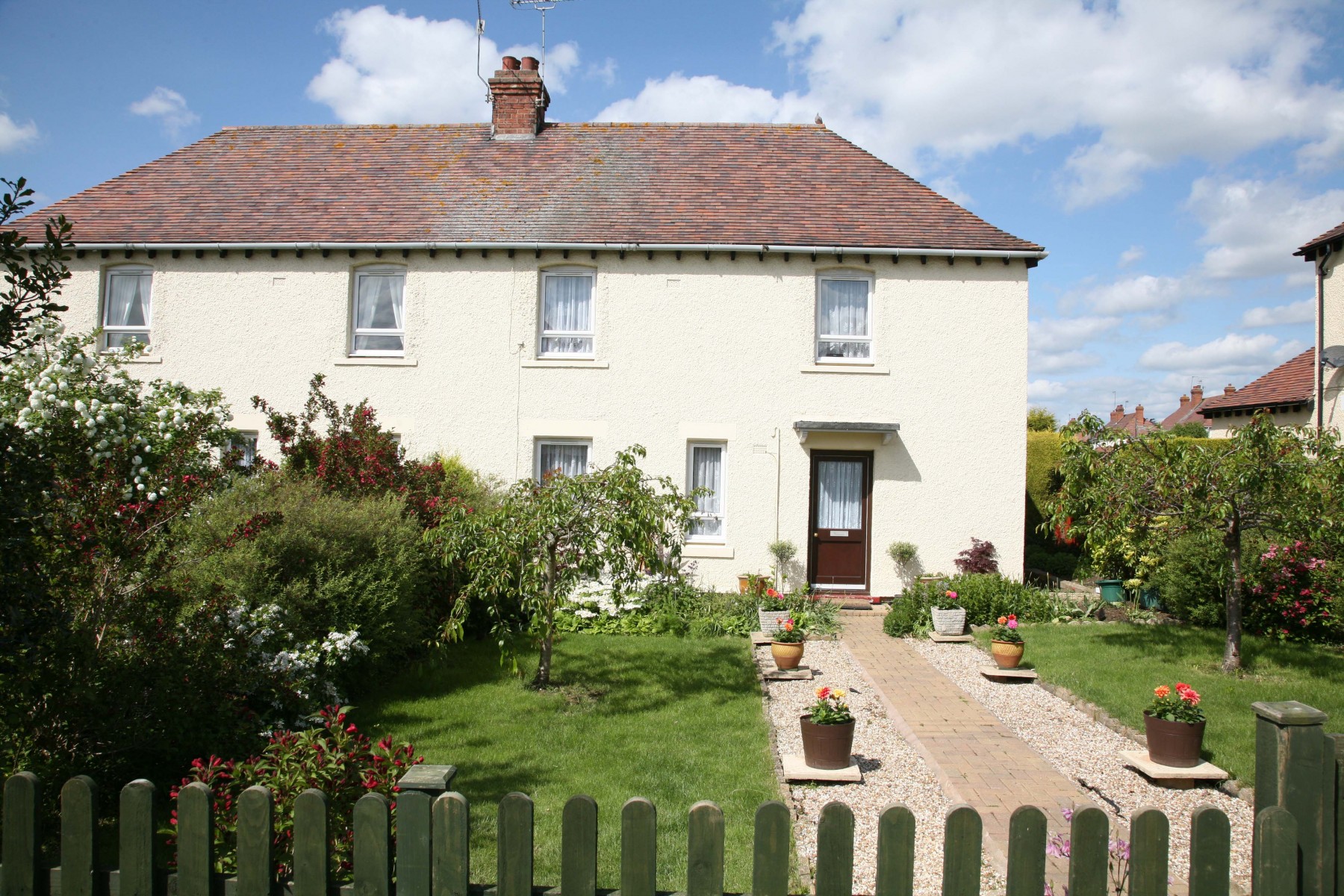 The first occupants were William and Lucy Knight, and their family of ten children.  Members of the Knight family remained living there until the early 1960s. 
William George Hartwell Knight (1879-1945) was born at Badsey, the eldest of five children of widow Dinah Knight (née Malin) by her partner, George Hartwell; he was sometimes known as "Shiner".  
William married Lucy Brotherton from Evesham in 1901.  They had six sons and four daughters, all born at Badsey:  Violet Helen (1902-1947), Thomas George (1904-1976), William Henry (1906-1968), Albert Charles (1907-1958), Alice Mary (1909-1909), Emily Mary (1910-2001), Gwendoline Mary (1912-1994), James (1915-1961), Walter Ernest (1917-1962) and Lawrence David (1922-1981).  In 1911, they were living on Old Post Office Lane, Badsey.
The Knights, with their large family of children, moved into 8 Synehurst in 1920.  William was a Market Gardener.  A newspaper report of May 1930 gave details of Thomas Knight, the eldest son, being knocked off his bike.  At the time of the 1939 register, four of their children were still at home:  Thomas, Albert, James and Walter.  Also living there was Phyllis Ballard who, the following year, married their youngest son, Lawrence.  For a short time during the Second World War, the Knights' eldest daughter, Violet, returned to live in the family home with her young son; also the children of their son, William Henry.  And, on James' marriage in 1942, he and his new bride, Muriel Grace (née Ballard) lived there for some years until a house across the road became available in the early 1950s.
William died in 1945.  Albert and Walter Knight never married and remained in the family home for the rest of their lives.  Albert was killed in a car crash in January 1958 and Walter died in January 1962.  James, who had been living across the road at No 13 Synehurst, also died at 8 Synehurst; he died in September 1961 and his widow remarried shortly afterwards.
Five of Lucy's ten children pre-deceased her.  After the death of Walter, Lucy then went to live across the road at 14 Synehurst where her son, William Henry Knight and family lived.  The Knights' association with No 8 Synehurst thus ceased.  She died in hospital in December 1964, aged 83; her will was proved the following year.  A report of her death appeared in the parish magazine of January 1965.  Lucy was buried in the same plot in St James' churchyard as her son, Walter Ernest, who had died nearly three years earlier.