The following two maps from Google Earth taken of Wickhamford, one in 1945 and one in 2017, show the extent to which market gardening has changed in the village.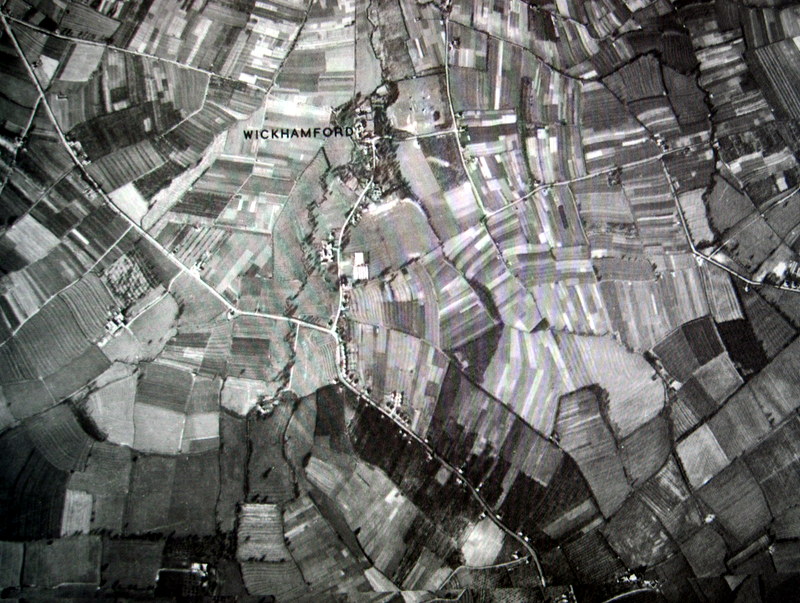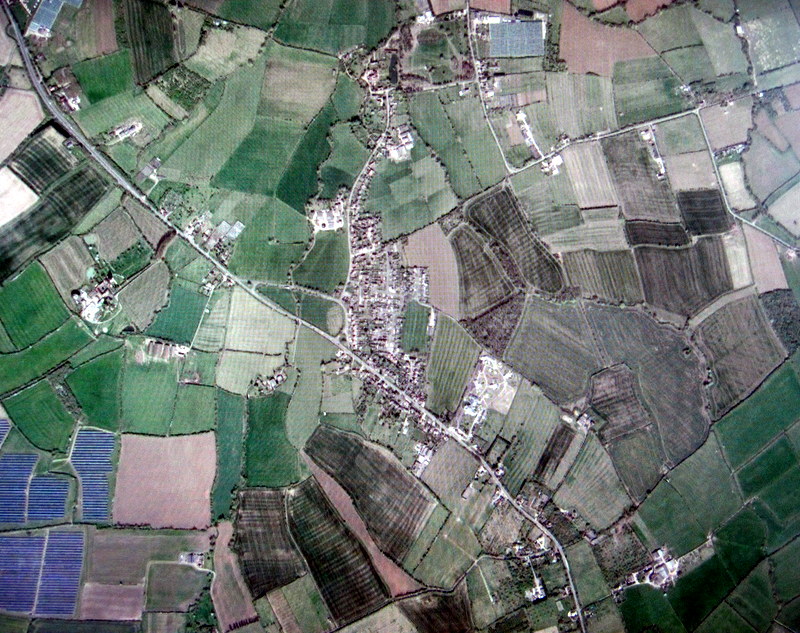 At the time the 1939 Register was made, up to half of the adult population in Wickhamford were engaged in market gardening or, to a much lesser extent, farm work.
When the aerial photograph was taken in 1945, the village acreage (roughly 1200 acres) can be seen to have been used mainly for strips of market garden land.  Some of the darker fields were orchards.  For comparison, the September 2017 photograph, shows a straightened A44 and the post-War housing developments off Manor Road.  Today, the fields are now mainly down to grass, cereals and other annual cropping.  The lines visible in many of these fields are the result of ploughing, harrowing and drilling for these crops.   In some cases, the remains of old ridge and furrow cultivation also exist.
Approximately halfway along Manor Road, the glasshouses of Pearce's Nursery can be seen in 1945.  Penelope Close and Wickham Close houses are now on this site. In the 1945 image, the diagonal mark in the field at the corner of Golden Lane and Willersey Road indicated the result of the bomber crash in 1941. 
 
The only existing orchards today are those at the bottom of the 2017 image near the Murcot Turn.  To the lower left of this image is part of a solar farm.
These images are available to be seen on Google Earth and we are grateful to this very useful historical source.
Tom Locke, June 2020