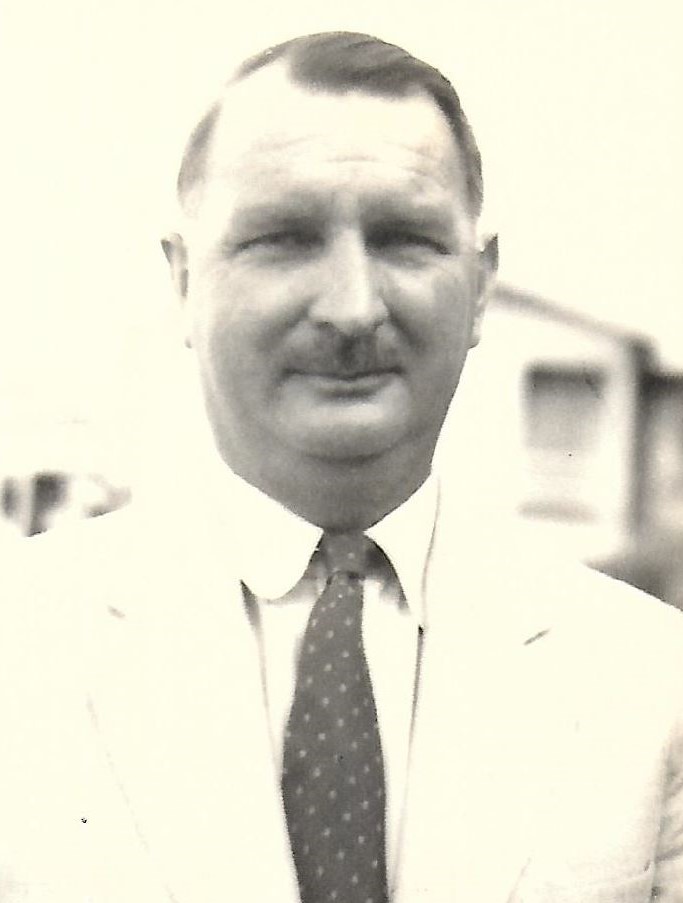 For over a hundred years, the Sladden family lived at Seward House in the High Street, Badsey:  from 1879 when, as a young married couple, Julius and Eugénie Sladden, moved there with their firstborn son, to 1984 when Juliet, the last of their eight children, died.  
But they were not the last Sladdens to live in Badsey.  In 1972, Julius Sladden's New Zealand born great-nephew, Patrick Dilnot de la Cour Sladden, bought the barn in the grounds of Seward House and made this his home until his death in 1988.  His widow, Nancy, continued to live in Badsey until her death in 1996, and their daughter, Patsy Miller, retained the house until selling it in 2016.
* * * * *
Patsy Miller takes up the story:
Family Background and Early Career
My father, Patrick Dilnot de la Cour Sladden, was born in New Plymouth, New Zealand, on 14th December 1907, the second of three children and only son of Lewis Coster Sladden, a surveyor, and his wife, Frances (née Cornwall).  He was given the second name of Dilnot after his paternal grandfather, Dilnot, the older brother of Julius Sladden.  Dilnot had settled in New Zealand in about 1860.  He had travelled there because, with his uncle, George Coleman (master mariner), and/or his brother, George Coleman Sladden, who was a master mariner too, they had visited Tasmania because the Bishop of Tasmania was a friend of their father, Dr John Sladden.   Dilnot met his wife, an English woman, Elizabeth Letitia Coster, in New Zealand and they married in Christchurch in 1866.  All his children were born in New Zealand, so Juliet and her siblings were first cousins to Lewis and his siblings.  
The families had corresponded for all the years they had been separated and remained close. Various members of the family sailed to New Zealand to visit over the years, notably Dilnot's sister, Charlotte, and his niece, May, who kept a very comprehensive diary of her travels and sent home numerous letters.  Dilnot came home once to visit his mother.  Lewis as the eldest, was sent to school in England and went to Dover College.  He lived with his uncle and aunt, George and Marian Coleman, in Deal for those years.  He returned to New Zealand and remained there and trained as a surveyor.  Among places that he surveyed was the Southern Alps where a saddle and glacier are named for him.

After leaving school in 1925, my father travelled to Adelaide, Australia, to train at the Eastern Extension Cable Company. At that time it was a long and arduous journey by train, ship and train again.  After training he spent time in Wellington, Darwin, Singapore and Cocos Keeling Island.  He became part of the engineering technical group on the  Company's cable ships based out of Singapore that had responsibilities for the Far East including India; they laid and repaired all the cables.  He also spent time studying in London and at Porthcurno at the Cable Station there in the 1930s.
World War II
In New Zealand, my father had met Nancy Trimnell, who had been born at Lower Hutt, near Wellington, in 1911.  They married on one of my father's leaves on 26th April 1940 and sailed straight afterward to Batavia (Jakarta) in Java (Indonesia).  My brother Michael was born there in March 1941.  
On 8th December 1941, Britain declared war on the Empire of Japan, following the Japanese attacks on Malaya, Singapore and Hong Kong. As we were now at war with the Japanese, as an essential service all staff had to stay at their posts to maintain communications throughout the world.   
My father managed to get my mother and brother a berth on a ship leaving Java in January 1942 just before Singapore fell.  My brother was 11 months old and it was a perilous journey through the islands and down the west coast of Australia avoiding Japanese submarines.  Apparently the Australian airforce sent a plane out each day to track them.  Many ships out of Singapore and Java never reached their destinations so they were very fortunate.   They reached Wellington, New Zealand, safely in February 1942.  
My father was lucky enough to know this before he was interned in March 1942.  The Batavia staff cabled Darwin and Ceylon to say that the Japanese had landed on Java, then destroyed the office and instruments so they couldn't be used by the Japanese.  My father's ingenuity, courage and resilience enabled him to survive the years of privation and hardship when the large majority of his fellow prisoners did not.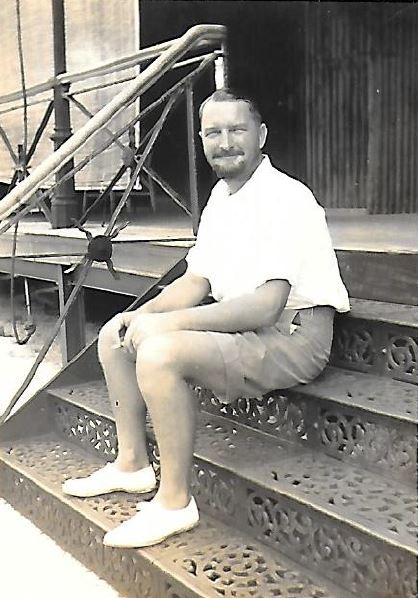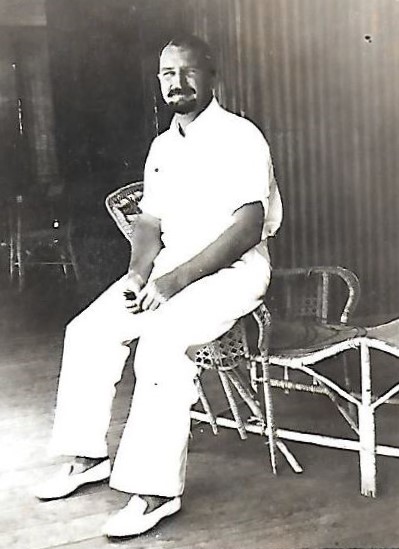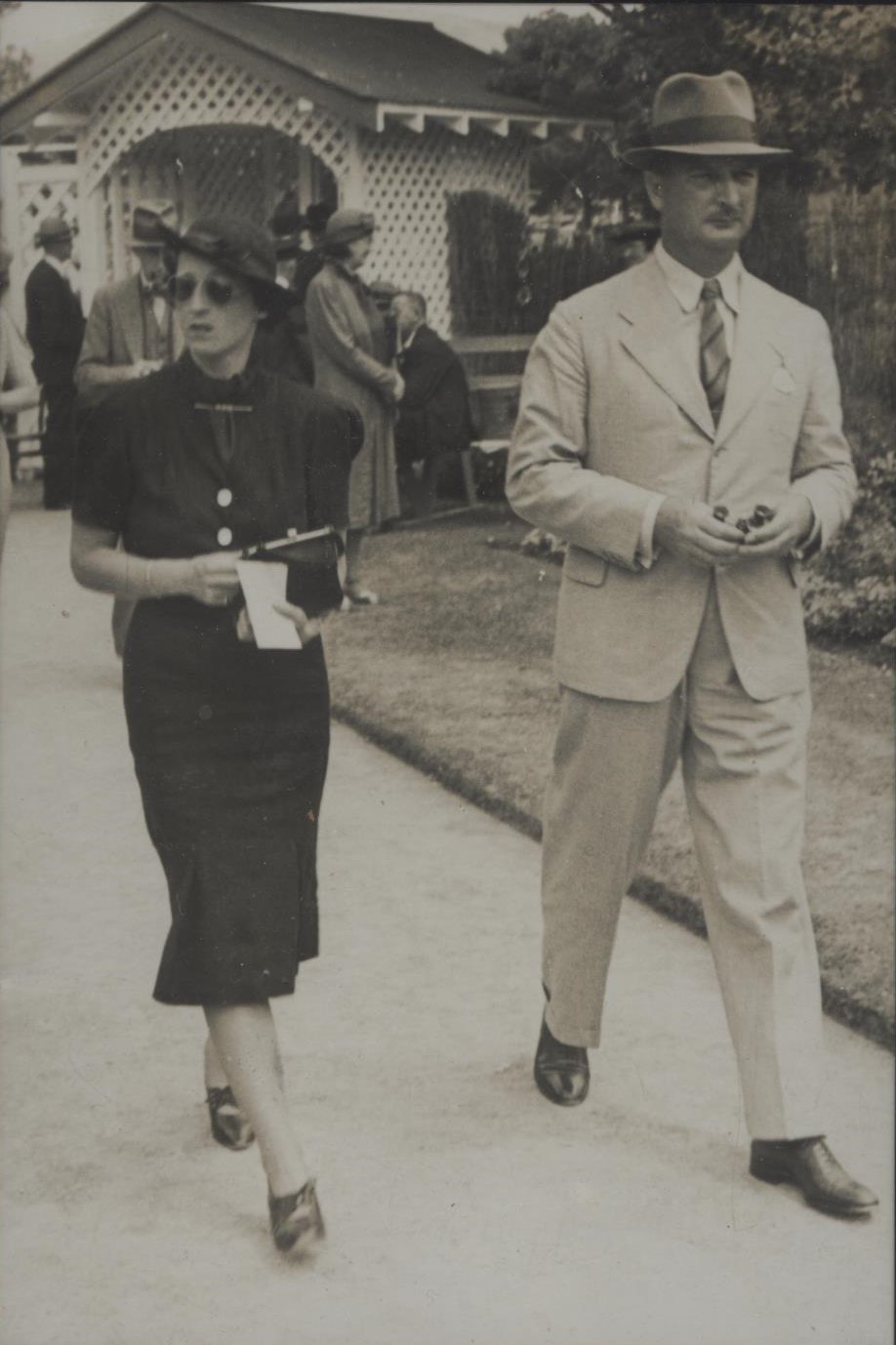 Post War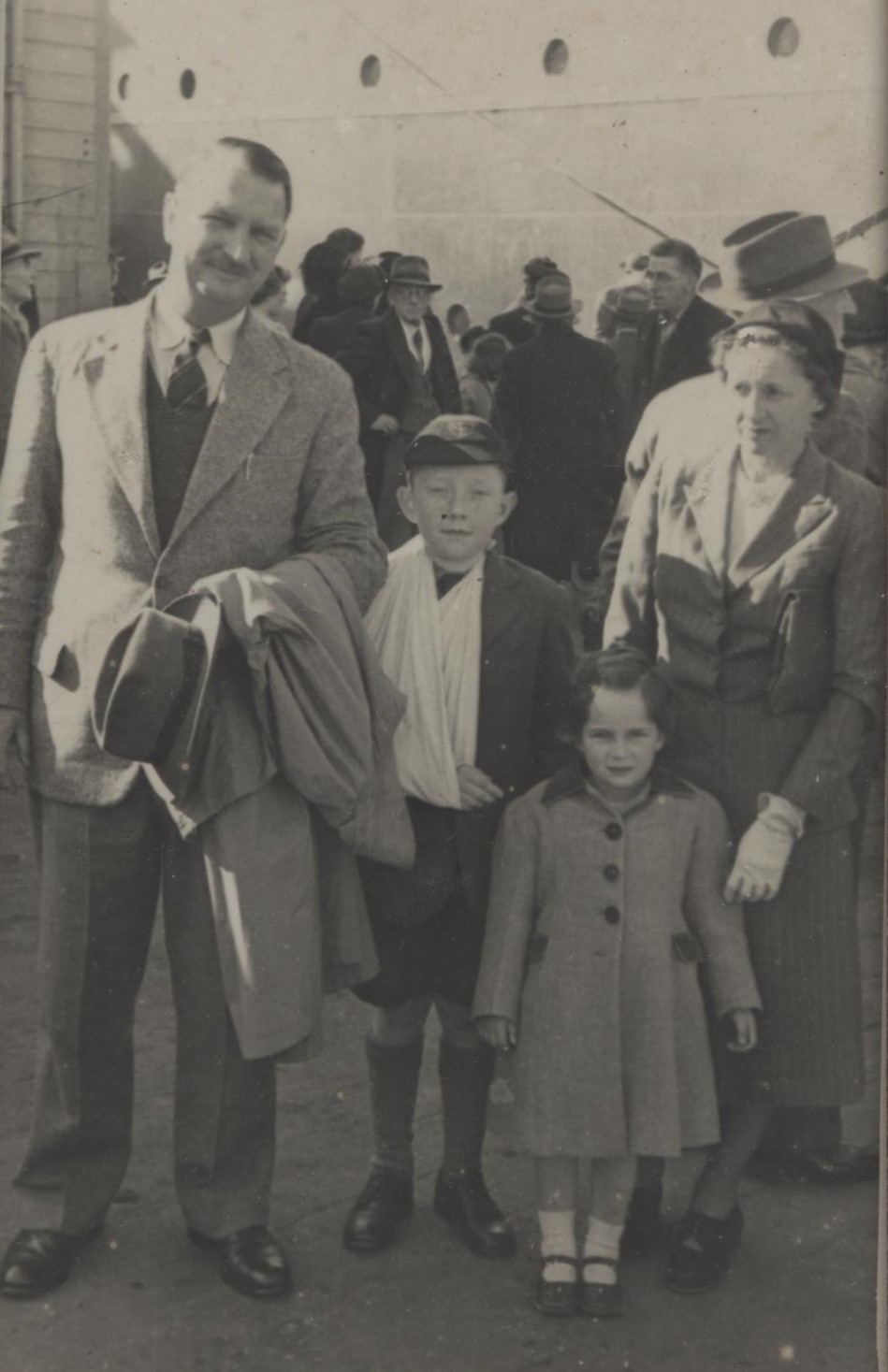 After 3½ years of Japanese brutality my father returned to New Zealand.  After some months' leave recuperating, he was sent by Cable & Wireless to help get the Manila station up and running again.   I was born during this period.  In time my mother, brother and I joined him in Manila.  
Having lost and suffered so much, he then took on the responsibility of supporting his mother (his father had died in March 1939) while rebuilding a career and his own family.  
My father was stationed in Penang (during the communist emergency), Hong Kong (during the severe riots of the early 1960s), Cocos Keeling Island (a remote island in the middle of the Indian Ocean) and the Philippines again (where he had a very difficult strike to overcome, not to mention travelling to the office lying on the floor of his car during the gun-toting Philippine elections).  He was Managing Director of the Cable Stations at Manila and Fiji.   Fiji (during a period of racial tensions) was his last posting after 42 years with Cable & Wireless and expat life in the Far East.
We returned to New Zealand on leave every three years.  My grandmother died at Nelson, South Island, in August 1958.
Retirement and the move to Badsey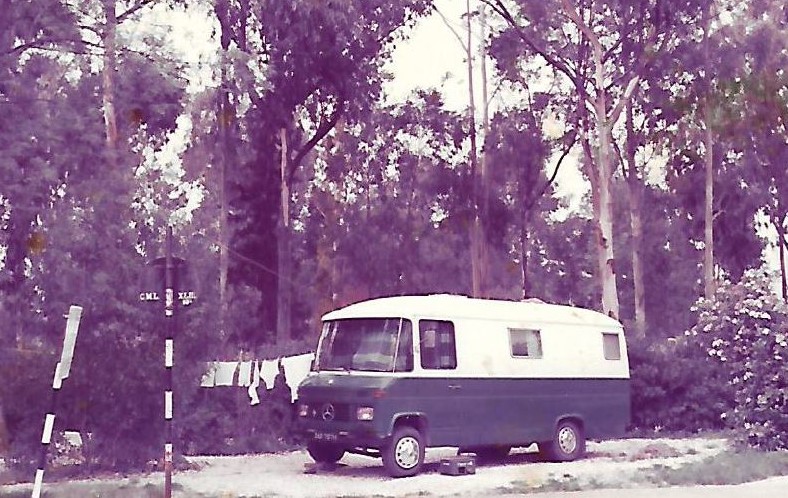 In 1968, while they were deciding where they should live in retirement, my parents bought a Mercedes delivery truck in Germany and brought it over to the UK to be converted into a most comfortable 'home' with all mod cons.  Seward House was their headquarters as they were family and there was plenty of space to park!  Aunt Juliet, Uncle Cyril and Aunt Peg were the occupiers of Seward House at that time.  Juliet and Cyril were the last of Julius' children and Peg was the widow of their brother, George.  
In 1972, my parents had the opportunity to buy The Barn from Aunt Juliet.  This was situated at the rear of Seward House.  They had not expected to remain in the UK.  The original plan had been to travel around Europe for a time before returning to live in New Zealand.
The conversion of The Barn (the southern end of which was converted to residential use) took a while to complete and David Brazier was the builder which was convenient, having him over the fence (he lived at The Laurels, High Street, Badsey)!  My father planned all the barn conversion and did a lot of the electrical and plumbing work with David himself.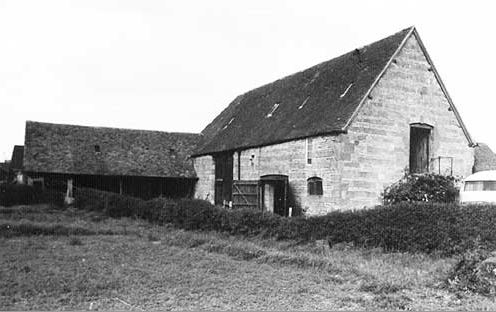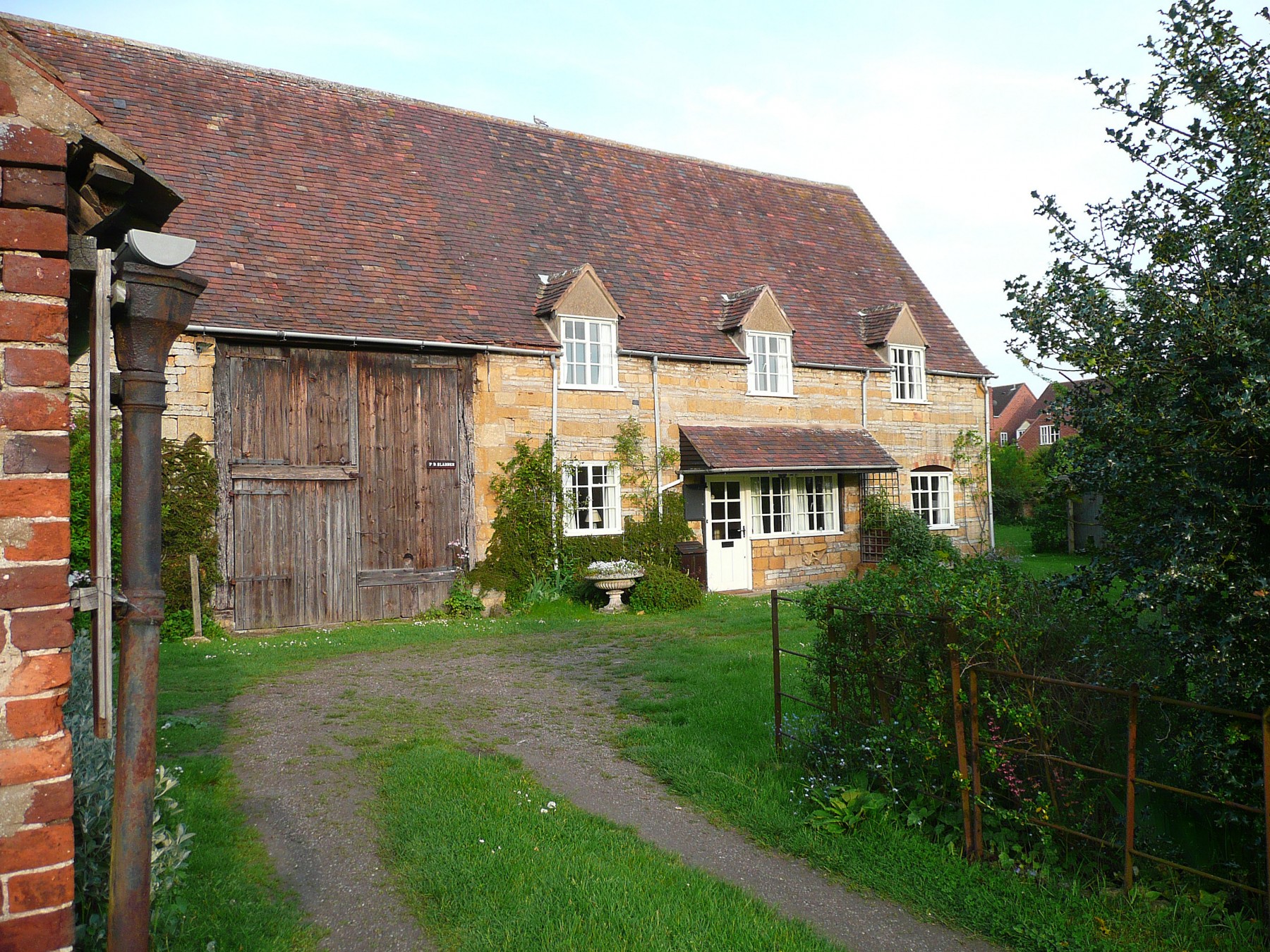 Every autumn, my parents continued to set off to the Continent in their van usually about November before the cold set in and returned in about April.  In the late 1960s and 1970s, not many people travelled this way and they met some very interesting people like Wilfred Thesiger who was travelling in Morocco at the same time.  They travelled throughout Europe and to the very south of Morocco. They had hoped to travel further afield towards Egypt when political problems arose.  They enjoyed these journeys for 20 years.  
Anthony and I were married from The Barn at St James' Church in May 1977.  For such an itinerant couple as my parents, to finally own a house after 40 years, and have such an occasion there was quite special.  Our daughter, Lucy, and son, Jonathan, were both christened at St James.  Lucy and her husband, Tom Lee, were also married from The Barn in May 2007.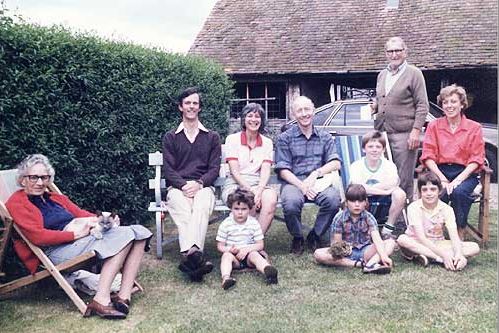 In preparation for my father's 80th birthday celebration in December 1987, we assembled flags from each country that we had lived in for a year or more.  We came up with 13.  Thus you can appreciate how important it was for him to re-establish links with his extended family and build his home in the shadow of Seward House.
For all the pain he suffered at the hands of the Japanese, my father was very grateful for the life he had.  To have survived, to have a family and then grandchildren was all he ever wanted.  My parents enjoyed making a garden around The Barn and their 20 years of travel in their van was a special time for them.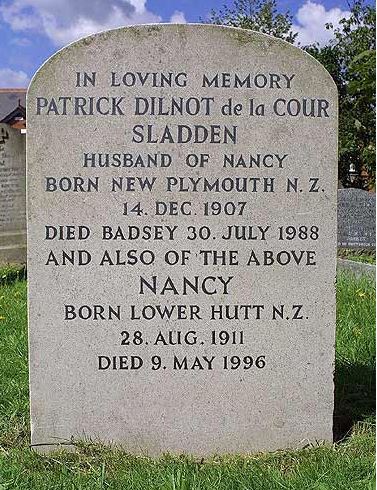 My father died on 30th July 1988, aged 80.  In his last weeks he emphasized the importance of family many times.  He stressed what a wonderful gift his family had been to him and my mother.  He said he couldn't have done any of what he achieved without the energy, devotion and support of Nancy.  He was cremated at Worcester but a service was held at Badsey on 8th August at which Michael summed up his personality:
"Dad was a fairly direct, uncomplicated and clear-thinking person who had an uncanny ability to quickly assess the core of a problem or situation.  His quiet sense of humour would dispense with the unnecessary, or "fluff" as he called it, and go straight to divising a solution or sharing advice.  He was not a man of grand gestures; rather, his approach was to seek common sense and practical answers.  He was seldom ruffled and seemed to take unusual events in his stride.  These traits served him well during his challenging career overseas and 20 happy years of retirement."
My mother died on 9th May 1996, aged 84; a memorial service was held on 15th July.  Both of my parents were cremated but their ashes were buried in the churchyard near the Sladden family graves.

Patsy Miller (née Sladden), October 2020
 
See also:
Sladdens' Barn
Photographs of Sladdens' Barn
Sladden Family Letter and Photo Archive
Dilnot Sladden
Lewis Coster Sladden