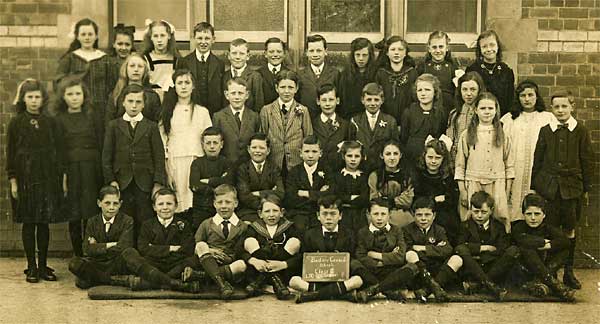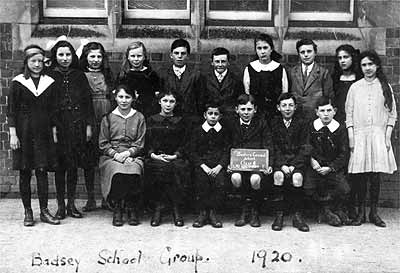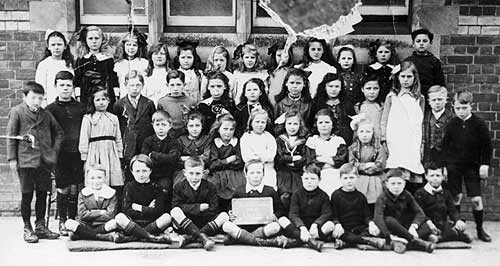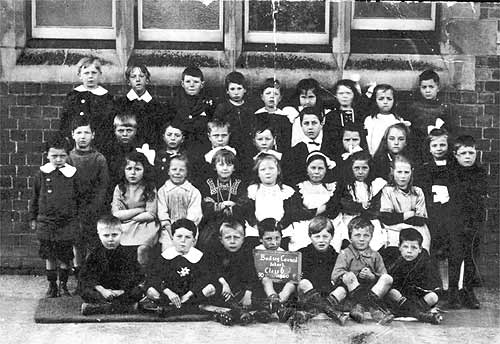 Football success. "In January 1920, Mr Amos began a Football Club, with the full support of the Managers. It was felt that a start should be made in this direction, even though organised games were not recognised by HMI as officially part of the school curriculum until several years later. By February 1920, they were ready to start competing against other schools, the first match being against Bretforton.....  The Badsey boys quickly proved themselves and in April 1921 were the first winners of the Evesham & District Schools' League, winning by a margin of 13 points." - Maureen Spinks in Heads and Tales.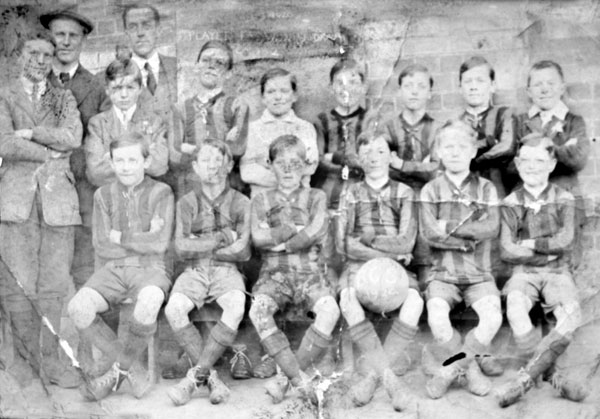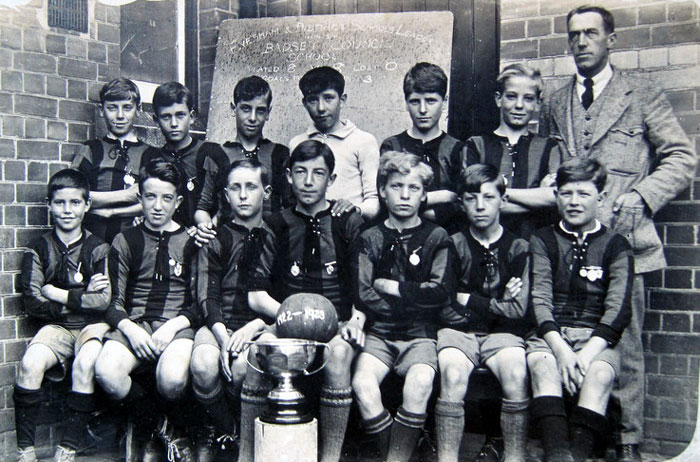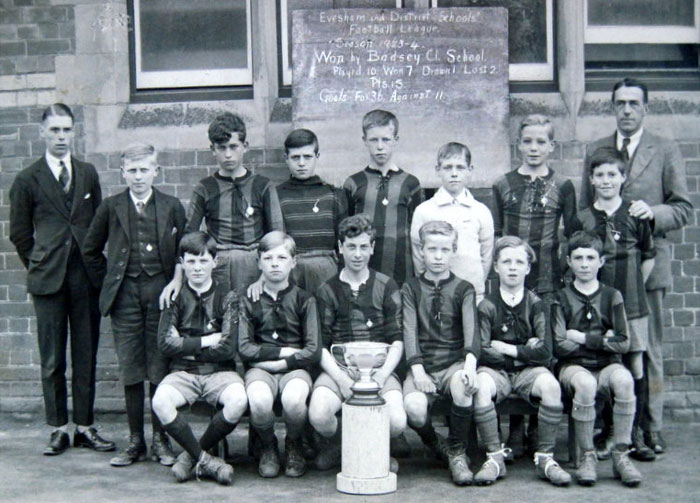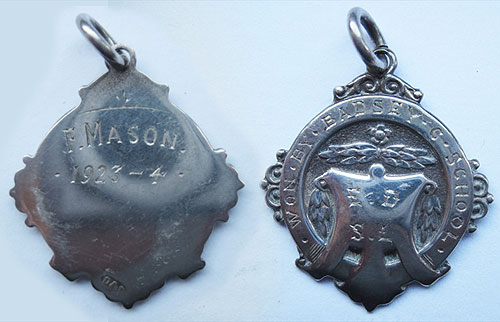 The three group football pictures above were kindly lent to us by Val Harman. Her father, Fred Mason, appears in the 1922 - 1923 and 1923 - 1924 team pictures. He received medals for being in the winning teams in both of those years. The illustration (right) shows both sides of his 1923 - 1924 medal.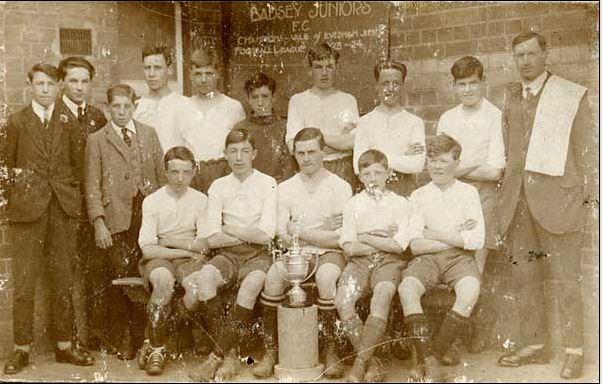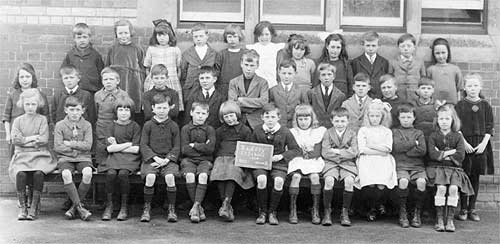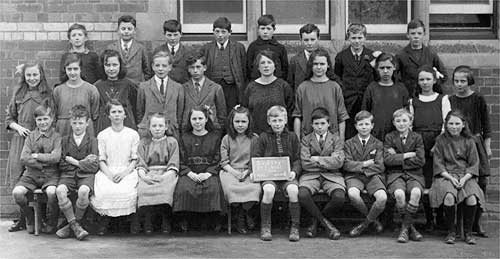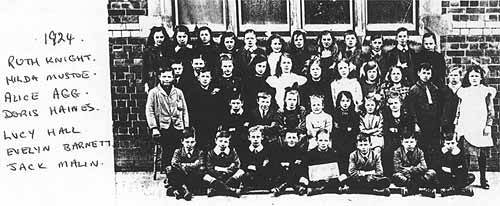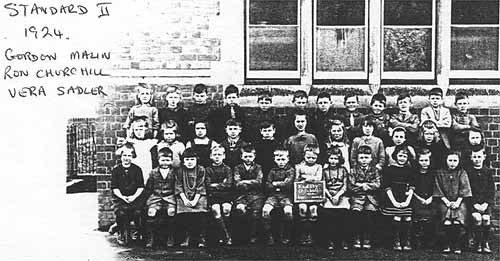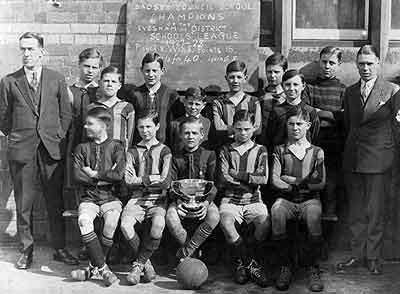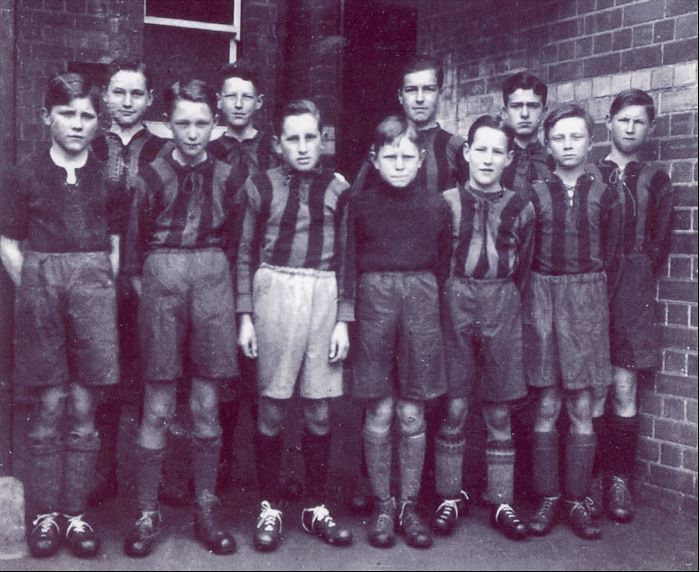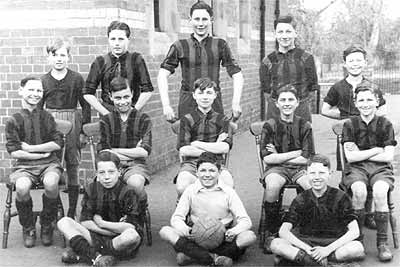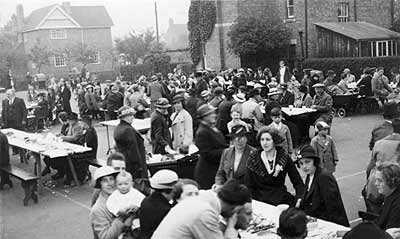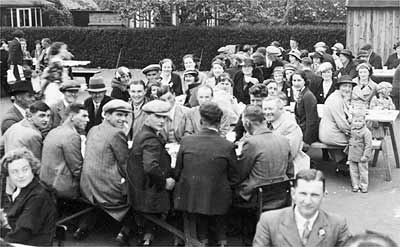 King George VI Coronation Party, 1937. These photographs were loaned by Mrs Pat Westmacott (née Dore) of Seward Road, Badsey.
Above: General picture taken in the Girls' Playground (now used for the younger children) at Badsey School.
Note the old police house on the left and the old school house on the right.
Below: Close-up of one of the tables at the party
Left, going clockwise: Walter Dore*, Kenner Brailsford, Fred Cleaver, Ron Knight, George Hall, Phil Sparrow, Syd Sheward, Frank Jelfs, Harry Welch, Albert Crane, Arthur Hall, Charles Stewart, Arthur Stewart, Ralph Tutton
* Uncle of Pat Westmacott.
---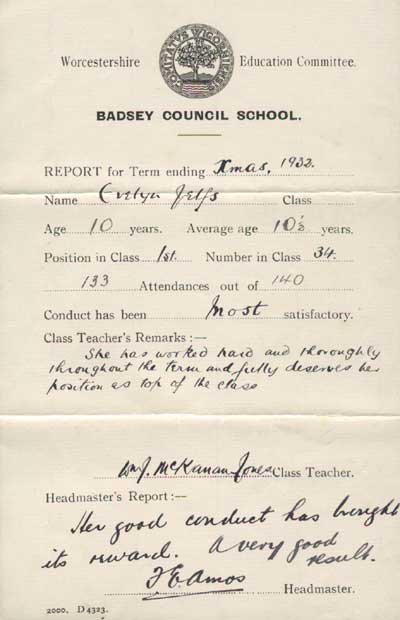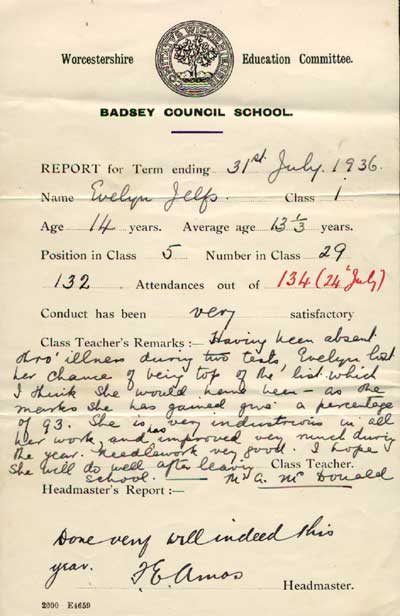 These two school reports have been lent to us by Evelyn Masters (née Jelfs) of Badsey, who attended Badsey Council School from 1927 to 1936. The class teacher in the 1932 report was Mr Bill McKanan-Jones, who later went to teach at Blackminster School when it opened in 1939. The class teacher in the 1936 report was Miss Maggie McDonald, sister-in-law of Frank Amos, the Headmaster.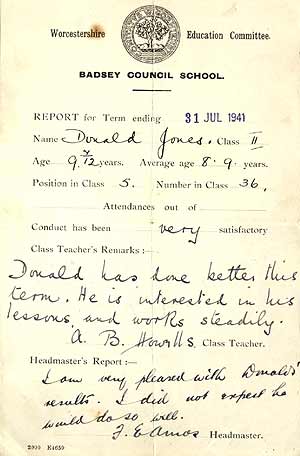 ---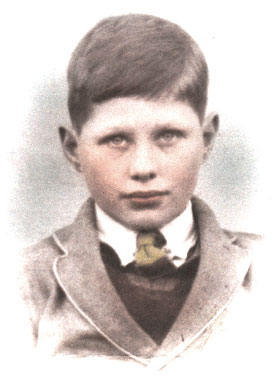 George Oliver Bell (1922-1991) lived at 6 Blake's Hill, North Littleton. From the age of ten, he attended Badsey Council School, where he was greatly influenced by the Headteacher, Frank Amos, who gave him this postcard of a fishing trip in 1928. Long after his school days were over, George spoke fondly of Mr Amos and would visit him on return visits to the Vale.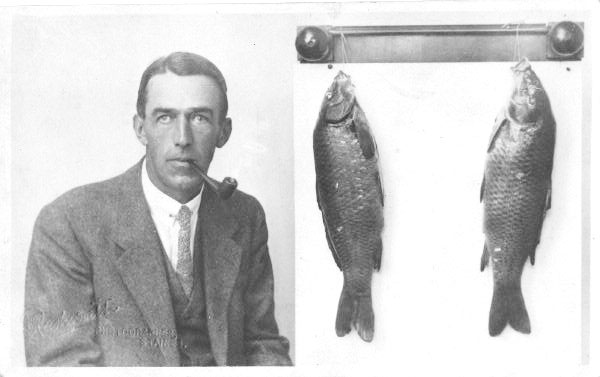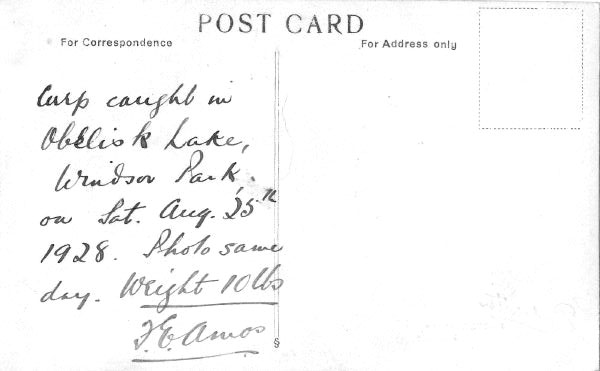 ---
More pictures appear in Heads and Tales: A History of Badsey Schools.
Compiled by Maureen Spinks.
---