George Mason was born at Badsey and spent the first decade or so of his life in the village before moving to Wickhamford.  Second Lieutenant Mason's name is recorded on the war memorial in St John the Baptist Church, Wickhamford, Wickhamford Memorial Hall, the Worcestershire Hussars memorial in Worcester Cathedral, Badsey School and on the Arras Memorial, France.
* * * * *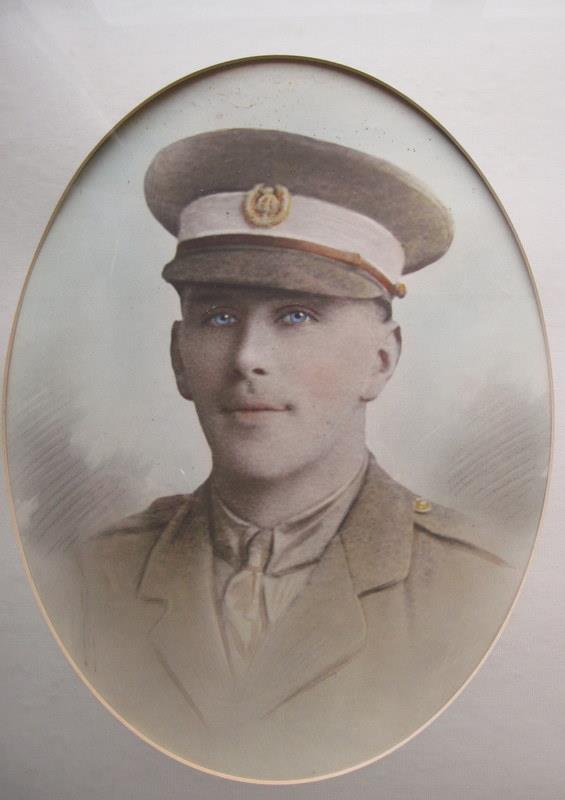 2nd Lt George Mason was in the 8th Battalion, Worcestershire Regt and was killed in action on 20th May 1917.  He is listed on the Arras Memorial (Bay 6), as his body was never recovered.  A stained glass window in Wickhamford Church was installed in his memory and a plaque beneath in is in memory of his fiancée, Cecilia Barnard (1893-1992) who never married.  A newspaper article in The Evesham Journal of 15th June 2000 tells the story of the World War I sweethearts.  The son of John and Elizabeth Mason, he worked in market gardening and lived in Manor Road at the 1911 census.  His younger brother, Thomas Mason, also served in the war.
In 1915 the then Corporal Mason was in Egypt where he was invalided from the firing line on September 5 suffering from enteric fever, and sent to hospital at Alexandria.  In December 1915 he was in hospital in England.   Prior to this, he had served in Gallipoli with the 1st Worcestershire Yeomanry.   By 1917 he had been commissioned an officer and had been reported by his CO and Brigade Commander as having "distinguished himself in the field on Feb 27/28" of that year.
On May 28 1917 his father received news that his son was wounded on May 20, and a further telegram stated that he had been missing since the same date.  Lieut Mason was recommended for the Military Cross for the distinguished services for his courage, and Pte G Crisp, writing apparently of the action on May 20, said, "in the opinion of all here he deserved the VC."  He was later presumed killed in the action.
At the time of his death he was serving on detachment from the 8th Battalion, Worcestershire Regt with the 2nd Battalion.  His name is inscribed in Bay 6 of the Arras War Memorial, but the names there are now not very well defined.
A 2nd Lieutenant in the 2nd Worcestershires wrote to George Mason's father explaining the background to his son's death.  During an attack on the Hindenburg Line, Lt Mason's platoon was on the extreme right and after gaining the German trench had to fend off attacks all morning from that flank.  He was first wounded in the leg, but remained at his post.  He was then hit again, but more seriously and two stretcher-bearers came to take him to the rear.  Whilst in open ground one of them was hit by a sniper's bullet and the other dragged Lt Mason into the cover of a shell hole.   He thought that he could manage by himself, but was only seen once more by another soldier who thought he had been wounded yet again.
On August 29th 1917 a Memorial Service was held in Wickhamford that was attended by a large and representative congregation.  At the service the vicar told how, on the night of February 27/28, his senior being put out of action by a bullet just as they went over the parapet, Lt Mason led his men through two lines of German trenches to the third line, and then carried a wounded man back to safety and was reported by his CO and Brigade Commander as having "distinguished himself in the field". There could be little doubt that it was in consequence of the initiative and bravery which he displayed on that occasion that he was chosen for the difficult and dangerous task which cost him his life – a task described by his CSM as "one that called for pluck, endurance and capable leadership". "It will be some consolation to you," the CSM went on to say "to know that Lt Mason was selected for this duty, and I am positive, had he been spared to us, his good work would have been recognised and his name would have appeared amongst those awarded honours."