Robert Neale Menteith Bailey never lived in Wickhamford, but would have visited the village on a number of occasions as his sister, Mrs Helen Lees-Milne, lived at Wickhamford Manor.  Lieutenant Bailey's name is recorded on the war memorials in St John the Baptist Church, Wickhamford; Wickhamford Memorial Hall; Eton College; Magdalen College, Oxford; House of Commons, Westminster; Kemble Cross; Church of All Saints, Kemble.
* * * * *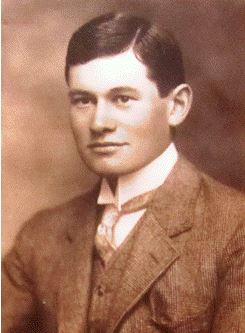 Lt Robert Neale Menteith Bailey joined the East Riding of Yorkshire Yeomanry.  He died of wounds on 1st December 1917 in Egypt.   He was not in the country in 1911, but was at Eton in 1901 and had been born in Cirencester.  He was on active service when he was wounded in the head on 14th November 1917, during the capture of Jerusalem, and subsequently died in Cairo on 1st December. He had been on active service ever since the outbreak of hostilities.
Robert Bailey, the son of Henry and Christina Bailey, was the brother of Mrs Helen Lees-Milne of Wickhamford Manor, but no other connection with Wickhamford is known.  His inclusion on the village memorial is due to his sister being his next of kin.  He attended Eton, then Magdalene College, Oxford and was a clerk at the House of Commons when he enlisted.   His name is recorded on the Parliamentary War Memorial in St Stephens Porch near Westminster Hall, amongst those Parliamentarians from the Houses of Lords and Commons, and their sons, who died in the War – the Recording Angel Memorial.   Lieut Robert N Bailey's name is on Panel 8.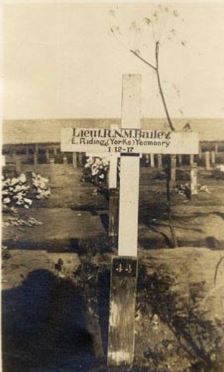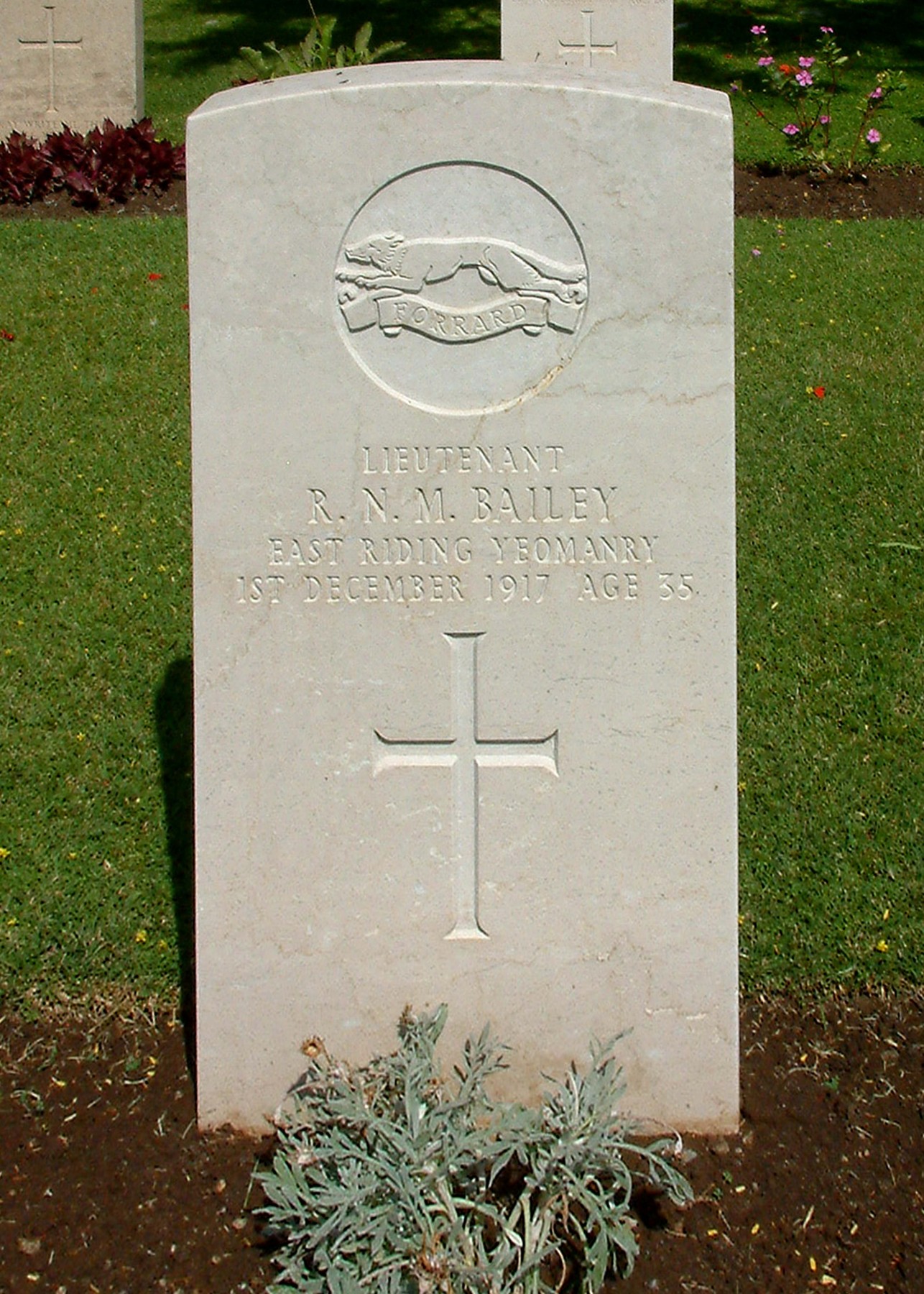 In 1918 a tablet was placed over the Manor House pew in Wickhamford Church, to the memory of Lieut Robert Bailey.  (His third name is here spelt 'Menteth, but the Parliamentary Archives and Service Records spell it 'Menteith'.)

See also:  Portraits of Parliamentarians during the First World War