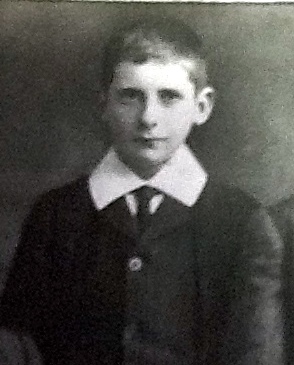 Private Stanley South Idiens (1891-1980), born in Evesham, was the youngest of seven children of John Idiens, a coal merchant, and his wife, Alice (née South).  In about 1900, the Idiens family became tenants at Wickhamford Manor and quickly became involved with the local community.  They presumably left Wickhamford in 1906 when George Lees-Milne bought the Manor.
Stanley was living with his parents and three of his siblings at a house on The Promenade, Poole, in 1911; he was working as a bank clerk.   He emigrated to Canada on 22nd December 1912, following in the wake of his siblings, Albert, Alice and Walter who had each emigrated during the past year.  He left Liverpool, bound for Halifax, Nova Scotia.  Within a few months, his parents and sisters, Edith and Doris, had also emigrated.
Stanley joined the Canadian Army Service Corps (No 200012) on 16th October 1916.  He served with the 1st Motor Transport Base Depot and then with E Battery Anti-Aircraft Artillery.  His service details are not known, but presumably included time in France.
Stanley's older brothers, Harold John Idiens and Albert William Idiens, also served in the war. 
Stanley died at Comox in 1980.
See also:  Idiens Family of Bowers Hill and Wickhamford Manor