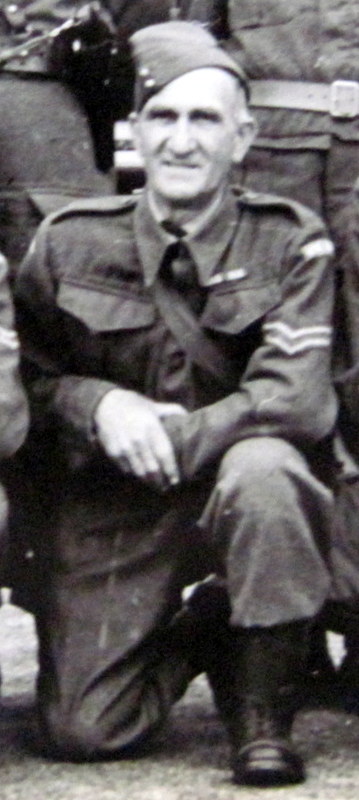 Frederick Taylor (1885-1951) was a descendant of the Taylor family that had farmed in Wickhamford for many years.  He was the son of Thomas and Susannah Taylor and worked as a gardener's labourer at the time of the 1901 and 1911 censuses and lived in Evesham.  He was a second cousin of brothers, William Herbert and John Taylor, who also served in the war.
Although Frederick served in the Great War, like many soldiers, he never spoke of his experiences and his service record is, at present, unknown, although it is possible that he may have served with the Agricultural Company, Labour Corps.  A Private Fred Taylor (No 521103), from Evesham All Saints, is listed on the 1919 Absent Voters' List.
In later life he suffered from lung problems and it is possible that he was affected by gas.  He played as goalkeeper for Wickhamford Albion in the period immediately after the Great War and on the 1924 Electoral Register for Wickhamford he was living at '5 Council Cottages' on Pitchers Hill.
When the Local Defence Volunteers were formed, in 1940, Frederick Taylor joined up and was given the rank of corporal, an indication of earlier service.  He was in the Broadway Platoon of the 4th Worcestershire (Evesham) Battalion of the Home Guard.   Photographs of him at this time show that he was wearing campaign medal ribbons on his uniform, confirming that he had served in the 1914-18 War.  He was one of the last people to be buried in Wickhamford Churchyard and the sixth generation of the Taylor family to be interred there.