Crane Family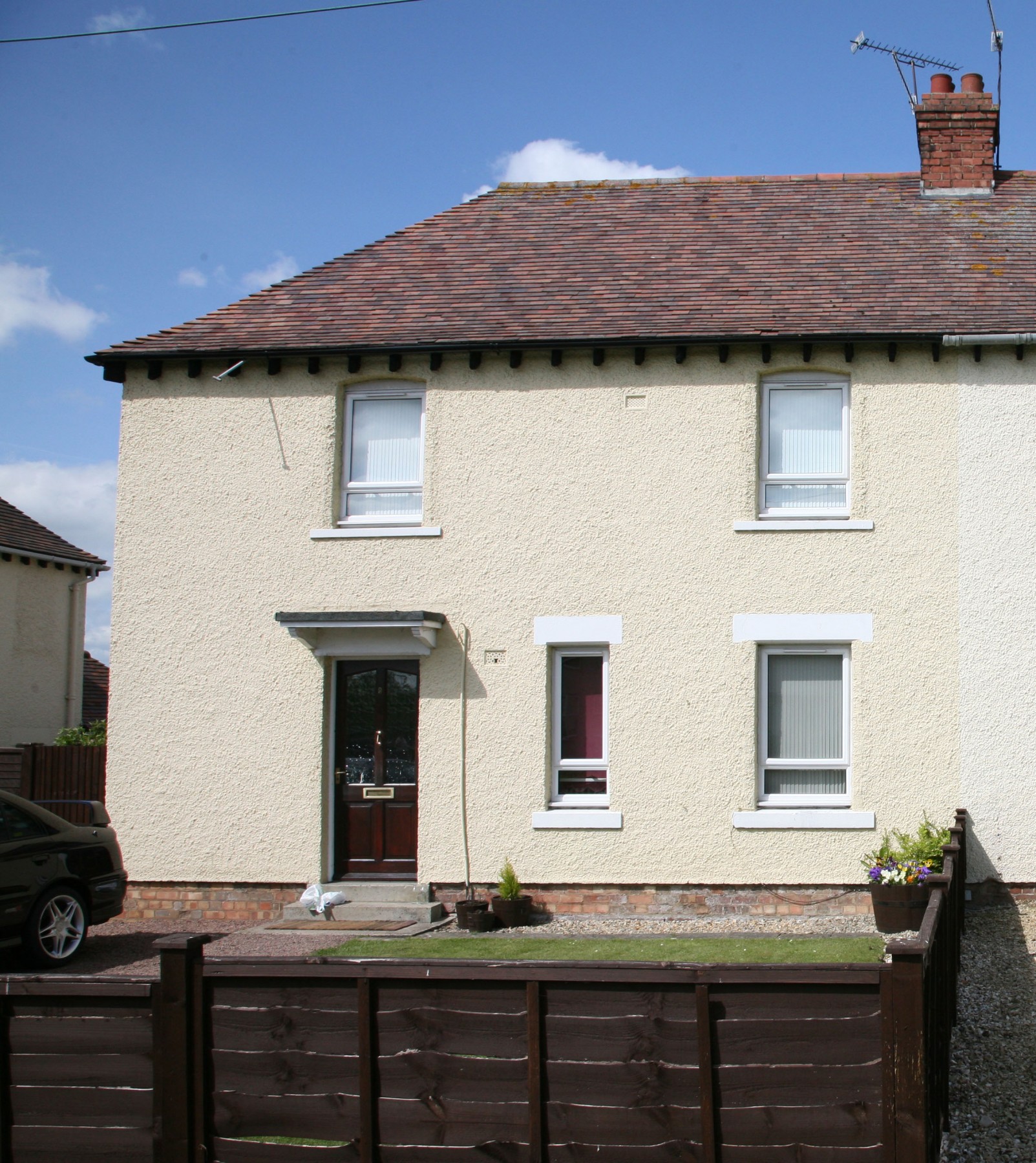 The first occupants were George and Amelia Crane and their growing family.  The Crane family continued to have an association with the house until 1962.
George Henry Crane (1882-1955) was born at Badsey on 3rd May 1882, the fourth of six children of John Crane and his wife, Elizabeth (née Hartwell).  His father was an agricultural worker who then became a market gardener.  The family lived on Mill Lane, Badsey.
On 2nd February 1902 at Bretforton, George married Amelia Louisa Perkins, who had been born at Greets Green West Bromwich, Staffordshire.  George and Amelia settled in Badsey.  At the time of the 1911 census they lived in a cottage at The Leys, where nine children were born:  Raymond Edward (1902-1965), Doris Margaret (1903-1969), Florence Millicent (1905-1998), John William (1907-1974), Fanny Louisa (1908-1994), Irene Vera (1910-2003) known as Vera, Zillah Elizabeth (1912-2002), Olive Zena (1914-2003) and George Henry (1918-1986).
In 1920, George and Amelia and their nine young children moved into the new Council house at 9 Synehurst.  George's cousin, Ernest Crane, had moved into No 2 Synehurst.  Three more children followed to complete George and Amelia's family.  Kathleen Ellen (1921-1992), Hilary Doreen (1923-2007) and Neville Cecil (1925-1999). 
George was a market gardener's labourer.  In 1933, Hilary, the youngest daughter, wrote a letter about life in a market gardening community.
Gradually the household became smaller as one by one they married:  Doris in 1926, Florence in 1929, Vera in 1933, Fanny in 1936, Olive in 1937.
At the time of the 1939 register, the household comprised George and Amelia and six of their children:  Raymond, Zillah, George, Kathleen, Hilary and Neville.  There were also a Mrs Maud Elizabeth Jackson staying and her daughter, Betty Florence May, who enrolled at Badsey School for a few weeks in September.  The Jacksons had evacuated from London at the start of the war, but then returned home.
Another evacuee to stay at 9 Synehurst during the war was the Cranes' grandson, Alan Neville Briscoe, who was the son of their daughter, Florence.  Florence had married Frederick Briscoe at Badsey in 1929 and moved to the London area.  When the register was taken in 1939, Florence and Alan had evacuated from London and were staying with Florence's sister, Fanny Emms and husband, Frank; they lived at 74 Badsey Lane, Evesham.  But then it seems that Florence returned to London and Alan went to stay with his grandparents at 9 Synehurst and enrolled at Badsey School for a year.
Meanwhile, George and Amelia's daughter, Vera Eckles, who had married Clarence Eckles in 1933 and settled in London, returned to Badsey at the start of the war but lodged with the Cranes' near neighbour, Amy Gould, at No 12; presumably this was because No 9 was already fairly full.  Two more children were born at Badsey, probably at No 12.  The children all attended Badsey School, but went back and forth to London, only finally returning to Acton after the war had ended.  Vera Eckles died in 2003 in Surrey, aged 93; her ashes were buried at Badsey the following year.
Zillah married in 1940, Kathleen in 1941, George in 1941, Hilary in 1943 and Neville in 1948.
In February 1952, George and Amelia celebrated their Golden wedding anniversary.  Amelia had been in hospital for a serious operation, but returned home three days before the celebrations.
George died at Avonside Hospital, Evesham, in March 1955.  A report on his funeral appeared in The Evesham Standard.  Amelia remained at 9 Synehurst for a few years but, in 1962, moved to Norton to live with her daughter, Hilary Jobson.  Amelia died at Norton in 1969 and was buried at Badsey beside her husband.  Her death was notified in the parish magazine.