Perkins/Ballard Families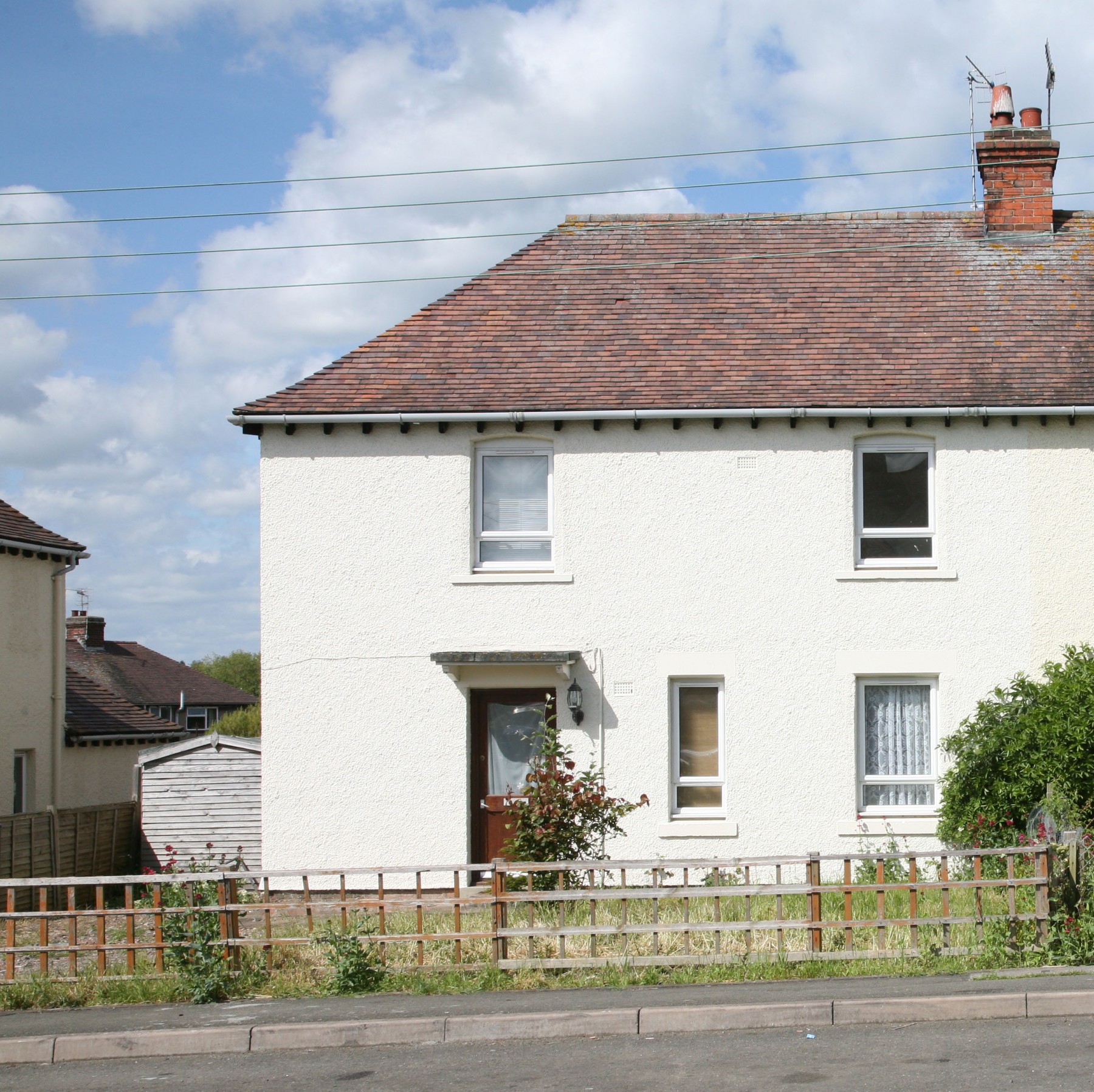 The first occupants to live at No 5 Synehurst were James and Hannah Perkins and probably the three youngest of their seven children.  The Perkins family's association with the house lasted until at least the 1980s, as James and Hannah's son, John, and then their granddaughter lived there.
James Frederick Perkins (1864-1930), known as Jim, was born at Bengeworth, the eldest of nine children of Frederick and Elizabeth Perkins.  The family moved to Badsey soon after his birth.  Jim married Hannah Crump at Badsey on 27th October 1887.  They had three sons and four daughters:  Ellen Elizabeth (1890-1979), Ethel Mary (1891-1970), Frederick (1894-1915), James Thomas (1896-?), John (1898-1966), Maggie (1899-1972) and Louisa Hannah (1903-1996).
In 1901 they lived at Thomas Cull's Cottages, Bretforton Road, and in 1901 and 1911 they lived at Orchard Way, High Street, before moving to the new Council house at 5 Synehurst in 1920.  By now, Ellen, the eldest was in service; Ethel had married George Frederick Groves in 1916; Frederick had died in 1915; and James had just married Lilian Ada Dolloway at Badsey on 17th July 1920.  This left probably John, Maggie and Louisa to move into the house.  Louisa married in 1929 and moved to Evesham.  James' youngest brother, Tom, and family, were also able to move into one of the new Council houses when they took possession of No 15.  
John Perkins, known as Jack, married Elsie Dorothy Heming in 1922.  Jack and Elsie remained living at 5 Synehurst with Jack's parents.  They had four children:  Frederick Charles (1922-1945), Sylvia (1927-1927), Kathleen Mary (1927-2017) and Doreen Laura (1934-1996).  Kathleen's twin sister died at just three days old.  
Jim died at Badsey on 1st April 1930.  Hannah's eldest daughter, Ellen, who had been in service, was back living in Badsey by July 1930, when she gave birth to a daughter, Mavis Muriel.
At the time of the 1939 register, the household comprised widowed Hannah; her son, Jack; daughter-in-law, Elsie; their children, Frederick, Kathleen and Doreen; and Ellen's daughter, Mavis (Ellen was living and working in Worcester).  Elsie died in Evesham Hospital in May 1944, aged 46, after a long illness.  A report of the funeral appeared in The Evesham Standard.  The following year, Jack and Elsie's only son, Frederick, whilst serving with the Worcestershire Regiment, died of wounds in Burma on 29th May 1945; he is recorded on the war memorial in Badsey Church.  He was buried in Taukkyan War Cemetery, Burma, but was remembered on the gravestone of his mother.  He had married Constance Winifred Yeates in 1942 in Hampshire and they had a son who came to live at 5 Synehurst for a couple of years after the war and attended Badsey School.
Hannah died at 5 Synehurst in February 1948; a report of her funeral appeared in The Evesham Standard.  Hannah and Jim are both buried in Badsey churchyard.  Their son, Frederick, who died in 1915, is also remembered; however the stone has been incorrectly inscribed saying that he died in 1916, whereas in fact he died a year earlier.
Jack married again on 2nd April 1949 at Badsey.  His bride was Sarah Alice Hiatt (1910-2006), who was the mother of a young son.
In April 1963, Jack's daughter, Kathleen, moved from the Littletons back to her childhood home with her husband, Philip William Ballard and three children.  Meanwhile, Jack and Sarah moved to a newer Council house at Green Leys, built in the 1950s.  Jack died there in March 1966; a brief report of his death appeared in the parish magainze.   
Philip Ballard died at 5 Synehurst in October 1980, aged 61.  Kathleen died in July 2017, aged 90.