Reeves Family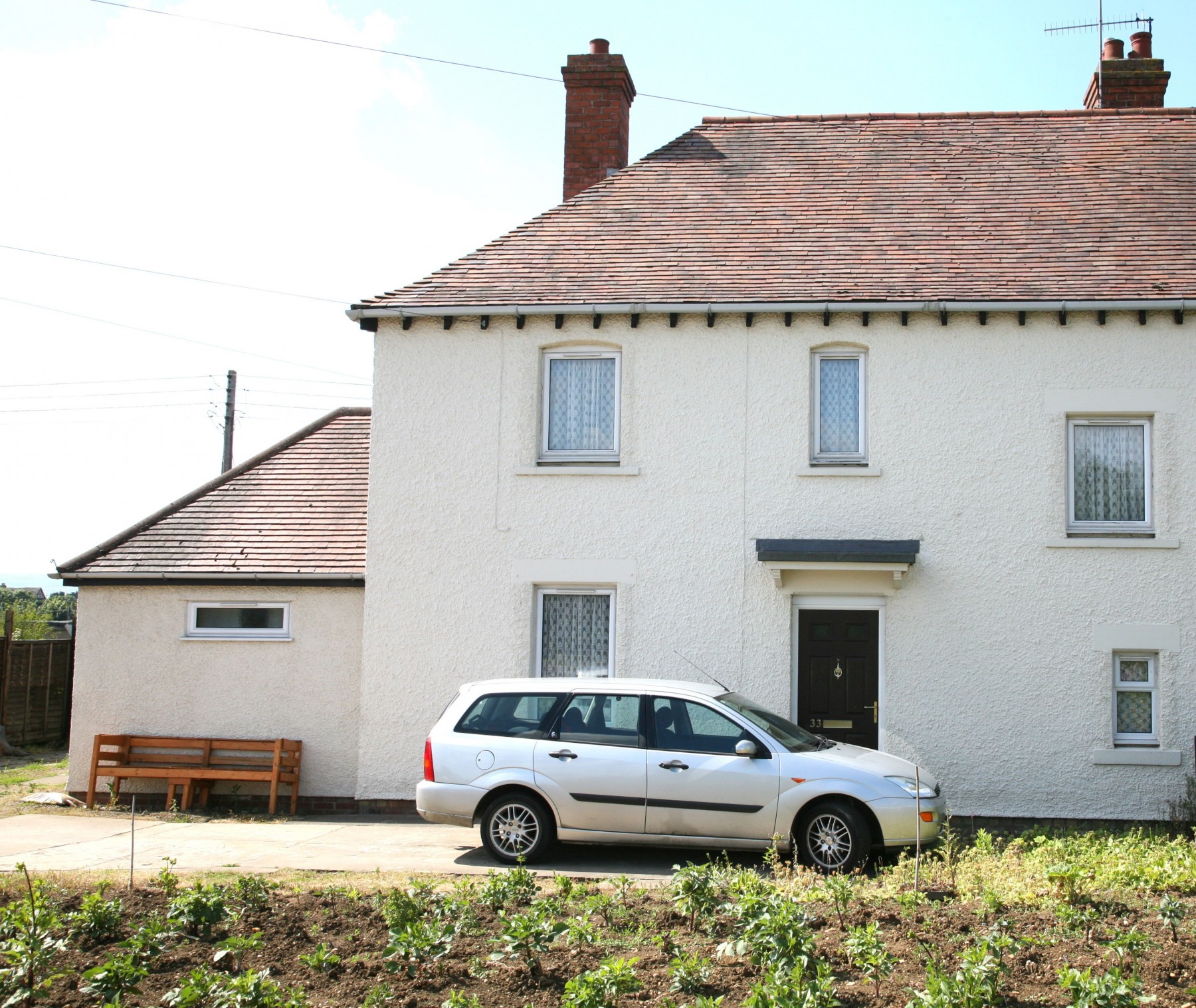 The first occupants were Samuel and Edith Reeves and two children.
Samuel Francis Reeves (1891-1976), known as Frank, was born at Great Hampton, Evesham, on 2nd October 1891, the younger of two children of James Reeves, a railway bus driver, and his wife, Celia Ann (née Handy).  In 1906, James and Celia and their children moved to Badsey, where James took up market gardening.  They lived in a cottage at the far end of Badsey Fields Lane.  
In 1912, Frank married Edith Louise Pratley in the Witney district of Oxfordshire.  They then settled in Badsey.  A son, Leslie James (1914-2002), and a daughter, Hilda May (1916-2010) were born.  During the First World War, Frank, who was a market gardening foreman at Blackminster, was granted total exemption from military service.
In 1920, Frank and Edith, with Leslie and Hilda, were able to move into the new Council house at 19 Synehurst.  A third child, Ronald Herbert (1923-1992), was born at 19 Synehurst.
By 1934, the Reeves family had moved to Badsey Fields Lane and, from there, to Benlea on Bretforton Road.
Jelfs/Bayley Families
The new occupants were Eric and Elsie Jelfs and their two daughters.
Eric John Jelfs (1901-1975) was born at Badsey, the youngest of five children of Oliver Jelfs and his wife, Fanny Caroline Moore (née Boswell).  The Jelfs family lived at Orchard Way, High Street.  Eric was not quite five when his father died in 1906.  
Eric married Elsie Connie Keen on 23rd June 1928.  They had two daughters:  Elsie Mary (1928-1984) and Joan Evelyn (1934-1997).  They were living on School Road in 1933 when Elsie enrolled at Badsey Council School, and moved to 19 Synehurst in about 1934 (Eric's eldest brother, Frank, lived at No 14).  Eric and Elsie and the two girls were still there at the time of the 1939 register.
In November 1939, Elsie's widowed father, Richard Keen, died.  Elsie's older sister, Lydia, and her husband, Reginald John Bayley, had been living at Ivy House with Richard at the time of the 1939 register.  Some time after Richard's death, Elsie and Eric and daughters moved to Ivy House and Lydia and Richard moved to 19 Synehurst.
Reginald John Bayley (1905-1988) had married Badsey-born Lydia (1887-1954) in 1933, who had a 16-year-old daughter, Dorothy Keen (1917-2003).  Lydia was 18 years older than her husband.  Her home was still given as Synehurst when she died at Avonside Hospital in August 1954, aged 66.  It is not known how long Reginald remained at Synehurst after her death.  He died in March 1988; his address then was Horsebridge Avenue.  A headstone in memory of the couple is in Badsey churchyard.