Hatch/Sandford Families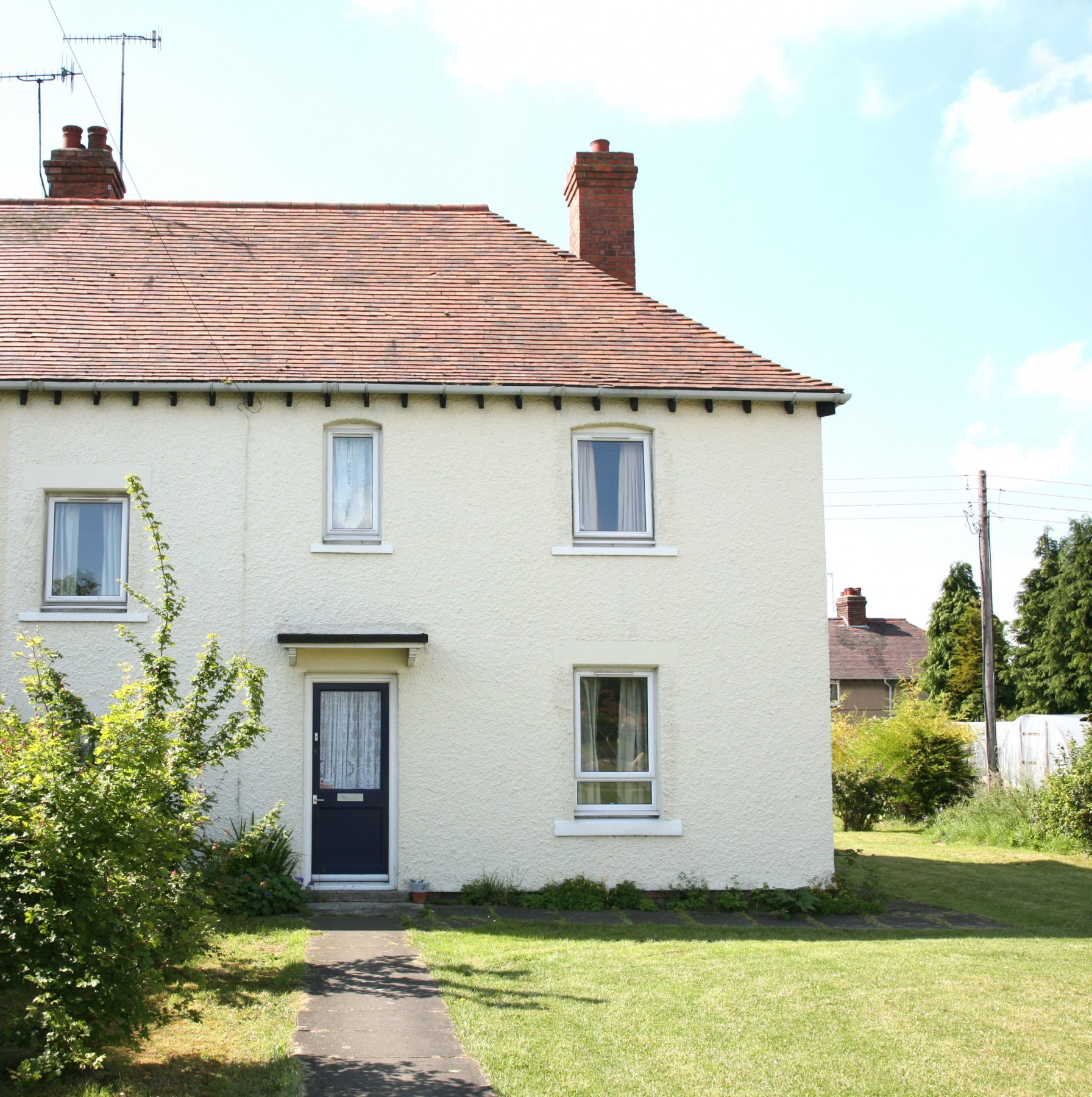 The first occupants of No 18 Synehurst were William and Mildred Hatch and five children.
Frederick William Hatch (1876-1943), known as William, was born in Aston, Warwickshire, the son of Edwin Hatch, a baker, and his wife, Ann.  In 1891, 14-year-old William Hatch, was visiting Henry and Sarah Geden at The Leys, Bretforton Road.  In October 1899, William married Harriet Mildred Cockerton (1878-1962), known as Mildred.  Mildred had lived in many different places in her childhood, due to her father's career in the army but, following his death in 1890 in Suffolk, Mildred's mother, Mary (née Stewart), had returned to the Vale of Evesham to be close to her parents.
In 1901 they lived on Old Post Office Lane, Badsey, William working as a baker's deliverer, and in 1911 they lived at Sharps Row; William was by now a market gardener's labourer.
By the time they moved to the new Council house in 1920, William and Mildred had five children:  William Cecil (1901-1977), Bertram Seymour (1903-1986), Mildred Pearl (1904-1967) known as Pearl, Ruby Mabel (1906-1995) and Percy Donald (1912-1992).  In May 1922, in the new home, Stanley (1922-1996) was born.  Mildred's brother, Bertram, and family, had moved into No 1 Synehurst.
In 1933, when a pupil at Badsey Council School, ten-year-old Stanley wrote a very detailed letter about living in a market gardening community.
Bertram married Elsie Compton in 1930, Pearl married Francis (Frank) Henry Sandford in 1930, Ruby married James Henry Martin in 1933 and Percy married Mary Catherine Little in 1934.  The wedding reception for both Pearl and Ruby's wedding were held at 18 Synehurst.  Bertram, Ruby and Percy all moved away from Badsey.  Pearl and Frank (whose widowed father and siblings lived at 11 Synehurst) initially lived at 18 Synehurst (Frank is recorded in Smith's Household Almanack for 1931 as resident there) but, by 1939, they were living at 7 Synehurst Crescent.
At the time of the 1939 register, the household at 18 Synehurst comprised William and Mildred and two of their sons, William, the eldest, and Stanley, the youngest.  William was a market gardener's labourer, William Junior was a Wholesale & Retail Grocer's Lorry Driver & Food Deliverer, and Stanley was a Post Office Sorting Clerk and Telegraphist.  He later joined the Navy and was mentioned in the local press in July 1942 as he picked up a message from a German radio station about a fellow Badsey resident who had been taken prisoner.
William died at Synehurst in July 1943.  Stanley married Florence Checketts in 1944.  It was probably a few years after this that Mildred, as a widow, moved to one of the new Council houses at Horsebridge Avenue where she died in January 1962.  Meanwhile, William Junior, the eldest son, who never married, had moved to a new Council house at Green Leys.
Mildred's daughter, Pearl Sandford, and family, then moved into No 18.  Pearl and Frank had two children:  Jean Waverley (1931-1987) and Robin William (1935-2012).  Jean married Frederick Dooley in 1955 and Robin married Pearl Christina Clements in 1959.  
Pearl died suddenly in July 1967.  Her children, who had both emigrated to America, came home for the funeral.  Frank Sandford died in March 1982.  It is possible that the Sandfords may still having been living at 18 Synehurst (now renumbered as 32 Synehurst) at the time of their deaths.
Robin Sandford died in America in 2012.