Malin/Knight Families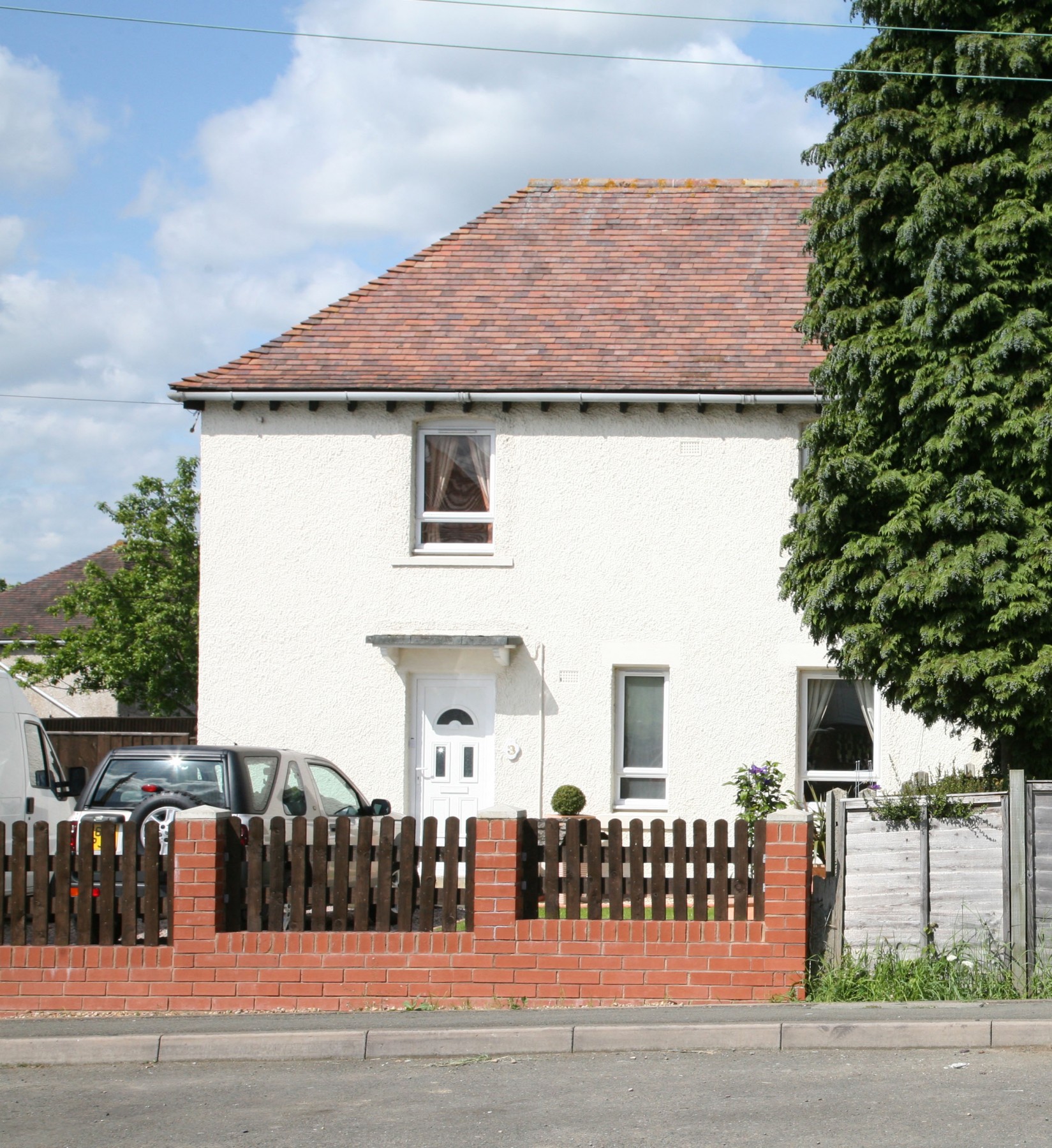 The first people to live at No 3 Synehurst were John and Louisa Malin with six of their seven children, ranging in ages from one to 21 (the eldest, William, had recently married).
John Malin (1867-1927) assumed the name John in adulthood.  He was born Walter Frederick Malin in 1867 at Badsey, the son of Dinah Malin.  In 1871, aged three, he appeared as Frederick and was living with his mother, brother, and lodger John Knight, at Sharps Row.  In 1881, living at The Leys, he appeared as Walter F Knight (Dinah having married John Knight by this time) and he was working as a plough boy.  By 1891 he was recorded as John Malin.
John married Evesham-born Louisa Hodgkins (1876-1929) in about 1896.  They had five sons and two daughters:  William John (1897-1973), Walter Frederick (1899-1966), Thomas George (1903-1982), Prudence Helen (1904-1986), Charles Henry (1909-1969), Jack (1911-1987) and Evelyn Mildred (1919-1983).  In the early years of their marriage, they lived at Honeybourne, Wickhamford, then were back in Badsey by 1901, living at The Leys.  In 1911, they were living at Cotswold View (current-day 36 Willersey Road).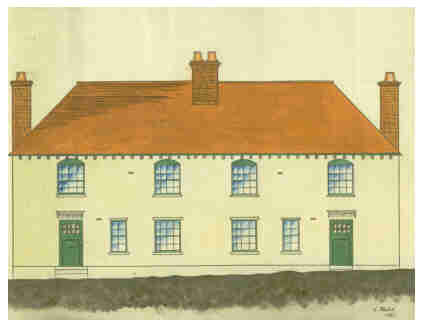 In 1920, John, Louisa, Walter, Thomas, Prudence (known by her second name, Helen, or Nellie), Charles, Jack and baby Evelyn moved into one of the new Council houses at 3 Synehurst.  The children all attended Badsey Council School.  A picture of their new home at Synehurst was drawn in 1921 by 12-year-old Charles Henry Malin.
John Malin died at Badsey in May 1927, aged 60, and his widow, Louisa, died two years later in June 1929.  For a few years after her mother's death, Helen, who had married Geoffrey Knight at Badsey on 6th August 1928, continued to live there until moving to Essex.  Geoffrey Knight is listed in Smith's Almanack as living at 3 Synehurst for the years 1931-1933.
Jelfs Family
The new tenants were Douglas and Freda Jelfs, who moved in shortly after their marriage at Badsey on 23rd February 1933.  Freda, née Knight (1911-1993), was the cousin of Geoffrey Knight.  Douglas Austin Jelfs (1910-1988) had been born at Badsey on 6th August 1910, the eldest of four children of William and Rosa Jelfs.  Their only daughter was born at 3 Synehurst in 1938.
At the time of the 1939 register, the household comprised Douglas and Freda and their young daughter.
Douglas served with HM Forces for five years during the Second World War.  After the war, Douglas and Freda divorced and he married again in 1947 to Nora Duffield (née Harpley), who was the mother of two daughters.  They made their home at 3 Synehurst where a son was born in 1949.  They remained there until 1953 when they moved to Aldington.