Sparrow Family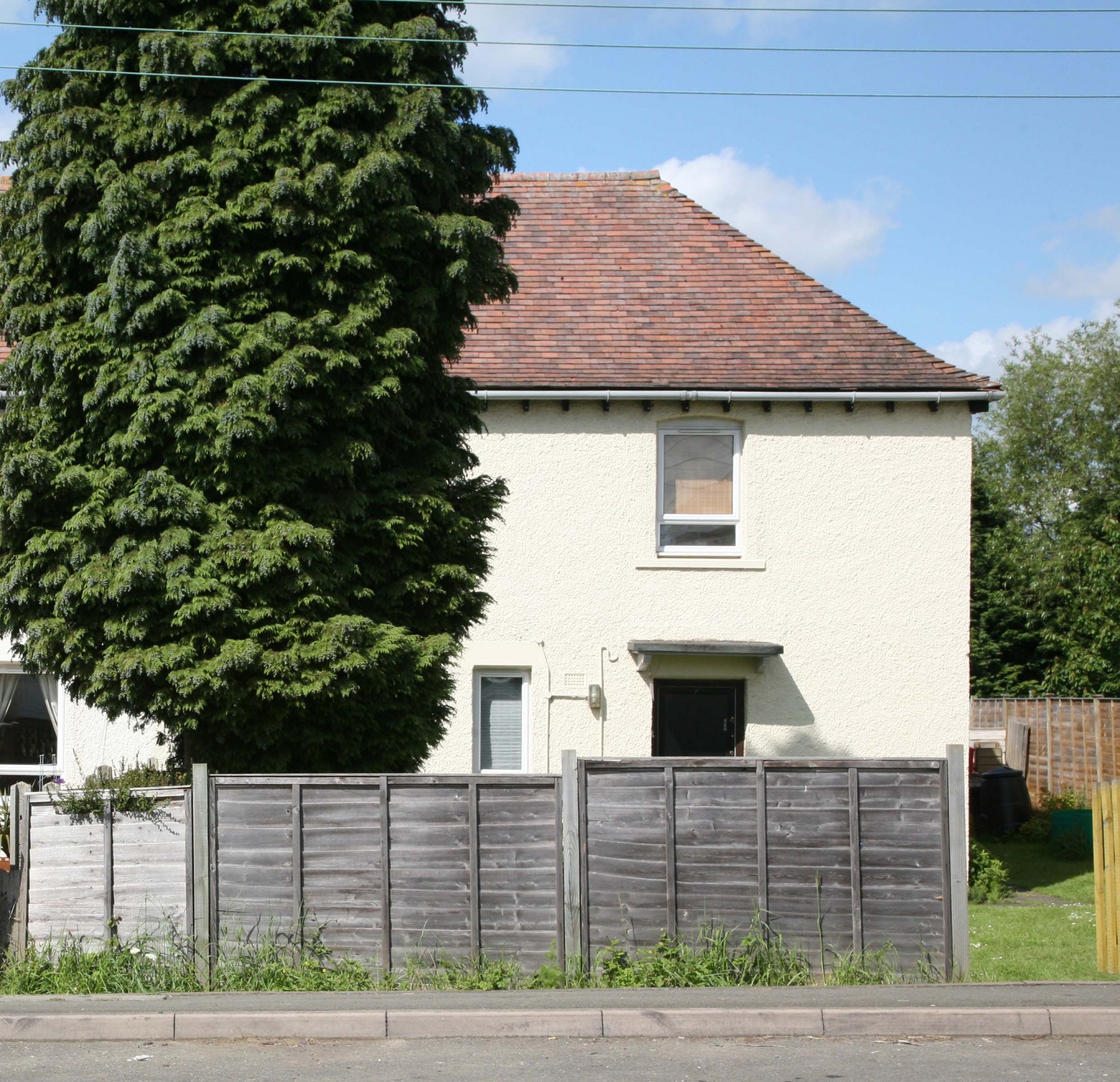 The first occupants were William and Kate Sparrow and their younger daughter.
William Douglas Sparrow (1878-1956) was born at Church Lench on 10th October 1878, the second of four children of Alfred Sparrow and his wife, Lucy (née Hards).  Church Lench was the home village of his father but Alfred, who had left his native Worcestershire in the late 1860s to seek work elsewhere, was back there temporarily.  Soon after William's birth, the family returned to the Isle of Man where Alfred and Lucy had met and married.  By 1889, their travelling days over, the Sparrow family was living in Badsey.   
William married Kate Collett on 21st December 1897 at Badsey.  They had three children:  Rosa Annie (1898-1976), William Douglas (1904-1909) and Lilian May (1914-2001). Their only son sadly died of diphtheria, aged 5.  During their early married life they lived in several different places in Badsey.  William, like his father, was a market gardener.
During the Great War, William (like his brother, Louis, who was killed in action) was an early volunteer, even though he was a married man with children.
The Sparrows probably moved into No 4 Synehurst when it was first built.  The School Admissions Register records that, when Lilian transferred to the Mixed Department of Badsey Council School in April 1921, her address was given as 14 Synehurst, but this is thought to be an error for 4 Synehurst.  They were certainly living at No 4 by the time of the 1924 Electoral Roll.  Meanwhile, William and Kate's elder daughter, Rose, who had married Thomas Keen in 1919, had moved into firstly No 23, then No 2.
By the time of Lilian's wedding in February 1934, they were living at Cothome, Badsey, which was the home of William's widowed father.  At the time of the 1939 register, they were living in a separate family unit at No 2, which was the home of their elder daughter.  William and Kate's final home was Green Leys, although Kate actually died at 2 Synehurst when visiting her daughter.
Collett Family
According to Smith's Household Almanack, Reginald Collett lived at No 4 Synehurst in 1934.
Reginald William Collett (1906-1959) was the nephew of Kate Sparrow.  He had been born at Badsey in 1906, the younger of two children of Thomas William Collett (Kate's older brother) and his wife, Felicia Ellen (née Smith).  Reginald married Doris M Drinkwater in 1930 and they had two young children.  They then moved to Chapel Street, Badsey.
Harris Family
The next occupants were a childless couple in their thirties, Frederick and Olive Harris.
Frederick Walter Harris (1899-1939) was born at Offenham, the son of William and Agnes Harris.  Olive Ellen Harris, née Emms (1901-1982) was born at South Littleton, the daughter of Frederick Emms and his wife, Ellen Emma (née Jones).  Frederick and Olive married in 1926.
Frederick died in the Cottage Hospital, Evesham, on 8th January 1939.  At the time of the 1939 register, eight months later, widow Olive lived alone at 4 Synehurst.  It is not known how long she remained in the house, but she had definitely left by the 1950s when new occupants were in the house.