Crane Family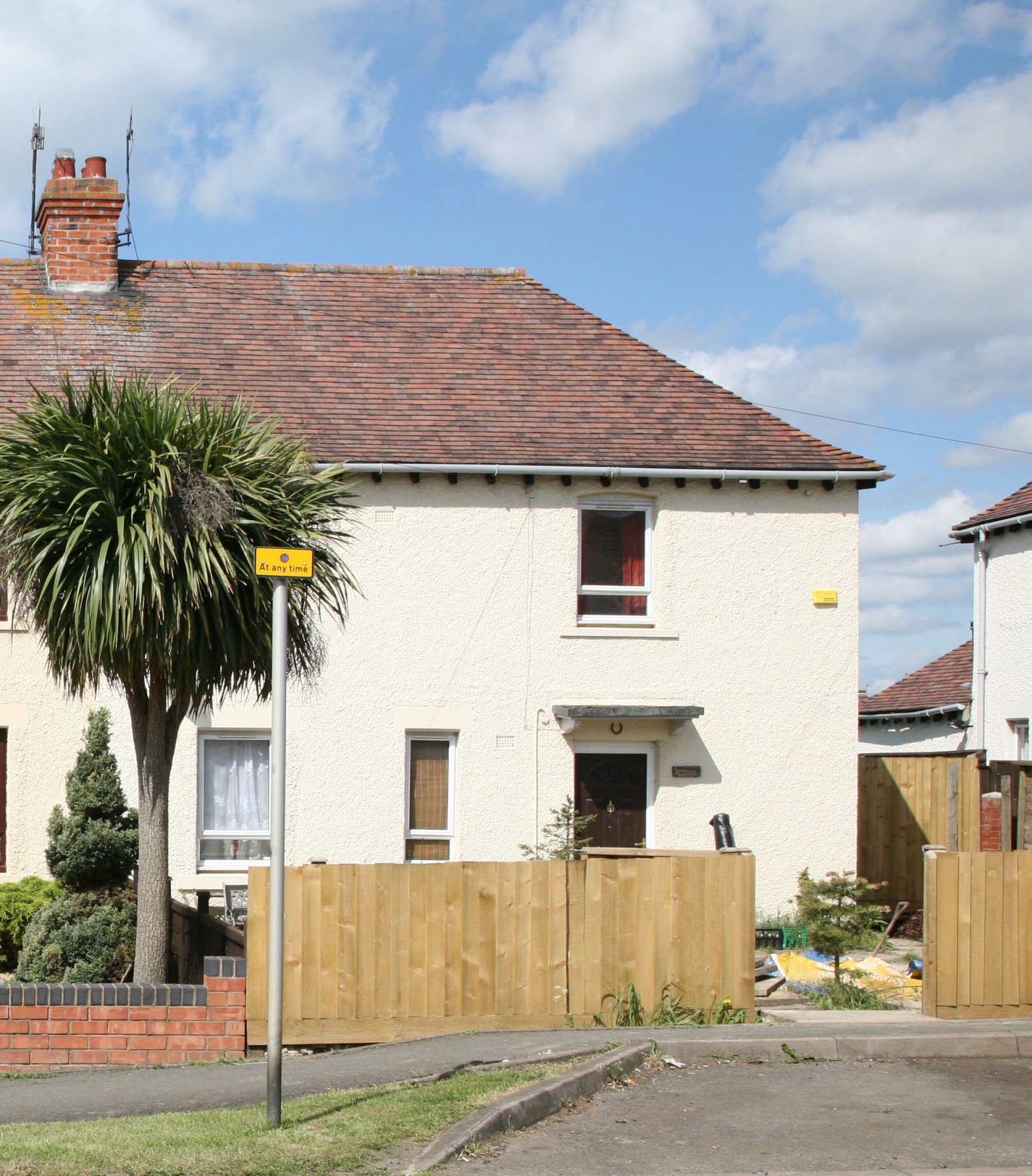 In contrast to their neighbours at No 1, the first occupants of No 2 Synehurst did not stay there for long.  Ernest and Ada Crane and their three young sons lived in the house for only a couple of years.
Ernest Crane (1895-1994) was born at Badsey on 19th February 1895, the eighth of 15 children (though four had died in infancy) of Thomas and Lydia Crane.  Having been a member of the 8th Battalion Worcestershire Regiment and then with the Royal Regiment of Artillery prior to the Great War, Ernest then joined up with the Royal Air Force towards the end of the war.
Ernest had married Ada Rosling at Evesham in 1915 and they had two sons, Clifford Ernest (1916-1992) and Mervyn Henry (1917), born in the West Midlands.  A third son, Geoffrey, was born on 4th August 1920 and registered in the Evesham area, which means they may already have moved into 2 Synehurst by then.  However, the two older boys did not enrol at Badsey Council School until the following year.  Mervyn, who had been at Curdworth Council School, enrolled in January 1921, his address given as "2 Council Houses", and Clifford, who had been at Minworth School, did not enrol until September 1921.  Ernest's cousin, George Henry Crane, had moved into No 9 Synehurst with his large family.
The move back to Ernest's home village appears not to have worked out, as the school register reveals that they had left the district by the end of 1922.
Keen Family
The next occupants were Thomas and Rose Keen and their two young daughters, who had been living at No 23 Synehurst (present-day No 37).  They probably moved to No 2 in early 1923 and remained there for the rest of their lives.
Thomas Charles Keen (1895-1984) was born at Badsey on 6th August 1895, the youngest of ten children of John Keen, a market gardener, and his wife, Eliza (née Clevely).  In 1901 he was living with his family at The Green (Brewers Lane).  He was described as a "gardener's son working on the market gardens" in the 1911 census.
Thomas married Rose Annie Sparrow in 1919.  They had three daughters:  Audrey Doris (1920) was born on 21st May 1920, shortly before they moved into 23 Synehurst, and Evelyn (1922-1975) was born on 10th July 1922.  Lucy Mary (1928-2007), known as Mary, was born on 27th March 1928, once they were living at 2 Synehurst.  Rose's parents, William and Kate Sparrow, lived at 4 Synehurst.
In 1933, whilst a pupil at Badsey Council School, Evelyn Keen wrote about living in a market gardening community.  At the time of the 1939 register, Thomas and Rose were recorded at 2 Synehurst with their two younger daughters.
At the time of the 1939 register, Rose's parents, William and Kate Sparrow, were also living at No 2, but recorded as a separate family unit.  They had originally lived at No 4 Synehurst, but had left there by the early 1930s and, according to Smith's Household Almanack, lived in several different places.  It is not known if their stay at No 2 was just temporary as their final home address was Green Leys.
Evelyn married Horace Henry Silvester at Badsey in 1942 and the reception was held at Synehurst, as was noted in the newspaper report.  Audrey married Frederick Joseph Gerrish in 1944 and Mary married Elfryn Leslie (Les) Williams at Badsey in 1947.  Audrey's daughter, Valerie Diane (1941-1987) was living at 2 Synehurst when she married in March 1959.
In September 1958, Kate Sparrow (Rose's widowed mother) was visiting 2 Synehurst when her death occurred in the early hours of Sunday morning.
Rose Keen died in November 1976 and Thomas in December 1984 at 2 Synehurst, having lived there for over 60 years.