Parish Council Burial Ground, Wickhamford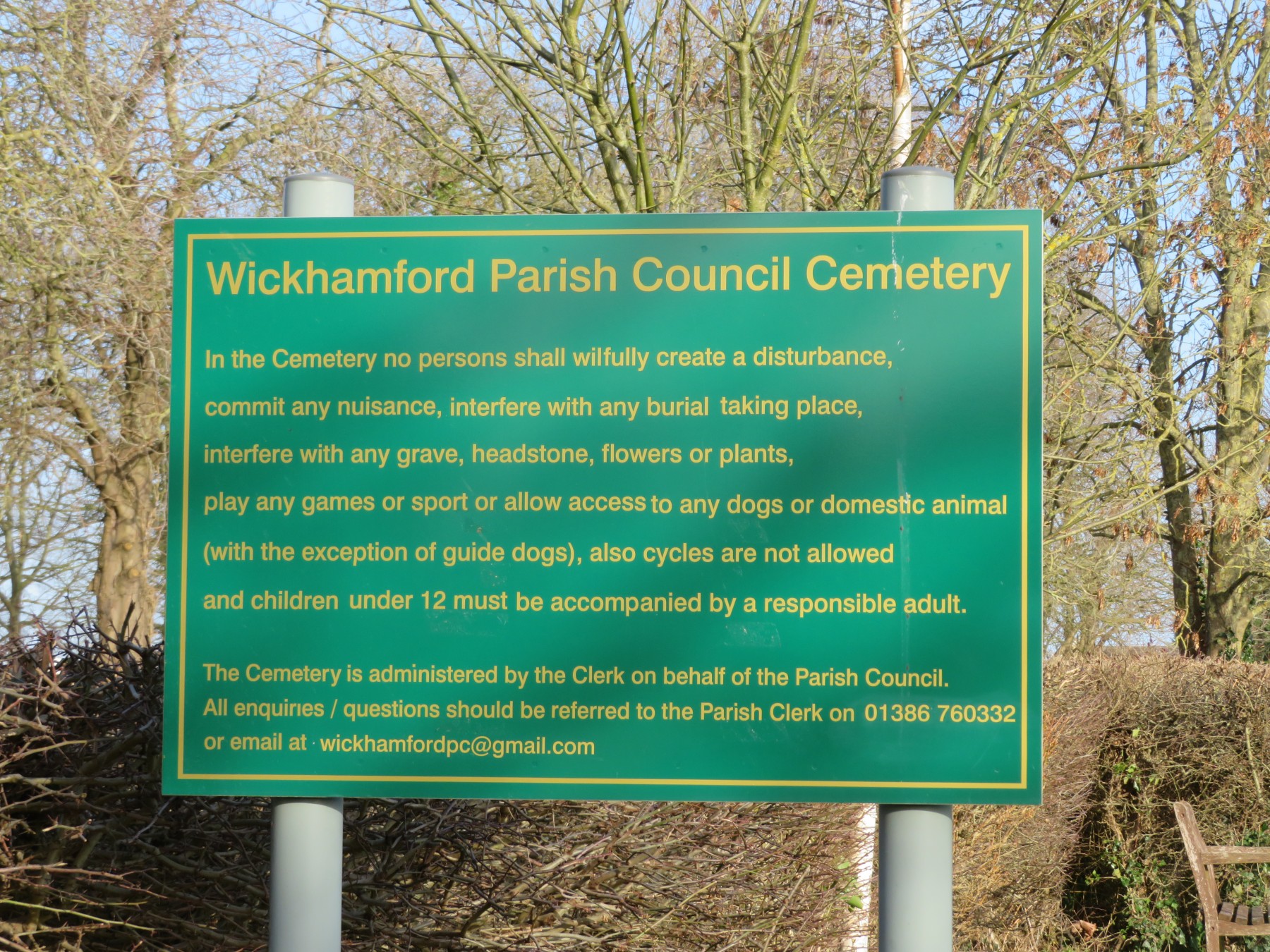 By the early 1950s the graveyard at the Church of St John the Baptist was almost full, so it was necessary to acquire a new burial ground.  The details of the creation of the new ground may be found in the following article:  Wickhamford Parish Council Burial Ground.
The new burial ground was consecrated in October 1956, but it was not until four months later that the first burial took place:  that of 53-year-old Nellie Southern.  The Parish Magazine of March 1957 does not refer to this being the first burial in the new ground.  It simply says:  "We extend our deepest sympathy to the relatives of the late Mrs Nellie Ethel Southern, who died on February 9th and was interred in Wickhamford Burial Ground on February 14th."
A major survey of the cemetery was undertaken in early 2021 by Tom Locke, Val Harman, Peter Stewart and Maureen Spinks.  A photo of each monumental inscription has been taken and the details transcribed, with a link to the entry in the burial register.