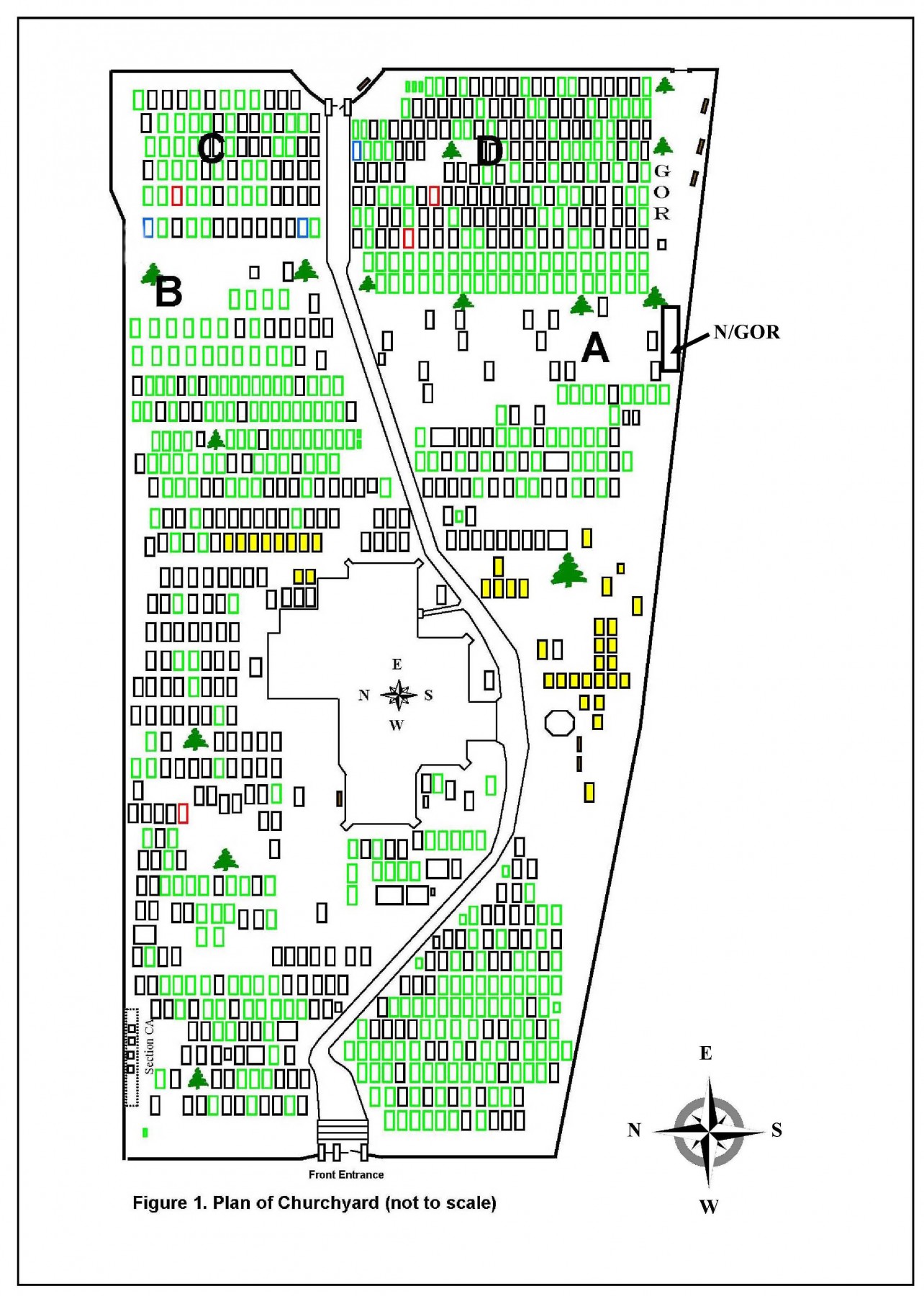 Here we present the results of a major survey which involved recording and photographing almost every monumental inscription at St. James' Church, Badsey. Peter Stewart carried out the survey in 2001 and 2002. Monumental inscriptions recorded since the last survey are currently being added and the section maps updated.
The Inscriptions
Where possible, I have presented each inscription as written on the monument, using bold lettering only for names. Stonemasons names are also included in the inscriptions, but not in bold lettering. In the B&MSGH surveys, surnames and forenames are displayed in BLOCK CAPITALS, and the rest of the inscription in lower case. Square brackets are used to enclose eroded and unreadable parts of the inscriptions. And where appropriate the missing information has been added after reference to the burial registers.
Where burials are commemorated, all inscription are followed, in square brackets, by a reference line, given the following details:
Pre-1813 [Individual initials (if more than one burial)/ Burial Register No./ Burial date]
Post 1813 (when the first printed registers were introduced) [Initials/ Burial Register No./ Page No./ Entry No./ B or Cr. (date of burial or interment of ashes)/ Age (if not shown on monument)]
Book of Remembrance: Where there are inscriptions for those commemorated in the Book of Remembrance only, the reference line will contain the following [Initials/ BoR/ D. (date of death)]
Additional notes for reference line:
Individuals not commemorated in the monumental inscription, but known to be interred in the same plot are also included.
'Omitted from PR' is used where an individual is known to be interred in a plot, but not recorded in the burial registers, and 'Not in PR' for those individuals who are only commemorated and interred elsewhere. However, some of these latter individuals may be interred in the plot, but the evidence is lacking.

Where the information shown in the inscription differ from that given in the registers, the differences are marked with an asterisk (*) in both the inscription and reference line.

Where there are differences in the spelling of names, or additional forenames, names are given in full.

 
---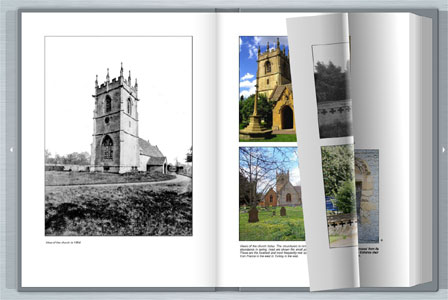 Peter Stewart has published his survey of Badsey church and churchyard in a beautifully illustrated book. He has kindly allowed us to publish an online version of this on this website, but much better viewed under Church Surveys on the old site www.badsey.net
---
Peter F. Stewart
10 Digby Road
Evesham
Worcestershire
WR11 1BW
England
e-mail: peter.stewart2@talktalk.net
---