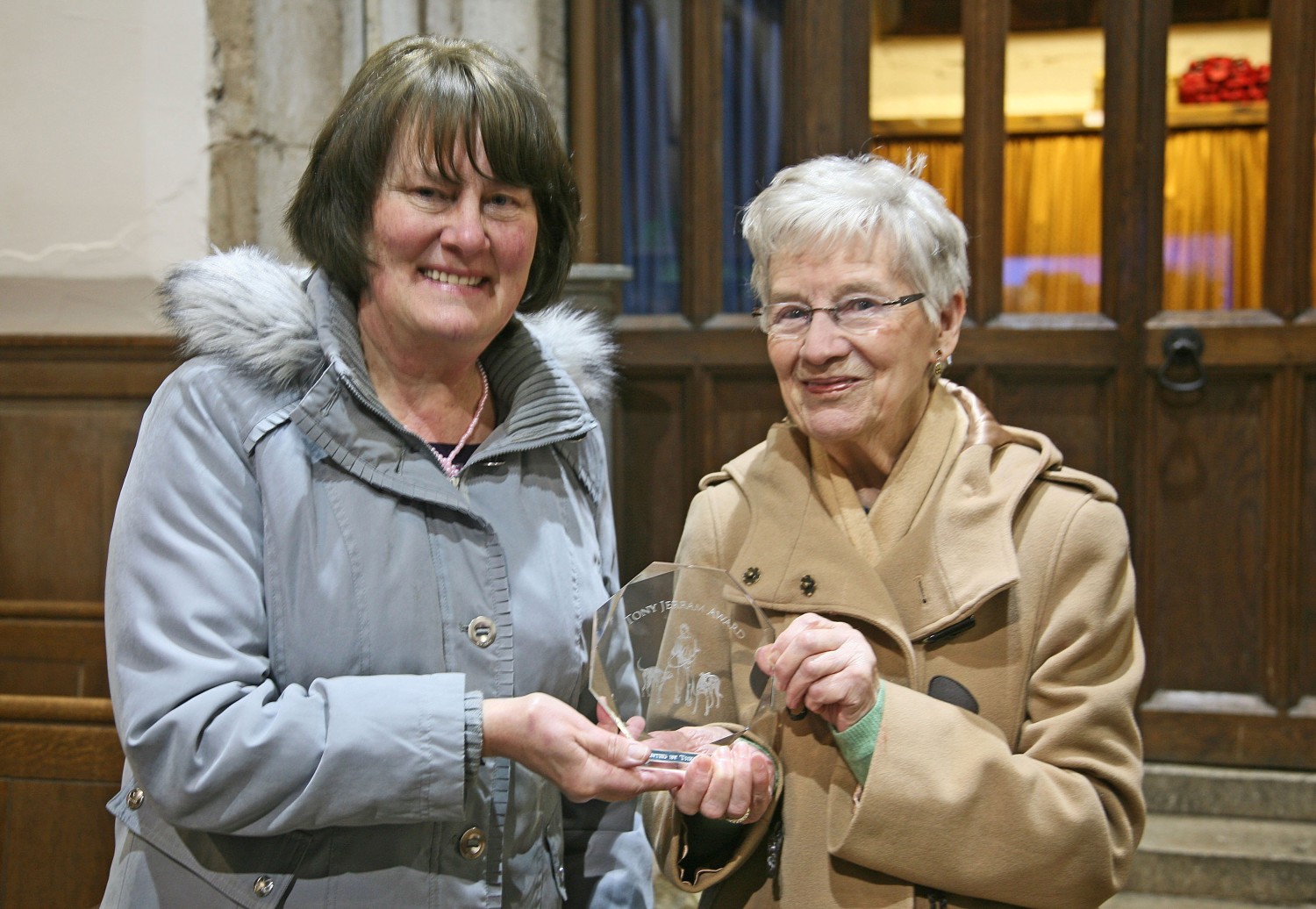 Unsung heroes aim to improve the world we live in; they do it out of love, not for personal gain.  This year's Tony Jerram award went to one such unsung hero, or rather, heroine.  Jean Dyke was presented with the award for her many years of running the Coronation Street Club for Disabled People.
The Coronation Street Club used to operate in Evesham but, for about the last ten years, it meets weekly at the Badsey Royal British Legion. One of her nominators wrote: "You never hear her moan or have a negative opinion on anything.  She is a wonderful selfless person who I think wholeheartedly deserves some recognition for what she has done and is still doing."  Another nominator wrote:  "Tireless work for disabled club every week, including arranging outings and entertainment for no reward.  Also does much for Macmillan Support.  Generally will help anyone less fortunate than herself".  In the past, Jean also worked at Vale of Evesham Volunteer Centre.
Last year, the Mayor of Evesham visited the Coronation Street Club for their jubilee party.  He later wrote in his diary:  "Jean is one of those wonderful people who will 'just get on with it', quietly working away and making a real difference to people who need it."
Jean first moved to Badsey nearly 65 years ago with her parents.  They lived firstly at No 5 Cotswold View (the present-day No 42 Willersey Road) and then, in 1968, Jean's by then widowed mother had a bungalow built on land close by, where Jean still lives to this day.
Jean was presented with his award by Elizabeth Bolland, the recipient of the 2010 award.