On 12th August 1916, The Evesham Journal reported that William and Alice Cox of Pitchers Hill, Wickhamford, had six sons serving their country:  Private Charles William Cox, Sergeant James Thomas Cox, Private George Frederick Cox, Corporal John Henry Cox, Bombadier Albert Cox and Gunner Frank Cox.  Bombardier Albert Cox (1896-1985) was the sixth son of William and Alice and had been born at Ebrington.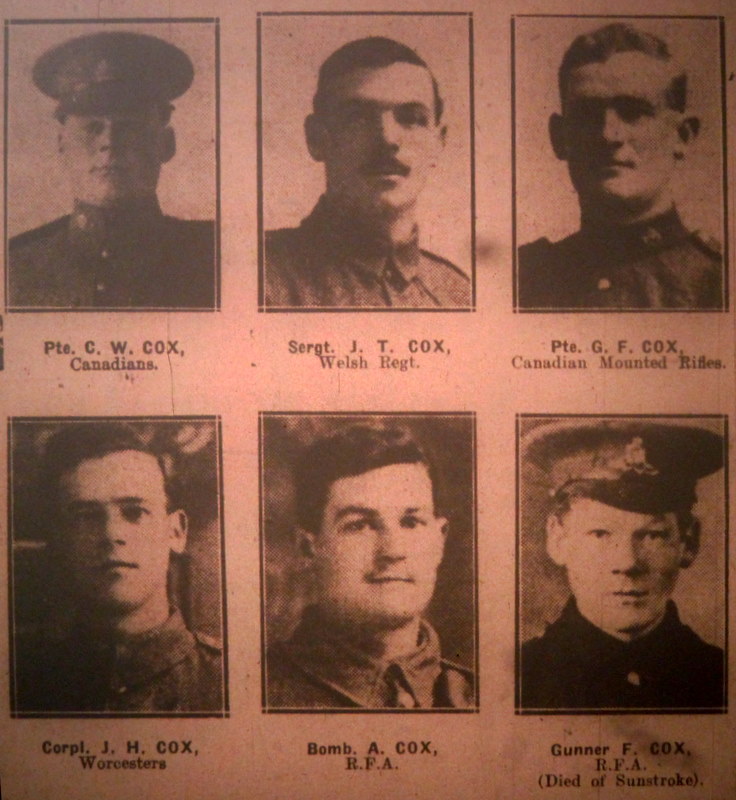 Albert was a market gardener's labourer living with his parents, four brothers and two sisters on Pitchers Hill in 1911.
Albert joined the Royal Field Artillery and served in France and Salonika.   No surviving service records have been found for him.