On 12th August 1916, The Evesham Journal reported that William and Alice Cox of Pitchers Hill, Wickhamford, had six sons serving their country:  Private Charles William Cox, Sergeant James Thomas Cox, Private George Frederick Cox, Corporal John Henry Cox, Bombadier Albert Cox and Gunner Frank Cox.  Private George Frederick Cox (1890-1962) was the fourth son of William and Alice and had been born at Ebrington.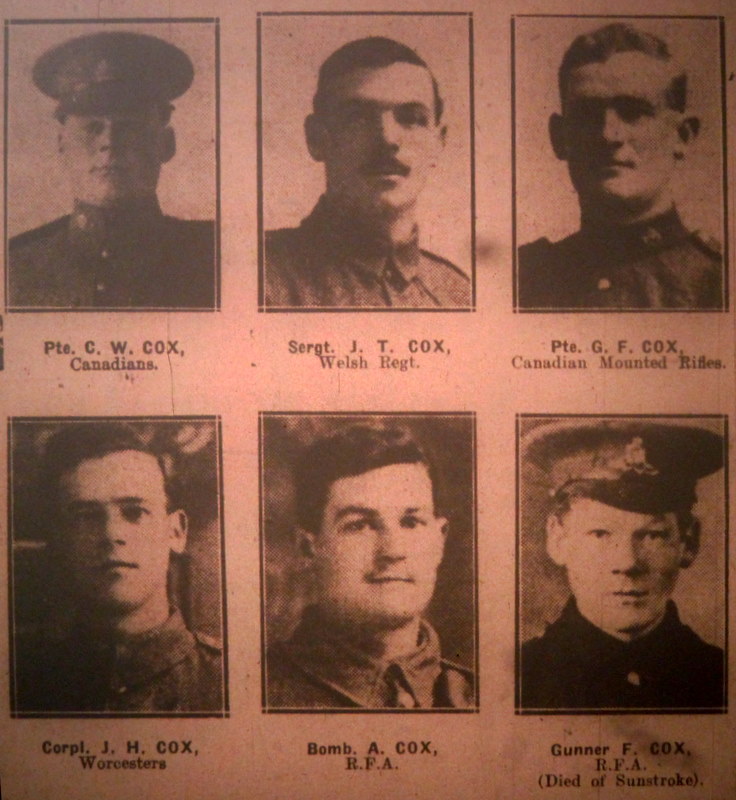 George moved with his family from Ebrington to Badsey in 1901 and then to Wickhamford in about 1903.  In 1910, he followed his older brother, Charles, to seek his fortune in Canada.   There is a record of a 'Geo. F. Cox', labourer, leaving Liverpool on 18 March 1910 aboard the SS Victorian, bound for Halifax, Nova Scotia, and this is likely to be him.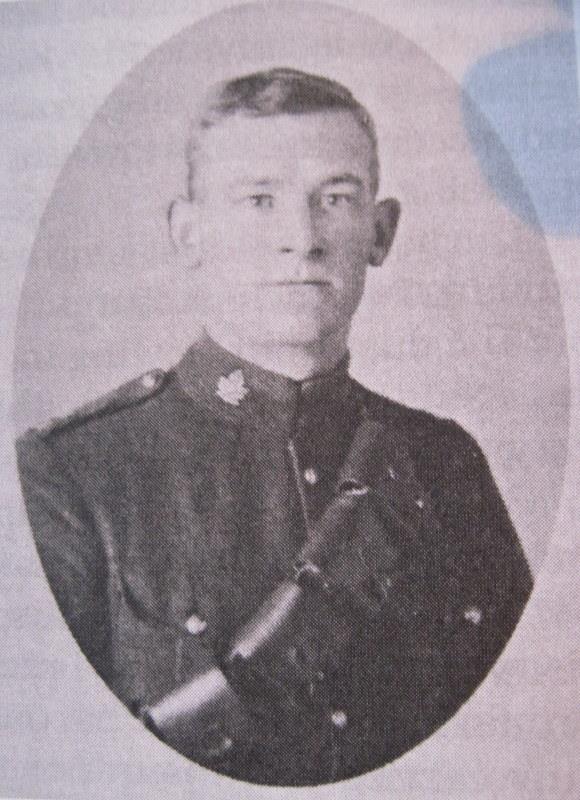 George joined the Canadian Mounted Rifles (No 117210) on 21 April 1915 in Calgary.  On enlistment, he was reported to be fit for service with the Canadian Overseas Expeditionary Force and was mentioned in the 12 August 1916 edition of the Evesham Journal to be in France with the Eaton Motor Machine Gun Company.
George returned to Wickhamford in the 1930s and, for many years ran the shop on Pitchers Hill, which was in the house adjacent to the closed Post Office.  George died at Wickhamford in 1962.