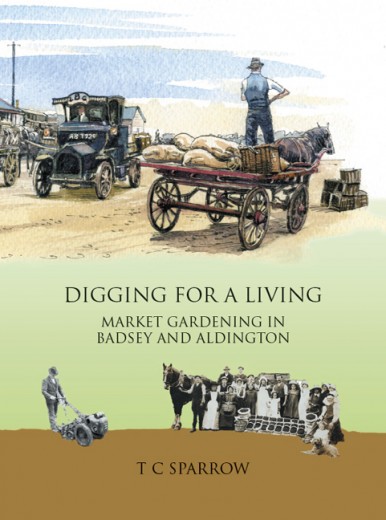 Written by T C Sparrow.
120 pages. More than 100 photographs, maps and illustrations.
Published by the Badsey Society, 2011.
ISBN-10: 0-954746-95-3
ISBN-13: 978-0-954746-95-7
Price £6.
The writing and publication of this book forms part of the Last Market Gardener project led by Maureen Spinks for the Badsey Society. We are grateful to the Heritage Lottery Fund for their support.
This book is the fascinating story of the market gardening industry in Badsey and Aldington.
Once the dominant land use, small-scale market gardening in the Vale of Evesham has all but disappeared. Drawing upon first-hand experience and fascinating illustrative material, Terry Sparrow provides timely insights into 'growing'. Digging for a Living traces the rise of market gardening in the late 19th century, when Badsey and Aldington bucked the trend of rural depopulation, through the boom years, to steep post-war decline. I can thoroughly recommend this book to all those who want to understand the essence of Badsey, Aldington and the Vale beyond.
– Nick Evans, Professor of Rural Geography, University of Worcester.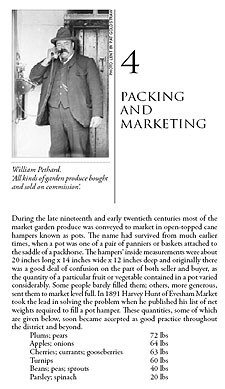 Contents
EARLY DAYS
THE REASONS FOR CHANGE
GROWING THE CROPS
PACKING AND MARKETING
A PROSPEROUS VILLAGE
THE FIRST WORLD WAR
A TIME OF DEPRESSION
THE SECOND WORLD WAR
THE CHANGING SCENE
THE DRIFT FROM THE LAND
CONCLUSION