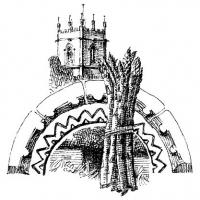 Welcome to the website of The Badsey Society where we invite you to enjoy photos, memories and historical research about the people and places that make up the village of Badsey, the hamlet of Aldington and the neighbouring parish of Wickhamford. To view, just browse and open the categories listed on the left, or enter text into the Search box.
Spanish Flu 1918-1919 - Coronavirus 2020
Find out how the Spanish flu epidemic of 1918-1919 affected Badsey and listen to The Badsey Society's small contribution in Episode 2 and Episode 3 of a Radio 4 programme about the pandemic when extracts from the Sladden letters were read.  Why not be a part of history and submit your own 2020 Coronavirus chronicle?  
Recently Added Articles
In these strange times, when people are spending long periods of time at home self-isolating, now is the time to explore the history of our villages.  Why not write something yourself?  We welcome well-researched articles relating to Badsey, Aldington or Wickhamford.  Please send as a Word document to history@badsey.net; photos should be sent separately as JPEGs.