Captain John Pickup Lord, a Lancastrian by birth, owned vast amounts of land in Badsey, Aldington, Wickhamford, and also Bengeworth.  By the time of his death, his land-holdings in Badsey and Aldington amounted to nearly a fifth of the village, whilst in Wickhamford he owned virtually the whole village.
In July 1865, J P Lord bought 22 acres of land at Aldington called Under Badsey Grounds.  He was already the owner of land in the area as the sales particulars said, "… adjoins the estates of Mr Lord …".  This was probably the Knowle Hill estate, but when he acquired that land is unknown.  The following year, Lord took the opportunity to buy more land in the area, firstly 27 acres at Aldington known as Gerrard's Piece, which adjoined Badsey Undergrounds.  Then on 2nd July 1866, he bought 275 acres of land at Badsey, Aldington and Offenham.  Three weeks later, he bought Bully Book Close, 5½ acres, south of the Willersey Road, which was adjacent to land he had just acquired.
Three years after the Badsey/Aldington purchases, John Pickup Lord acquired the Wickhamford Estate in July 1869 after it failed to sell at auction when put up for sale by Lord Sandys.   The Worcestershire Chronicle of 21st July 1869 stated:  "The Wickhamford Estate, since the auction announced last week, has been sold for £50,000, including timber, to Mr Francis Parker, as agent to J P Lord, Esq, of Hallow Park."  The land area was 1203 acres. He transformed the village over the next few years, demolishing most of the poorer cottages and building pairs of brick and slate houses for the farm workers on the village street and Longdon Hill.
John Pickup Lord died on 18th March 1877, aged 56.  He was in the processes of buying a further 21 acres at Badsey from the Appelbee estate:  a barn and cottages on Mill Lane and land at Sand Field (Bully Brook).  The sale was completed a week after his death by his widow, Constance Lord.
This article gives information on John Pickup Lord's family background and details of his life.
Early life in Lancashire
John Pickup Lord was born on 8th February 1821 in Wigan and baptised there in All Saints Church on 27th July.  His parents were John Lord (1796-1863) and his wife Ann, née Pickup, who had married in Blackburn in 1820.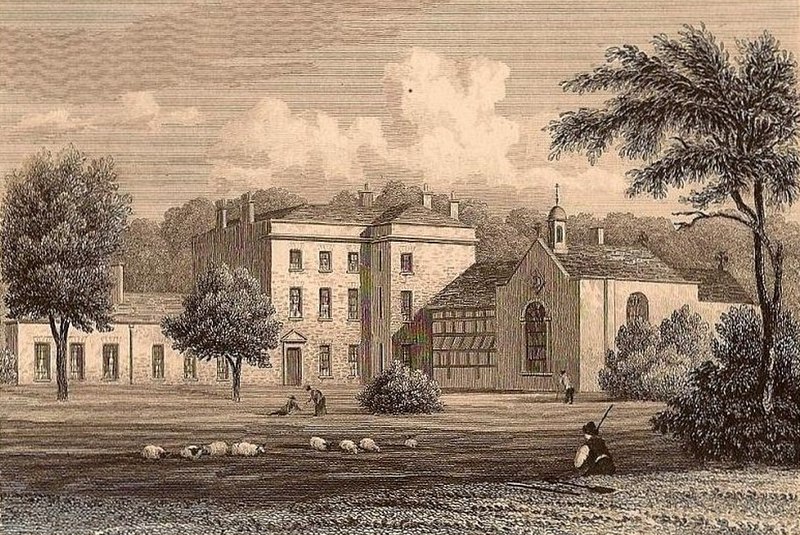 The Lord family home has not been located in the 1841 census, but John Pickup Lord was recorded at Brasenose College, University of Oxford. He had entered the college – matriculated – on 10th June 1840.  In a newspaper report of October 1845, 'John Lord Esq. of Standish Hall' was mentioned as a director of a number of railway companies around the country. Then, in the 1851 census, the Lord family was recorded as living at Standish Hall, south-west of Wigan.  John Lord was described as a farmer of 350 acres, employing 15 labourers, but also as an Attorney at Law.  His wife, Ann, and his unmarried sister, Mary, lived at the property along with his thirty-year-old son, John Pickup Lord.  The latter's occupation was given as 'Gentleman'.   In the household there were also four servants.
The London Gazette in July 1846 announced the commissioning of John Pickup Lord to be a cornet in the Duke of Lancaster's own regiment of Yeoman Cavalry.
Life in Worcestershire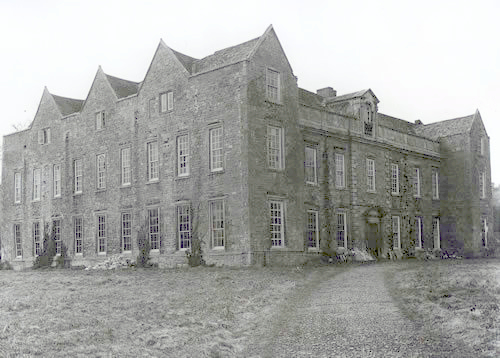 J P Lord's first association with Worcestershire began in the 1850s.  His father retired from public life in Wigan, gave up his residence at Standish Hall, and went to live at Elmley Park in the village of Elmley Castle.  This was the large house in the village known as The Mansion.  On 1st December 1858, when John Pickup Lord married Constance Charlotte Hallett Thomson at St George's Hanover Square, London, his abode was given as Elmley Castle.  Two deeds, "being settlements on the marriage of John Pickup Lord of Elmley Park, Elmley Castle, and Constance Charlotte Hallett Thomson", are held at the Worcestershire Archive & Archaeology Service.
John and Constance Lord were living at 15 Lansdown Cresecent, Cheltenham, by April 1860 when their first child, John Frederick Lord was born.  The Cheltenham Looker-on of 2nd June 1860 recorded that Captain J P Lord was departing 15 Lansdown Crescent for Elmley Park.
At the time of the 1861 census, John Pickup and Constance were living at Elmley Park with their young son and three resident servants.  In the same property lived John Lord Senior (described as 'Landed' and 'Proprietor of Coalmines'), his wife and sister and six servants.  John Pickup Lord was described as 'Land Proprietor' and 'Capt. 5th Lancashire Militia'.  The Army records show that he had held the rank of Captain since 1853. This unit was formed at Burnley in March 1853 and during the Crimean War was posted to Aldershot, Dublin and Clonmel, Tipperary (1855-1856). He resigned from the regiment in April 1862.
From early in 1862, Captain & Mrs Lord rented Hallow Park near Worcester, which remained their principal residence for most the rest of their lives (with the exception of about three years at Great Malvern).  Their second son, Walter, was born there at the end of April.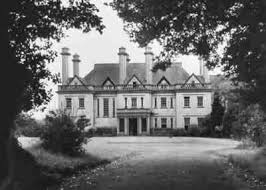 John Lord Senior died suddenly on 15th November 1863 at Elmley Park.  The Worcester Journal of 21st November 1863 said:  "On Saturday Mr Lord was in Worcester and apparently in the enjoyment of excellent health, and on Sunday morning he attended Divine Service.  Afterwards he paid a visit to Bricklehampton Hall, the residence of R W Johnson, Esq, accompanied by his son, Captain Lord of Hallow Park.  Having remained there a short time, Mr Lord and his son set out for home; but during the walk Captain Lord observed that his father appeared fatigued, and on asking whether anything was the matter, Mr Lord told him that he experienced a peculiar sensation in the chest.  Upon reaching his house Mr Lord still complained of the pain, and whilst sitting on a sofa with Mrs Lord, gasped twice and expired.  Medical aid was at once summoned, and Mr Francis Davies, surgeon, of Pershore, was speedily in attendance, but his skill was of no avail.  As Mr Davies was of opinion that death resulted from the rupture of a blood vessel in the region of the heart, a Coroner's inquest was not deemed necessary.  We understand that the body will be buried in the family vault at Wigan."  It is possible that it was the sudden death of John Lord Senior that allowed his only son, John Pickup Lord, to begin acquiring large amounts of land.
Family life
John Pickup and Constance Lord had nine children in total:  John Frederick (1860-1923), Walter Harold (1862-1906), Constance Mary (1863-1945), Arthur Edward (1865-1935), Henry Ingram (1866-1899), Charles Silvester (1868-1917), Alice Penelope (1869-1953), Ethel Helen (1871-1927) and Reginald Spencer (1873-1926).
For most of the time that their children were growing up, the Lords lived at Hallow Park, described as "on a lofty eminence commanding a view of the River Severn".  Captain Lord was very involved with the church in Hallow where a new church was consecrated in May 1869.  After the service, a luncheon was served in a large tent at Hallow Park.  Lord gave the altar-cloth as his gift to the new church.
At the November 1868 election for the East Worcestershire constituency when Richard Amphlett, Conservative, was elected, J P Lord of Hallow Park was a member of the Central Committee.  He was also a Justice of the Peace and his name appears in the local press on a number of occasions as presiding at Petty Sessions.
A brief report in The Worcester Journal of 17th June 1865 reveals that the Lords travelled to France on at least one occasion:  "On Saturday there was a general and painful impression in Worcester that Mr & Mrs J P Lord, injured in the South Eastern railway accident, were our neighbours of Hallow Park.  Much as they may sympathise with the real sufferers, Worcester people were delighted to learn that Mr & Mrs Lord were safe and well."  The rail crash was a derailment of the Folkestone to London boat train at Staplehurst, Kent, on 9th June.  Ten passengers were killed and 40 were injured.  One of the passengers on the train was Charles Dickens who was greatly affected by his experience.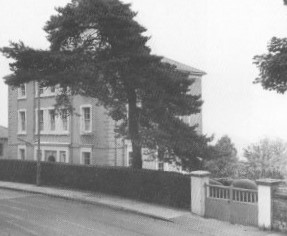 By 1871, the Lord family had moved to Cherbourg House, Great Malvern.  There were five of the younger children living at home, together with a governess and seven other servants.  John Pickup Lord was recorded as a Justice of the Peace and he had no other occupation. The contents of this property had been up for sale in September 1870, so it is thought that John Pickup Lord rented the house at about that time.  The two youngest children were born at Great Malvern in 1871 and 1873 respectively.  The Lords were back at Hallow Park by December 1873 as Captain & Mrs Lord were listed amongst the guests attending a grand ball given by the Earl and Countess of Dudley at Witley Court at which "the élite of the county were present".   A number of newspaper advertisements indicate that Cherbourg House was then being used as an educational establishment.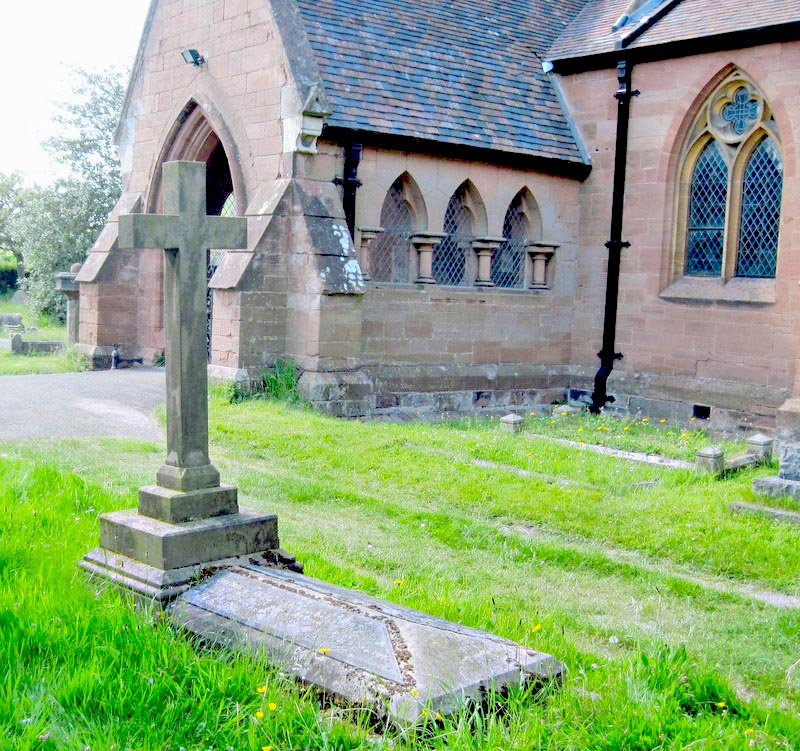 John Pickup Lord died at Hallow Park on 18th March 1877, aged 56.  Just a week before his death, The Worcester Journal of 10th March 1877 contained an article about lighting Hallow Church with gas:  "The parish church has hitherto been lit by means of candles, but on and after Sunday next it is hoped that gas will be used instead.  Mr J P Lord of Hallow Park has employed Messrs J Edmundson & Co of Great George Street, Westminster, to erect gas works on land in his possession near the church, and which are to be used to illuminate the park as well as the church."   It is to be hoped that J P Lord had a chance to see the illuminations before his death.  He is buried in Hallow churchyard, near the entrance to the Church.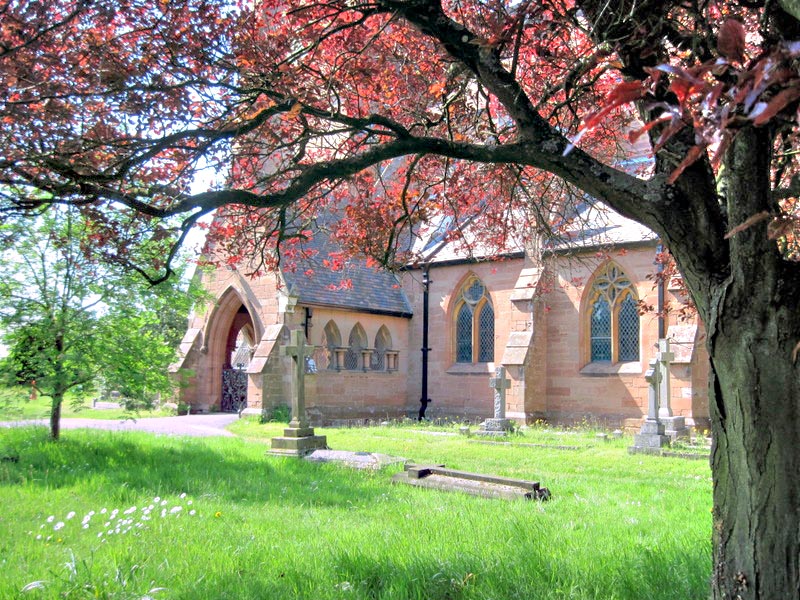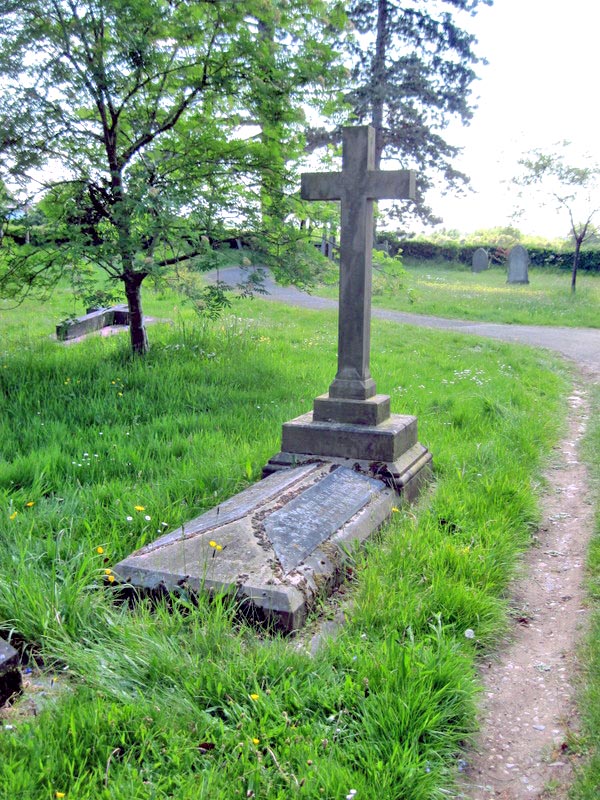 Probate recorded John Pickup Lord as 'formerly of Cherbourg House, Malvern, but late of Hallow Park', as he had been living in Malvern when he first made his will in 1872 but had returned to Hallow Park when he made the codicil in 1875.  His effects were noted as 'under £50,000', equivalent to about £4 million today.  His death was noted in various newspapers with regard to any claims on his estate, but no general obituary seems to have appeared.  His widow, Constance, died at Hallow Park on 2nd January 1884, aged only 46, and she was buried in the same grave as her husband.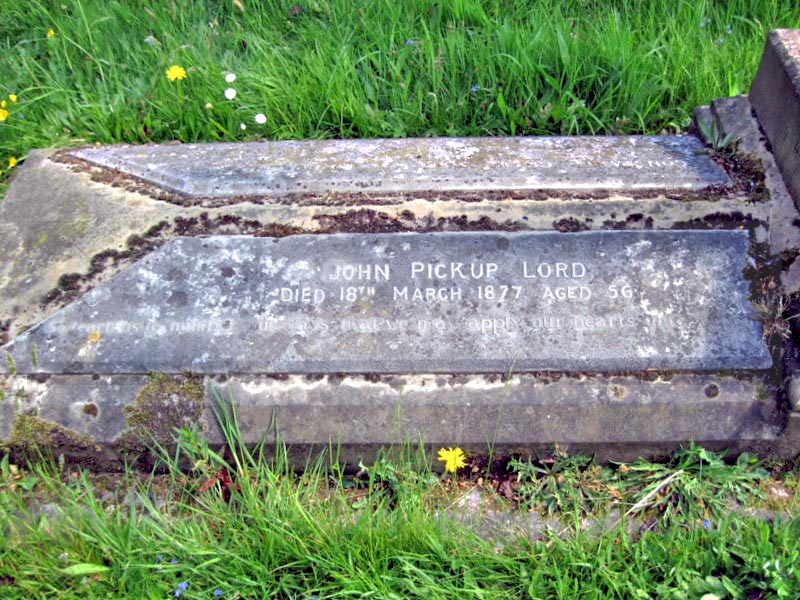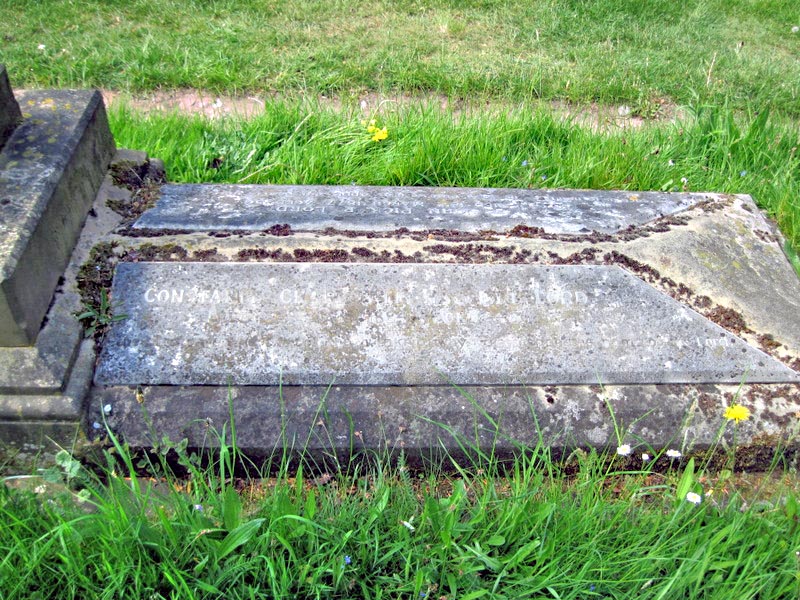 Shortly after Constance Lord's death, Hallow Park was let.  It is assumed that the younger children (the youngest of whom was only ten at the time of his mother's death) may have gone to live with their mother's relatives .  Certainly, the two youngest daughters, Alice and Ethel, were living with Bridget Hallett in Richmond, Surrey, at the time of the 1891 census.
John Frederick Lord, the eldest son, followed in his father's footsteps by going to Oxford University; he entered Christ Church College in 1879 to study music. He was awarded B.A. and M.A degrees.  He was referred to as 'Rev' in the university documents and had attended Eton College. Walter Harold Lord went on to serve as a Captain in the Worcestershire Regiment and he died 1906, aged 44, a notice in the Morning Post mentioning his father as 'the late John Pickup Lord'.  He is buried next to his parent's grave in Hallow churchyard.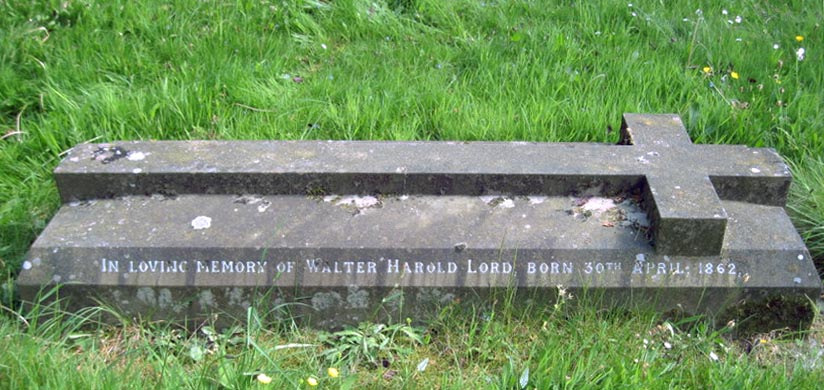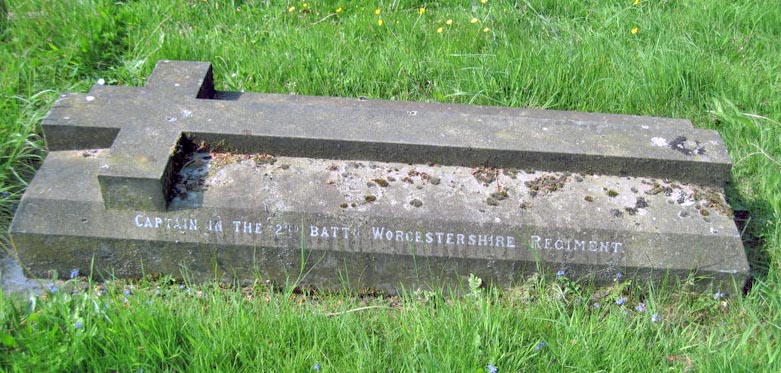 Constance Mary Lord married the Reverend Charles Edward Leigh a month and a half after her mother's death; Reverend Leigh became one of the trustees of his father-in-law's estate following the death of his mother-in-law.  Arthur Edward Lord was a solicitor with the Worcester firm, Lord & Parker, based at 3 Foregate Street; he spent most of his life living in Hallow.  Henry Ingram Lord died in Canada, aged 32; Charles Silvester Lord died in Donegal in 1917, aged 48 and Reginald Spencer Lord died at Southsea in 1926, aged 53.  The two youngest girls did not marry.
Summary
For someone who had a significant influence in Badsey, Aldington and Wickhamford it is surprising that so little information exists about John Pickup Lord's life.  Apart from census and birth, marriage & death records, very little appeared in print about him.  He was a Justice of the Peace, but there are very few press reports concerning this.  No portrait, or photograph, of him has been found and his death was marked only by some press notices, but no full obituary.
He owned land in Badsey and Aldington from 1865 and the Wickhamford Estate from 1869 until his death in 1877 (in addition he also owned land at Hallow and in Lancashire).  The Trustees of his Estate did not finally relinquish all of their interest in land and property until they sold it to Christ Church College, Oxford, in 1950.  An earlier attempt to sell by lots at an auction in 1930 was mainly unsuccessful.  The Trustees in 1950 were John Pickup Lord's grandsons, John Arthur Lord (son of Arthur Edward Lord) and Frederick Maurice Lord (son of John Frederick Lord).
During his short time as owner of the Wickhamford Estate, Lord arranged for the demolition of old cottages in the field on the opposite side of Manor Road to the Sandys Arms, which had been destroyed by fire in March 1872.  These were replaced by the pair of brick houses, now 5 & 6 Longdon Hill, which bear a plaque on the side showing they were built in 1872.  A similar plaque is on the side of a stable at Wickham Farm (then Pitchers Hill Farm) dated 1871.   Another plaque was on cottages at the Evesham end of Wickhamford Lane.  In January 1873, according to a report in The Worcester Journal, an entertainment was held in the Tithe Barn, situated between the church and Manor house, at which one of the mottoes decorating the wall said, "Success to Captain Lord".  He owned, but never lived in, Wickhamford Manor, it being let to a succession of four tenants during his almost eight years of ownership – John Nind (until ca 1870), Frederick Sutherland Smith (1871-ca 1873), Thomas Asbery Dewsbury (ca 1873-1875) and John Phillipps (from 1875).
Tom Locke and Maureen Spinks – May 2020
See also: